The joint venture, Hyperbat Limited, will see a high-tech manufacturing facility open on the site of a former Unipart exhaust plant in early 2019 that will produce batteries for future hybrid and electric vehicles and create around 90 new jobs. The first customer for batteries produced at the facility will be Aston Martin, which will be using the products on its limited production run Rapide E.
The company pulls together WAE's expertise in electrifying vehicles (which includes developing the batteries for Formula-E) and Unipart's automotive manufacturing, logistics and supply experience.
Commenting on the alliance, Craig Wilson, Managing Director of Williams Advanced Engineering said: "Today marks a proud day as we bring together two innovative companies to deliver cutting edge technology that will literally power the future of sustainable transport in the UK and beyond."
He added that the facility will provide a secure future supply chain for UK-based car-makers as their vehicles transition to electric power and that it also has the potential to provide similar solutions to projects in the marine and aerospace sectors.
Carol Burke, Managing Director of Unipart Manufacturing Group, said: "We have developed an advanced manufacturing facility on our Coventry site – the very site in which the British auto industry produced some of its first petrol vehicles.  It is fitting that this site will now provide clean, sustainable electric batteries that can be tailored to individual auto manufacturer's requirements and available to a wide range of companies seeking to introduce electric vehicles into their ranges."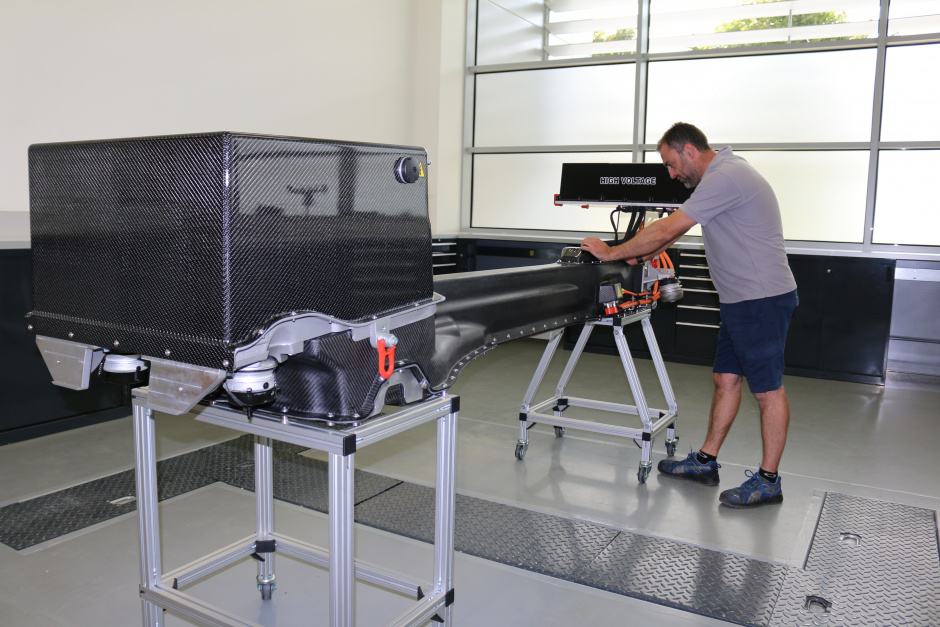 The factory will open in early 2019 at the Unipart site in Beresford Avenue, which also houses the Institute for Advanced Manufacturing and Engineering (AME), a partnership between Unipart and Coventry University. The AME will develop the skills and capabilities for the future, both for Hyperbat and for the broader electric vehicle supply chain.
Burke continued: "Using some of the most advanced manufacturing capabilities in this field, Hyperbat's production facilities will be highly adaptable to meet the changing requirements of future demands, while also addressing opportunities from non-automotive sectors looking to introduce sustainable propulsion into their product ranges."
The initiative was inspired by H1PERBAT - an Advanced Propulsion Centre (APC)-funded project set up in 2017 which was established to build a high performance, low volume, flexible battery capability in the UK.