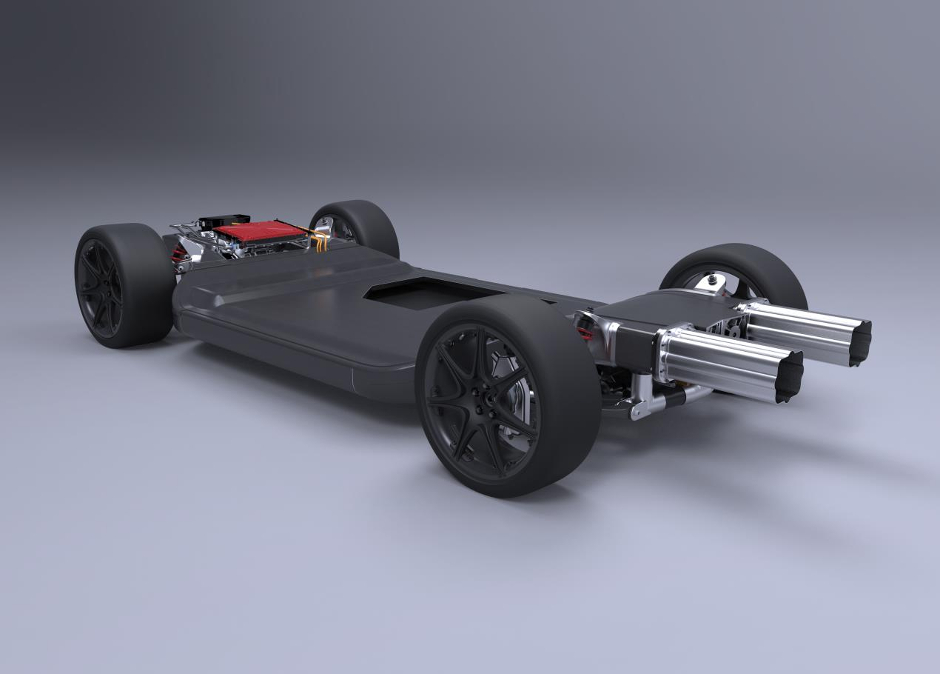 Recently on display at the Low Carbon Vehicle Show (LCV2017) at Millbrook, the lightweight FW-EVX concept could give OEMs a platform on which to design electric vehicles that combine safety with a longer range and better performance.
According to Williams, the concept also includes innovations in cooling systems and lightweight aluminium and carbon fibre structures, all of which have integrated into a single, scalable platform.
A highly automated, near zero waste process is being implemented to create fibre-reinforced suspension components on the FW-EVX, which provides up to 40 per cent weight reduction over a conventional aluminium wishbone construction.
Williams has developed a process of forming high-strength 3D structures from 2D materials to create the exoskeleton for a battery module that contributes to the structural performance of the battery. Wiliams previously designed and built the batteries for Formula E electric racing cars, which also form part of the chassis' structure.
Paul McNamara, Williams Advanced Engineering technical director said that there are 10 cells within each battery module.
"The idea is - because they're stiff exoskeletons - as they are clamped down onto the base you can imagine that what they're doing is almost forming their own honeycomb structure; all these boxes butted up against each other and tightly clamped out, which is then giving a lot of extra stiffness to the whole structure in a very light weight way."
He added that carbon fibre beams run along the car and that the battery modules would take the load across the car to support the cell in an impact situation.
Ethylene glycol flows through one side of the aluminium part of the chassis to cool the batteries. The other side, said McNamara, is designed for oil cooling of the motors and inverters.
Craig Wilson, Williams Advanced Engineering managing director, said: "This represents a new direction for Williams' advanced engineering business, as its own R&D team has developed the proprietary innovations and has submitted patents for a number of the inventions. We believe there is a high potential business opportunity here, and are excited to see where this could take us."