Just 3 weeks ago, we launched our Delivery Plan for 2013-14, setting out our ambitious plans for expanding our support for UK businesses working to bring new ideas and technologies to market and building on our established programmes to help companies meet the challenges they face on their journeys from concept to commercialisation.
Having made around a hundred further funding awards since then - as well as opening the new Satellite Applications Catapult – the latest of the seven catapult centres we will have fully operational by the end of this year, the launch of our delivery plan already seems a lifetime ago.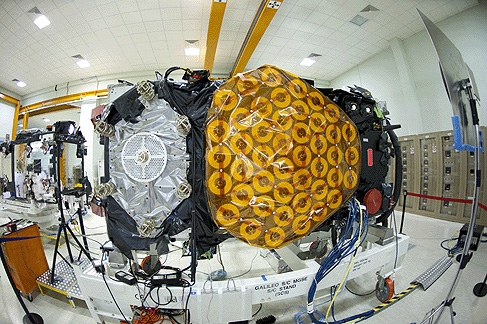 The pace at which we're working is a consequence of the ambitious targets we've set ourselves in order to support business-led innovation. That we are able to expand the work we're doing to meet our ambitious goals is a consequence of a our
£440m budget. In difficult times this is a financial vote of government confidence in our ability to successfully support companies attempting to innovate. This funding will allow us to run 75 new funding competitions and expand our work in a number of areas over the next 12 months. I believe there is further business opportunity through the innovation agenda and so will continue to make the case for increased funding
Some sector-specific highlights include:
• Continuing to support the High Value Manufacturing Catapult, collaborative R&D, Knowledge Transfer Partnerships (KTPs) special interest groups, links with China, with a focus on resource efficiency, manufacturing systems, integration of new materials, manufacturing processes, and new business models – up to £63 million
•  £14 million dedicated toward supporting engineering solutions, integrated farming systems and measurement technologies supporting the Government's Industrial Strategy for Agri-Tech
•  Up to £35 million for business-led projects and Missions as well as the Offshore Renewable Energy Catapult. The focus is on projects that address the triple challenge of sustainable, secure and affordable energy
•  Up to £35 million to support companies involved in the development of integrated transport systems, low carbon vehicles, rail systems, marine vessel efficiency, aerospace and supporting the government's strategies for the automotive and aerospace industries
•  Up to £11 million to support innovation in both harnessing downstream satellite data and space-based satellite systems, national and European space programmes and demonstration – plus up to £10 million for the Satellite Applications Catapult
With around 60% of our funding awards going to SMEs, we play an important role in bridging the so-called 'valley of death' - that difficult journey from initial concept, through to commercial viability faced by SMEs, often unsuccessfully. In terms of enhancing our offer to smaller businesses, this funding boost will see us:
•  Maintain our £40m 'Smart' funding programme, providing a critical funding boost to small and early-stage companies
•  Continue to develop and expand the Innovation Vouchers scheme to help companies engage with the knowledge base
•  In line with the fivefold increase in government funding for the programme, increase the scale of the Small Business Research Initiative (SBRI) which brings together government customers and innovative SMEs, providing businesses with access to potential government contracts and government agencies with potentially novel, innovative solutions
•  Run at least three Launchpad competitions to continue to support SME cluster development
•  Continue to support collaboration and knowledge sharing by increasing the flow of high- quality Knowledge Transfer Partnerships proposals to generate at least 800 active partnerships between business and universities
•  Running three Missions, with UK Trade and Investment (UKTI), to support SMEs on overseas visits to find collaborators, partners and funders
In what continues to be a challenging economic climate, the government has signalled its commitment to supporting technological innovation. The Technology Strategy Board's vast array of tools and programmes, providing specific support solutions for business, are now mature, while our commitment is stronger than ever.