"From information technology to medical science and mining, from building roads to space travel, engineers are working to make a difference to our standard of living, and with it our health, wealth and happiness. At its heart, engineering is about using science to find creative, practical solutions. It is a noble profession."
Her Majesty The Queen in her speech for The Queen Elizabeth Prize for Engineering, 2013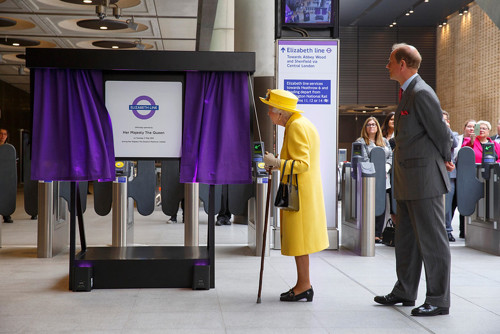 The Elizabeth line, opening on 24th May, will certainly make a difference to the standard of living for the estimated 1.5 million additional people who will now be within 45 minutes of London. With each train carrying up to 1,500 people, and increasing central London's rail capacity by 10 per cent, the Elizabeth line is set to connect key business and residential districts in the East and West of London via underground stations.
In the year of the Platinum Jubilee, it is only fitting that such an achievement is named after the Queen. Her Majesty Queen Elizabeth has consistently shown her support for engineering as a profession that improves humanity through the creative and practical solutions it provides, emphasised through her involvement in the Queen Elizabeth Prize for Engineering.
The keenly anticipated Elizabeth Line is one of Europe's largest transport engineering projects that has recruited a vast network of engineering disciplines. Key to its success is safety assurance and reliability analyses which are needed for the signalling and control systems to ensure it runs smoothly. As a safety assurance engineer, I supported the safety assurance and reliability work for the signalling and control systems for the Elizabeth line project. Though one of the most complex and challenging projects I've worked on, the best part of being an engineer is seeing the direct impact of the work you do, and so riding the train once it begins to operate passenger services will be a proud moment for me.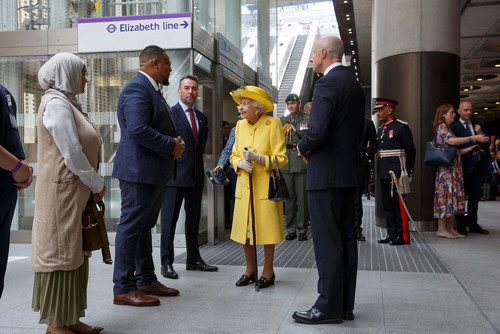 For any railway system, the signalling and control components are an integral part that determines the safety and reliability performance of train movements and service. The fundamental requirement of a railway signalling system is to ensure a train movement can be completed safely, whilst running as many trains as possible for optimal performance. For the Elizabeth line, the engineering of this system is even more challenging given it is scheduled to run 24 trains per hour in the central section of the line, connecting a communications-based train control (CBTC) system in the central section with existing train control and protection systems (European Train Control System (ETCS), TPWS/AWS) on the eastern and western ends of the line. With an ambitious engineering vision, safety and reliability is paramount -- and we must ensure that the journey time and overall travel experience for people is as enjoyable as possible.
Due to the scale of integration required for the system interfaces, it is imperative that safety and reliability was assured at each testing and trial operational phase. This involved safety reviews with various stakeholders, as well as management, and close out of implemented safety systems and actions to ensure that the signalling and control system was adequately designed for safe and reliable operation.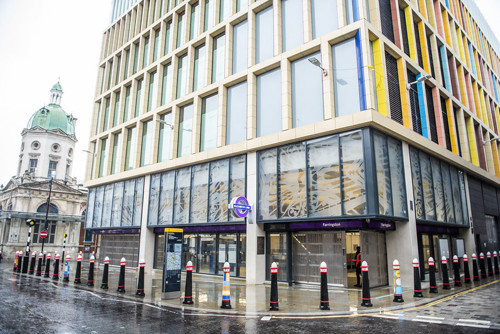 Another core element to ensuring the reliability and safety of the Elizabeth Line is tracking, root cause analysis and resolution of any issues reported on site. Since the entire railway is essentially a system of systems, it is imperative that the signalling system is integrated with all other systems such as train system, communications, platform screen doors and tunnel ventilation systems. To ensure all systems operated flawlessly together, a large team of safety and reliability engineers collaborated with other engineers, project managers, installation and site teams and other system contractors.
The railway industry relies heavily on various engineering innovations to provide solutions to the challenge of moving passengers and freight from one point to the other in the safest and most efficient way. One of such innovations, in use on the railway as a component of Automatic Power Control (APC) magnets, is the use of Neodymium Iron Boron permanent magnets which was awarded the 2022 Queen Elizabeth Prize for Engineering. Neodymium Iron Boron permanent magnets are the strongest permanent magnet in wide scale use today, found in everything from cars to computers. They are indispensable materials, without which everyday life would be a lot less efficient. For trains, they are mounted on the rails as part of a safety system to prevent arcing (a hazardous situation where electricity jumps through the air) on electrified lines as a train passes through a neutral section (gaps between lines fed with electricity from different sources). These magnets are also used in some Automatic Warning Systems (AWS) which provides advance warning to drivers in the train of speed limits requirements to assure safety.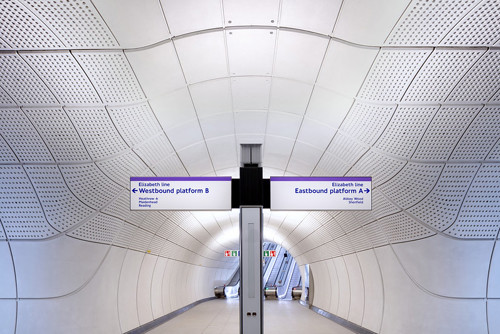 As an ambassador for the Queen Elizabeth Prize for Engineering, I am proud to be a part of an effort to celebrate an industry responsible for ground-breaking innovations that transform how we live. During the past 10 years, QEPrize laureates have been responsible for discoveries across a broad range of engineering specialisms and represented a rich mix of geographies. Each winning innovation has played a pivotal role in society and engineering is becoming increasingly critical as we look to solutions for global challenges.
Though bound to the UK, the Elizabeth line is a commendable demonstration of engineering that resolves challenges in mobility and will transform many people's lives. Ready to connect more people with better journeys, I hope this transport feat inspires its junior passengers to becoming the engineers of tomorrow.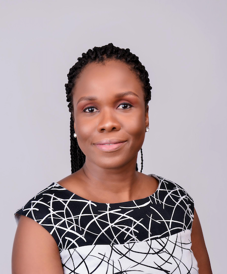 Titi Oliyide is Senior Safety Engineer on the Elizabeth Line & Ambassador for the Queen Elizabeth Prize for Engineering