The government's chief scientific advisor Sir Patrick Vallance has called for rapid action to improve indoor air quality. Launching a report he commissioned at the height of the pandemic by the National Engineering Policy Centre (NEPC), Sir Patrick has urged that buildings should be made healthier and more sustainable.
The report highlights that improving ventilation and indoor air quality is essential to not only help ensure Britain is better placed to cope with another pandemic, but also to safeguard public health more generally. The report also found that better ventilation "has been proven to reduce rates of asthma and general exposure to air pollutants that can contribute to 'sick building syndrome' and to boost productivity in students and employees."[i]
Failure to improve the health of our indoor spaces comes with an economic cost and the report concluded that even without the extreme circumstances of a pandemic, seasonal diseases cost the country as much as £8 billion a year in disruption and sicks days.
One of the main contributors to the negative effects on public health arising from poor building ventilation comes from old steel ductwork in heating, ventilation, and air conditioning (HVAC) systems according to the NEPC. Given the inadequate insulation properties of steel, these systems tend to suffer from condensation, which creates a breeding ground for mould and the proliferation of microbes and other foreign or hostile organisms harmful to health.
The NEPC has helpfully defined the problem and posited some recommendations for the government, but there are cost-effective solutions that can be implemented immediately to improve indoor air quality and place it on a more sustainable footing.
New non-steel ductwork materials are entering the market that can deliver a step change in indoor air quality as well as delivering reductions in running costs and emissions. One such material is cryogenic laminate non-metallic ductwork that can help deliver the sustainable improvements in indoor air quality Sir Patrick is calling for.
Non-metallic laminated ductwork can help to markedly improve indoor ventilation, as it has a smooth anti-microbial surface which prevents the build-up of mould and the proliferation of harmful microbes.
Given the threat of climate change and the dramatic increase in energy costs it is also important that we make sure that improvements to air quality are also sustainable.
Here again cryogenic laminate non-metallic ductwork gives a clear advantage over old fashioned steel ductwork. Firstly, through improved thermal and airflow efficiencies energy consumption can be reduced by as much as 20 per cent, or 48 per cent in some cases where air pressure is high. Resin-based ventilation ductwork delivers a friction factor that is one thirteenth that of steel, reducing external static pressure and contributing again to efficiency.
This reduction in energy use is not only good at keeping costs down, it also increases the sustainability of buildings. So CO2 savings of around 28,000 tons/year in one ten-storey building are possible just by using more energy efficient ductwork. This gives cryogenic laminate non-metallic ductwork another advantage over steel duct work and meets Sir Patrick's call for healthier and more sustainable buildings. Resin-based ventilation systems are also lighter than steel and arrive as a flatpack kit, these key features cut transport costs by 85 per cent and again reduce emissions. A cost-efficient, easily-assembled and sustainable solution, cryogenic laminate ductwork is an industry game-changer.
While the reforms that the NEPC is recommending will help improve indoor quality, developers looking to build new public buildings or retrofit existing ones now have the option of choosing non-steel products, like cryogenic laminate non-metallic ductwork, and taking a big step forward in protecting the welfare of those people who will live and work in these buildings. The science is clear, all we now need to do is act.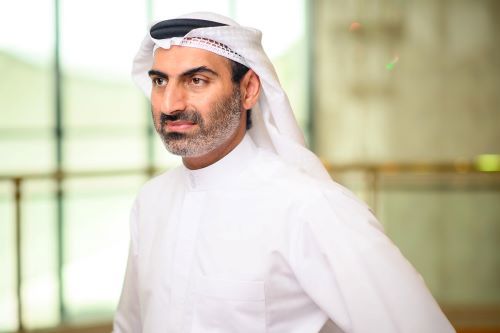 Abdulrahman Khansaheb, managing director of Khansaheb Industries, manufacturer of Spiralite
[i] Infection resilient environments: time for a major change. Page 14