Ask a selection of the public about where additive manufacturing is making its biggest impact and the response will be varied. Answers may range from chocolate printing to the building of entire houses, to human organ printing. Even those with some understanding of the technology will still cite prototyping as the mainstay of its capabilities.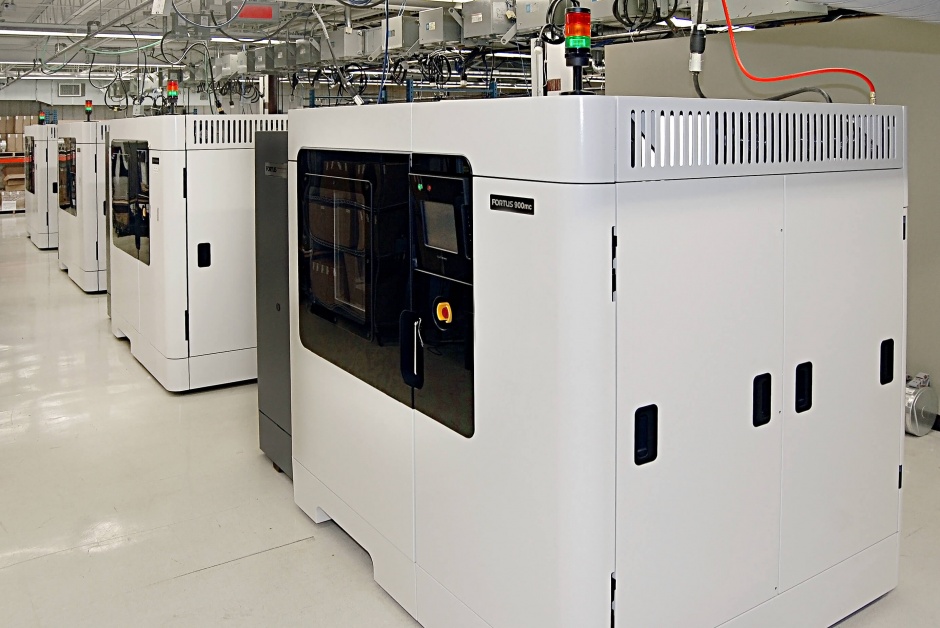 However, the truth is that, having been around for over thirty years, the technology has evolved incredibly. No longer confined solely to offering a faster, more cost-effective method of prototyping – although this is still a significant area of use – additive manufacturing has developed to offer a much wider proposition to the industrial manufacturing world.
Enhancing existing manufacturing processes
Used to form, position, hold, protect and organise components and sub-assemblies during the manufacturing process, tools like jigs, fixtures, guides, and forming tools are virtually invisible when production is running smoothly, but their importance becomes evident when problems arise.
These problems could take the form of costly production line downtime, or even product defects. To avoid these problems, new or replacement tools must be rapidly designed, manufactured and deployed to maintain workflow. But, the more traditional methods used to manufacture these tools can often take between one and four weeks – discounting any additional required cycles of design, prototyping and evaluation.
Here is where users are already seeing the value of additive manufacturing. Using Fused Deposition Modelling (FDM) technology, the traditional fabrication process is substantially simplified, such that tool-making becomes less expensive and time-consuming.
The use of additive manufacturing for such applications relieves companies of the strain that would otherwise rack up costs and manufacturing lead-times, and simultaneously provides a fast and accurate method of producing these manufacturing tools.
A good example is Volvo Trucks' engine production facility in Lyon, France. Here, Stratasys additive manufacturing technology is employed to produce different, durable yet lightweight, clamps, jigs, supports and even ergonomically-designed tool holders that ensure a more organised working environment for operators.
Crucially, by incorporating our FDM technology within its operations, Volvo Trucks has reduced the time taken to design and manufacture certain tools traditionally produced in metal, from 36 days to just two days in thermoplastic ABSplus – a decrease of more than 94 percent.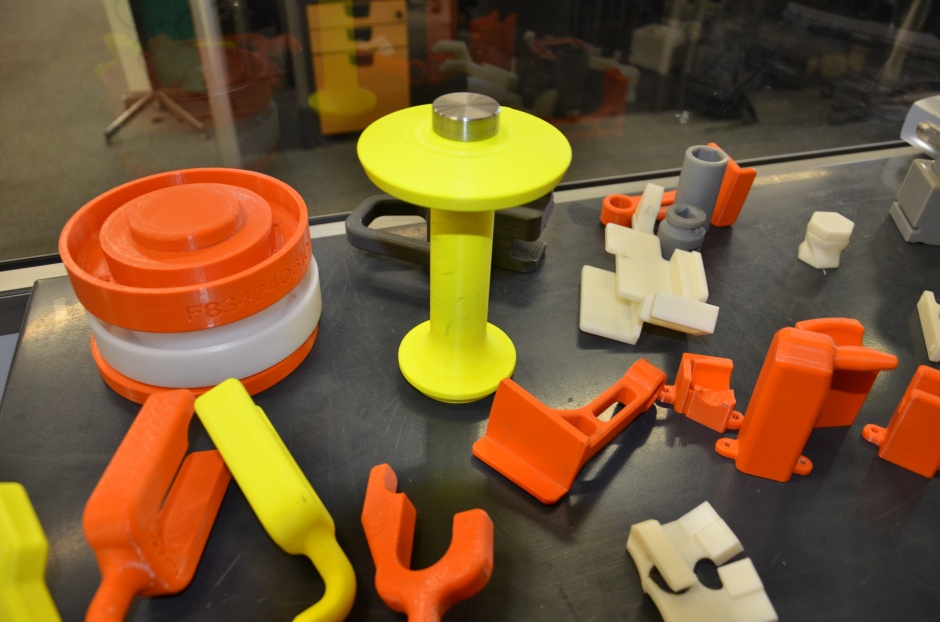 From a financial perspective, Volvo Trucks estimates that, where customised or small quantities of tools are required, the all-in cost of 3D printing ABS thermoplastic items is – in some cases – as little as 1€/cm3, compared to up to 100€/cm3 if making the same item from metal*.
Immediate and real benefits for industry
The benefits for manufacturers are instant improvements in productivity, efficiency and quality. Indeed, those companies deploying it are redesigning their entire production lines to make the work more efficient, accurate, fast, simple and profitable.
This is exemplified by our customer, Visual First, who helped The Chocolate Factory to create a 3D printed part strong enough to replace metal. Crucially, by deploying our FDM Nylon 12CF material, the industry's first FDM composite 3D printing material, Visual First was able to create a more practical, functional part that not only replaced the original metal part, but simultaneously reduced machine downtime and enhanced production line continuity. The Chocolate Factory has seen overall cost reductions of 60 percent.
Production of previously unmanufacturable parts
Another example is Siemens AG. Faced with the challenge of meeting increased customer demand for the rapid production of one-off spare or customised parts, the company's Mobility Division adopted our additive manufacturing technology to overcome the time and cost barriers associated with traditional low volume production. The benefits of which is exemplified in a project for one of the company's customers, German transport services provider, SWU Verkehr GmbH.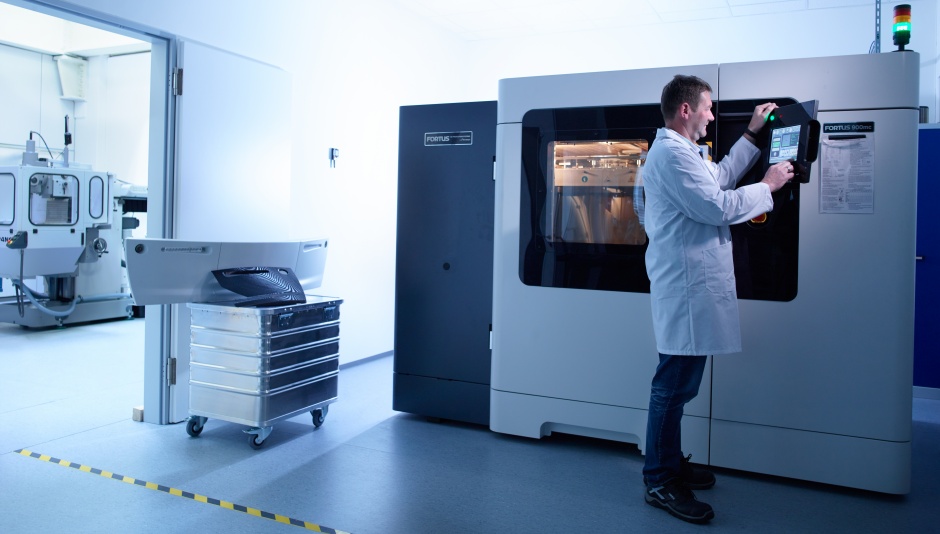 By incorporating 3D printing into its production process, the SIEMENS Mobility team produces customised low-volume production parts such as armrests for the driver seat of SWU Verkehr GmbH trams. SIEMENS Mobility does this rapidly and cost-effectively with 3D printing, representing genuine on-demand production that has seen turnaround times decrease from weeks to days.
Additive manufacturing is already having a positive impact on the manufacturing world, with companies large and small adopting this efficiency-driving, cost-reducing technology.
Looking ahead, it is clear to me that as we continue to push the boundaries of material properties, build size, automation and speed, the positive impact of additive manufacturing within this industry will be instrumental to the future of the factory floor.
*1€/cm3 equivalent to $1.13 per 0.06 cubic inches; 100€/cm3 equivalent to $113 per 0.06 cubic inches
To find out more about the potential of additive manufacturing for production, visit Stratasys in Hall 6, Stand 840 at MACH on April 9th-13th 2018 at the NEC Birmingham.