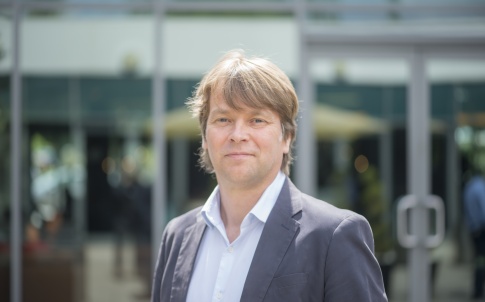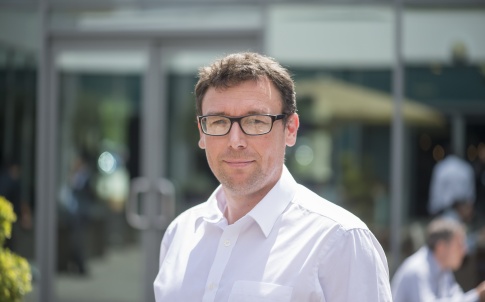 Additive Manufacturing (AM)  is moving beyond creating 'dumb bits' and evolving into a tool that can produce 'smart technology'. Professors Richard Hague (above left) and Christopher Tuck (below left) examine what we might expect from the next generation of AM technology
Additive Manufacturing (AM) has come a long way since its early years in rapid prototyping and, later, as a means for creating end-use parts. The learnings gained over decades of the technology's evolution, coupled with ongoing efforts by an increasing number of scientific researchers have driven AM to become a manufacturing platform fit for the 21st century.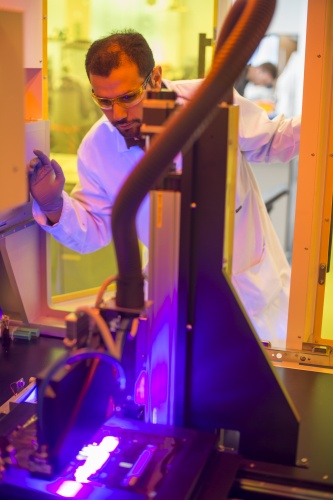 AM is beginning to transition beyond simply creating metal, ceramic or polymer 'bits' for industry and we are now looking at the bigger picture beyond these single-material components. Co-deposition of both structural and functional materials is now being investigated with a view to creating 'smart', multifunctional technology. This will be applied to improve, for example, delivery and dosing in industries including agrochemical and pharmaceuticals, as well as to generate functional 3D printed electronics.
And we've learned some important lessons along the way, namely that science needs to be part of AM from the beginning - we can't just launch machines without an understanding of how they work and expect success. AM also needs to advance beyond engineering and fixed processes. It requires a comprehensive approach that encompasses:
repeatable processes

useful materials

appropriate designs
By joining up these three key developments we are adding function to AM's historical roots in creating structures, which will result in the true 'next generation' of AM: a movement from parts to a multifunctional system, as the article's headline suggests.
More than machines and speed
Although we're still seeing improvements and changes to AM machines – the shift from single point energy sources (lasers and electron beams) to multipoint sources like those in Renishaw's quad laser system comes to mind – speeding up parts production is only a small part of AM's new generation. This is not to say that traditional manufacturing markets have no place for AM as it evolves, in fact, it's quite the opposite. It is these industries where AM has become truly embedded.
Pharmaceuticals, medical, chemical, food production and semiconductors are industries where AM is, comparably, still very much in its infancy and therefore fuelling research projects.
Whether we're looking at nutraceuticals, poly-pills or printed electronics, precision is required in the deposition of materials using AM and jetting-based technologies are currently viewed as the best approach for printing these smart systems. This is primarily because they allow the selective deposition of individual materials. High throughput is also essential for these processes to work to ensure each dosage is delivered accurately and efficiently – hence the current research being conducted around the 'jetability' of a range of materials.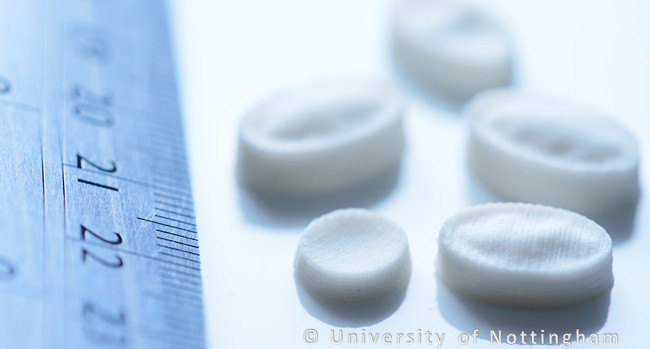 The goals of more precise drug delivery and dosing, nutrition and conductivity are all the remit of these markets. This integrated approach to AM combines the structural together with the functional with a view to improving our health and everyday lives. Most definitely not technology for technology's sake.
Not just for engineers
The diverse range of industries AM's expanding capabilities serve tends to attract people from a wider range of backgrounds, interests and disciplines than many of the other manufacturing sciences. And candidates are entering academic, training and apprenticeship programmes with more prior knowledge and experience of AM than ever before. Our undergraduate, and indeed post-graduate, AM courses at the University of Nottingham are all over-subscribed and students are coming in with their own ideas to test and research around processes, materials, design - you name it. Many of them now have their own 3DP machines or have been exposed to them at school.
And industry is catching on as well – we're starting to see more people enter workplaces with a better understanding of what can be achieved with AM. Companies are beginning to hire graduates as AM decision makers and investing in in-house training and apprenticeship programmes to cultivate AM skills, recognising that from the machine floor to the leadership team AM is no longer the reserve of mechanical engineers.
Alongside the investment in the workforce, funding and grant support from organisations such as EPSRC, Innovate UK and other industry players will ensure that AM continues to evolve from this generation to the next.
Richard Hague - Professor of Innovative Manufacturing, Director, Centre for Additive Manufacturing (CfAM), Faculty of Engineering, University of Nottingham
Christopher Tuck - Professor of Materials Engineering, Faculty of Engineering, University of Nottingham
Are you interested learning more about the next generation of AM and its latest research and applications? Join Professors Hague and Tuck from 10-12th July to engage with those working at the coalface at this year's Additive International (formerly the International Conference on Additive Manufacturing & 3D Printing: https://www.additiveinternational.com/