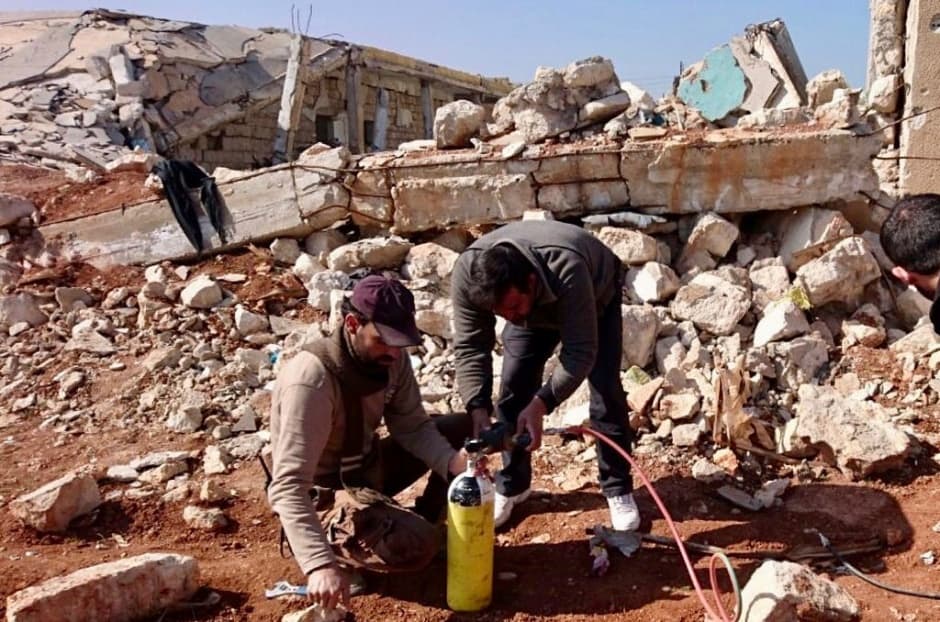 In regions where something as simple as an umbilical cord clamp or a plastic u-bend can help save lives, local manufacturing can have a hugely positive impact. Hard to reach areas stricken by disaster, conflict and extreme poverty can be slow to receive emergency aid and broken or non-existent supply chains often mean that people in these areas don't have the equipment they need when or where they need it.
Access to the right technology can circumvent these supply chain problems and can mean the difference between waiting weeks and sometimes months for medical equipment, power or clean water to having systems up and running in a day or even less. But local manufacturing isn't just about the technology. It's about putting the people – the communities – first, focusing on the actual support they need on the ground. We can then apply design thinking and other methods to map the technology best suited to meeting their needs and alleviating their suffering as quickly as possible – not the other way around.
While 3D Printing parts in these remote areas can often be a good fit for shortcutting supply chains and speeding up access to much needed equipment, we understand its limitations and that is not a panacea – especially when it comes to creating high volumes of equipment or parts quickly. We've seen success in local manufacturing using a variety of technologies that make the most of available materials to solve issues.
For example, in March last year we worked with local Syrians in the immediate aftermath of bombing raids to create airbags designed to lift heavy debris from collapsed buildings to rescue trapped civilians. By manufacturing the bags on the ground with local materials (such as wood, metal and recycled/upcycled plastic), we were able to respond more quickly – saving valuable time, money (the locally produced airbags were 90% of the cost of commercial equipment) and – most importantly, lives.
Hurricane relief
After Category Five Hurricanes Maria and Irma hit the US Virgin Islands in December 2017, the island's energy systems were devastated, leaving residents waiting for days and weeks for their power to be restored and for aid to arrive. To get things back up and running sooner, our team worked shoulder to shoulder with locals on the ground in St Thomas to round up solar panels that looked damaged beyond repair. After testing them, we found that many were still functional despite the outward damage caused by the storms – they just needed to be charged.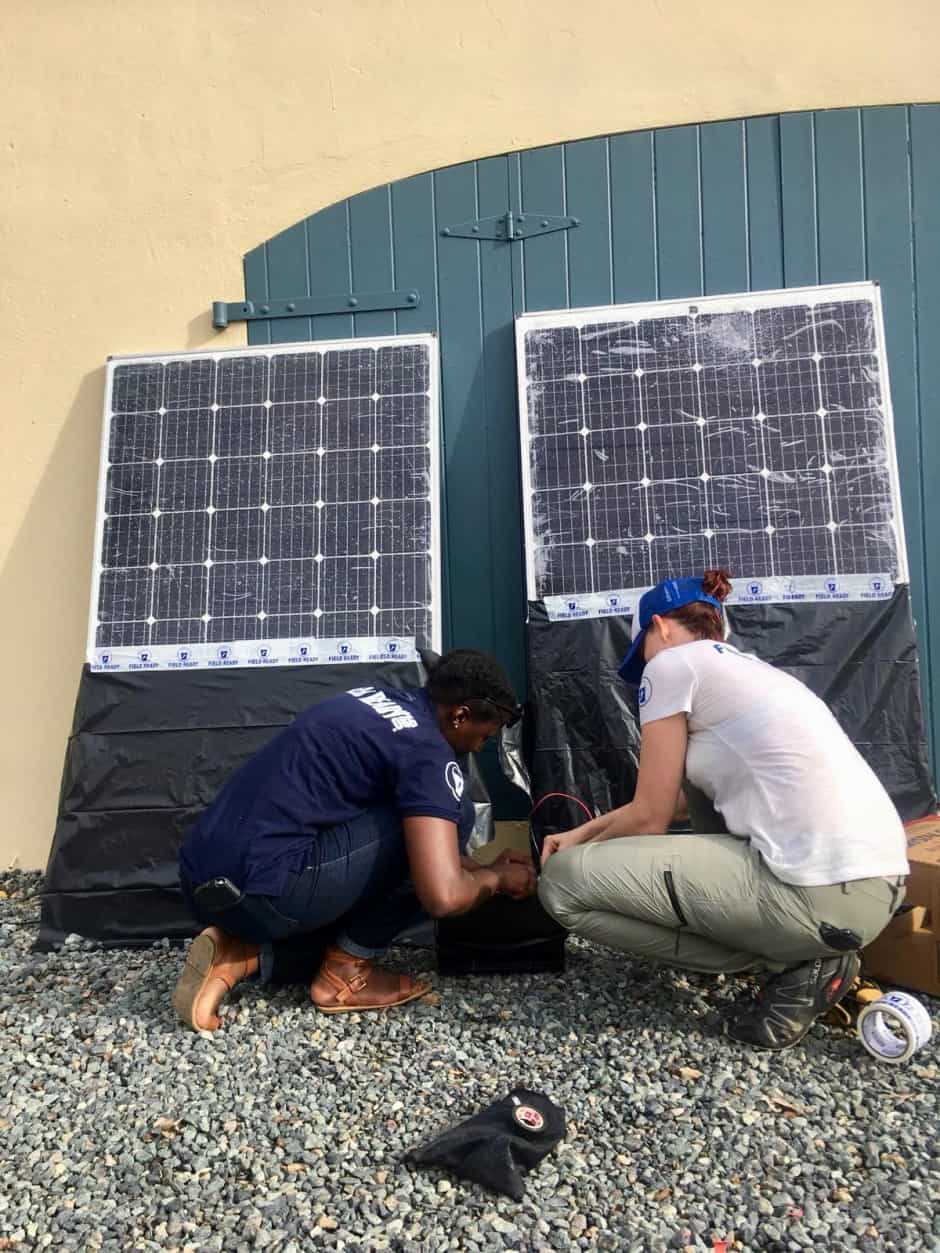 Rather than waiting weeks for new parts or panels to arrive, we used CAD software and a 3D printer – powered by industrial batteries – to create a prototype part to attach a power lead from a solar panel to a large battery onsite. The battery would give the solar panels enough of a boost to start charging. Within a day, we'd perfected the design and soon the panels were back up and running with the charge they needed to get to work powering lights, cell phones, laptops and even some Wi-Fi stations throughout the island.
Restoring some local power meant opening up communication channels, helping to restore hope and taking those first all-important steps toward an easier everyday life for those hit hardest by the hurricanes.
Supporting innovation
Necessity truly does breed invention and we see this time and again with local manufacturing. Since the 2015 earthquakes in Nepal, we've worked alongside local communities using manufacturing technologies to address immediate health needs as well as to support innovative projects aimed at improving livelihoods, preserving their environment and increasing safety measures so that future natural disasters take less of a toll.
To improve the efficiency and safety of wood burning cookstoves used throughout Nepal, local innovator, Madhukar KC, had spent 10 years perfecting his design to get more oxygen to the wood so it burns more efficiently, creating less smoke. By translating his original wood carved burner design into a CAD model and printing it, Mr KC was able to take his mould to a local sand casting foundry, where it was cast in aluminium and cast iron creating a new safer and more efficient cookstove burner. His design works perfectly, uses fewer wood resources from local trees, burns more cleanly and cooks food faster.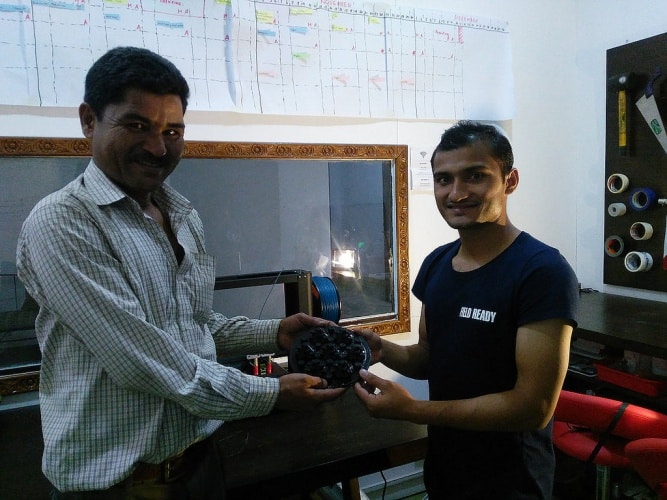 As a result of his hard work and innovation, Mr. KC has been awarded a contract by the Nepalese government to make 210,000 cookstoves – providing him with not only a sustainable income, but also a growing and successful business.
Leaving behind knowledge
Local manufacturing is here to stay and will certainly benefit as applications like 3D printing continue to evolve and improve - but that does not mean it is limited by technology. As we've seen, the success of local manufacturing is often driven by extreme circumstances – it is not until traditional supply chains are interrupted or broken down that local communities across the globe are forced to become more self-reliant. Traditional aid and disaster relief methods are still essential, but their reliance on global networks can make them more vulnerable and cause delays.
Empowering local communities and working alongside people to combine creative problem solving and technology can make all the difference in those immediate hours following a crisis – saving lives and improving livelihoods. We start by alleviating immediate suffering and progress to implementing longer term solutions, so when we leave a region it's not just technology we're leaving behind, but shared knowledge and expertise.
Eric James, PhD - Co-Founder and Executive Director, Field Ready, a not-for-profit organisation
Would you like to learn more about local manufacturing and humanitarian aid? Check out Field Ready's good works and join them from 10-12th July at this year's Additive International (formerly the International Conference on Additive Manufacturing & 3D Printing): https://www.additiveinternational.com/