The never-ending skills debate has loomed large recently. And The Engineer has examined in detail the pressing need for skilled graduates, the importance of apprenticeships, and industry's demand for more experienced engineers.
But it's arguably the need to enthuse school children about a career in engineering that's the most critical and challenging piece of the skills jigsaw: if we fail to instil an early years understanding and enthusiasm for the engineer's role, then all other efforts will amount to little more than papering over the cracks.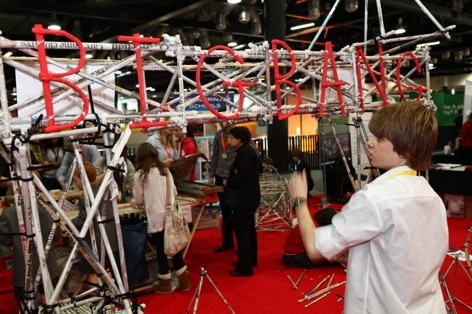 Unfortunately, difficulties gauging the impact of efforts, which will only bear fruit several years later, can be off-putting for both businesses – who want change now - and politicians, who don't typically look beyond the end of their parliamentary careers.
"Though it may be hard to measure, industry has no choice but to hurl itself into engagement with children and younger students.

That's not to say, however, that there aren't some extremely valuable initiatives out there. The Tomorrow's Engineers program – which is jointly run by Engineering UK and The Royal Academy of Engineering – does some valuable work with schools, and a number of our larger engineering firms run very popular outreach programs. Meanwhile, the most conspicuous effort of all perhaps, the annual Big Bang Fair, opens its doors tomorrow (13th March).
Now in its sixth year, and therefore approaching the point where early visitors might be entering industry, the Big Bang's armies of excited school-age visitors and enthusiastic industry exhibitors are positive signs that it has an audience that's listening and an industry that's keen to talk.
What's more, though the future pipeline of engineers may not yet have bubbled to the surface, there are encouraging signs that recent initiatives might be having an impact. For instance, according to a recent survey conducted for the government's Department for Business, Innovation and Skills (BIS) the number of 11 - 14 year olds considering a career in engineering has risen by six per cent. It seems unlikely that this is just a coincidence.
Ultimately, though it may be hard to measure, industry has no choice but to hurl itself into engagement with children and younger students.
And it's worth remembering that, although the sector frequently beats itself up about salaries and public perceptions, engineering is in fact spectacularly well placed to appeal to young people.
Offering a host of genuine opportunities to do something interesting and exciting, something that can help make the world a better place, it is one of the few professions that can truly and honestly speak to the optimism and idealism of youth.
The Big Bang fair (which is held at the NEC, Birmingham) runs from Thursday 13th March to Sunday 16th. The organiser tells us that for the school days on Thursday and Friday you need to book and it's best to book for the family weekend but there will be the option to walk up. You can register on the website: http://www.thebigbangfair.co.uk/