There's just a week to go until the start of the annual The Engineer conference, but there's still time to book your place to hear about the latest innovations in some of the most exciting engineering projects happening in the world today. Among those presenting, the technical director and chief designer of Reaction Engines, Richard Varvill, will discuss the progress of the hypersonic SABRE Engine and plans for the Skylon space plane.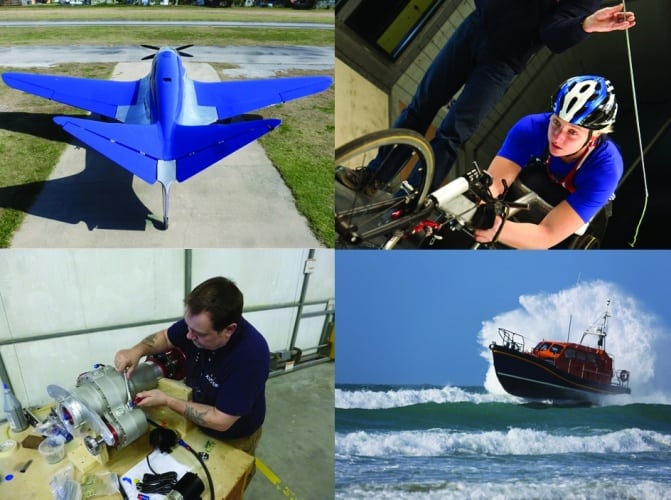 Airbus Defence and Space (formerly Astrium) will be sending one of its prototype rovers for the 2018 ExoMars mission, accompanied by spacecraft structures engineer - and current Young Woman Engineer of the Year - Abby Hutty (pictured) to explain the challenges involved in developing it.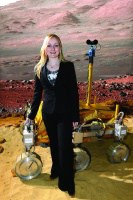 And one of the key figures behind the recreation of the only aircraft Bugatti ever designed (which was smuggled out of Paris to prevent it falling into Nazi hands), will reveal how his team brought the plane to life from its original 1930s plans and now plans to take it to the skies.
In other 'show and tell' sessions, which will give attendees a rare chance to get up close to samples of the actual technology being developed, Paul Watson, project manager with Bechtel, will be talking about the challenges of the latest projetc to tunnel under the capital, Crossrail
There'll also be show and tells on how BAE Systems helped Britain's athletes at the 2012 and 2014 Olympics and Paralympics, and how the RNLI created a lifeboat for the 21st century.
Meanwhile, amongst this year's keynote sessions Hamid Mughal, Director of Global Manufacturing at Rolls-Royce will set forward his vision of the factory of the future, the technical director of HS2 will make the engineering case for the high-speed rail project, Pratt and Whitney's vice-president of technology and environment will discuss new technologies for today's cutting edge jet engines, and Jo Coleman, director of technology strategy at the Energy Technologies institute, will look at the critically important field of energy storage.
The Engineer conference 2014 runs alongside the Subcon exhibition at the NEC, Birmingham from 3 – 5th June, and spaces are available at many of the sessions; but hurry, because they're going fast.
For the full programme and to book your place click here.