explores the benefits to businesses joining the electric vehicle revolution and the challenges that come with it.
The timeframe in which electric vehicles are expected to dominate our roads is not far off – it's predicted that by 2050 electric vehicles will have utterly saturated the passenger vehicle fleet. In fact, the number of newly registered full electric or hybrid EVs in the UK has risen well over 20-fold over the past three years alone, according to The Society of Motor Manufacturers & Traders. The pace shows no sign of slowing, with increased choice from car manufacturers, improved technology, growing consumer demand and government incentives all playing a part in their uptake.
As this paradigm shift in our transport and travel arrangements continues, businesses are increasingly being wooed by the benefits of electric vehicles. Forward-thinking firms are giving careful consideration to the opportunities offered by EVs, weighing up the pros and cons of investment and the potential benefits to be delivered for years to come.
The business benefits of making the switch to electric are many and varied. The financial attractions for companies are strong, with government grants towards EV purchases and charging point installation - coupled with tax breaks and potential fuel cost savings - adding up to a compelling business case. A growing number of firms are introducing electric vehicle fleets for employees, which are particularly suitable where workers need to make short journeys to customers from a central office, for example. It's not just passenger transport where businesses are swapping from fuel pumps to plug-ins; EVs are also infiltrating goods vehicle fleets with around 5,000 electric vans registered in March 2017.
For businesses operating vehicles in central London, the cost-savings combine with environmental benefits in the form of congestion charge exemptions and discounts available for ultra-low emission vehicles. From September 2020, vehicles entering the current congestion charge zone will have to pay an additional fee unless they meet exhaust emissions standards – an introduction that will hit the bottom line of ill-prepared businesses. The government's commitment to meeting environmental targets will impact on businesses outside the capital, too. The UK is among 13 members of the Zero Emission Vehicle Alliance to have pledged to make all passenger vehicles "zero-emissions" by 2050. Moreover, government investment of more than £600m by 2020 to "support the uptake and manufacturing of ultra-low-emission vehicles", including £38m to be spent on public charging points, is bound to boost ownership of EVs still further.
Harrods' all-electric Nissan e-NV200
There are many potential opportunities for businesses to support the growing charging network, thus extending the benefits that they can offer employees, visitors and customers. However, as I outlined in my recent article for The Engineer, the road to full electrical vehicle uptake in the UK is not without its obstacles, and there are numerous challenges that need addressing in order for businesses to achieve the benefits on offer.
As a practical first step, the condition and capacity of a business' electrical infrastructure will need to be carefully considered to ensure that it is capable of delivering the increased power demands of electric vehicle charging without compromising existing operations. In place for decades, many assume that the UK's electricity network will continue to meet our power demands. But in reality, this is a false sense of security that poses a very real and significant threat to businesses who need energy security to continue operations. Our old grid is constantly being stretched to its limits as the demand for more power shows no signs of abating. Electric vehicle charging could well be the straw that breaks the camel's back. While the grid as a whole theoretically has capacity to supply the average increase in power for EV charging expected in the UK in the short term, peaks in demand, higher uptake in certain areas and lack of infrastructure investment have the potential to create imminent and significant local level challenges. And this is very bad news for UK businesses.
One solution for the increase in power demand from EV charging could be decentralised energy generation, allowing businesses to be less reliant on the UK electricity grid. Installing off-grid power supply solutions, such as PV or wind turbines, would not only facilitate the power requirements that come with electric vehicles, but would also a secure companies' energy supply for the future, as well as contributing towards its corporate social responsibility targets. This solution brings with it a new-found independence that not only meets the increased power demand on a specific site, but also supports the growing demand on the UK electricity grid as a whole. From an EV perspective, using renewable energy technologies to generate electricity for charging would also increase the environmental attractiveness of charging in that particular location.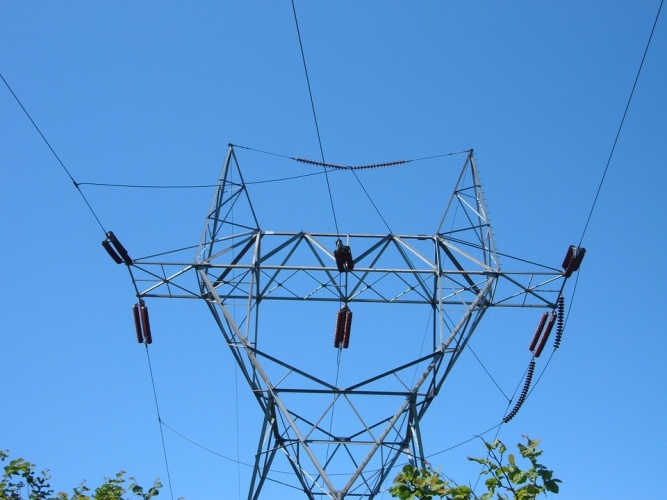 Whilst the overall energy supply requirement is one challenge, so too are the variable power demands of electric vehicle charging at a specific business location. For many companies, charging requirements are unlikely to be uniform throughout an average working day, with peaks and troughs making power supply difficult to control and manage. It is likely that periods of higher electric vehicle charging demand will often coincide with periods of regularly high electricity demand. A typical office environment, for example, will see employees arriving at 9am, charging their vehicle and then using office facilities. Similarly, think of shoppers and staff all arriving en masse at a large retail park, plugging in their EVs at the same time as all the power-hungry store lights and equipment go on as shop doors open.
There is a significant opportunity, therefore, for localised energy storage measures. These would enable both the management of peak power demand from electric vehicle charging on-site and could also be used to provide grid balancing services to the UK electricity grid. Energy storage can also negate the need for expensive infrastructure upgrades that may be required to successfully provide electric vehicle charging.
With the EV revolution well and truly underway, ensuring that businesses are prepared for the multi-faceted challenges of electric vehicles is critical. The increasing demand for electric vehicles will have implications for every industry and result in an enormous impact on our energy supply. While the government's determination to invest in electric vehicles is clear, there is no such commitment to ensuring that our ageing energy infrastructure will remain fit for purpose. While individual businesses can act now to take advantage of emerging EV technologies and secure their own future energy security, this is a somewhat piecemeal solution - a more holistic, UK-wide approach is required. The government has much to do, alongside industry and other partners, to develop a robust energy and transport infrastructure to meet our future needs and ensure the ongoing success of UK business in the emerging brave new EV world.