This week's Budget is an opportunity to promote the growth of high-value innovative engineering writes Dr Hayaatun Sillem
On 22 November, the Chancellor of the Exchequer will deliver a Budget that has the potential to significantly promote engineering investment. With economic growth sluggish at best and the headwinds expected to increase as the country drifts closer towards exiting the EU, the package of measures to be unveiled in the House of Commons may have a significant bearing on the outlook for the UK's engineering companies. This is important because engineering-based sectors make a vital contribution to UK growth and jobs.
For starters, engineering companies play a central role in fuelling UK exports. Historic data suggests that engineering-related sectors account for nearly half of all UK exports, more than double the share of gross value added accounted for by those sectors. Engineering also accounts for a significant proportion of business R&D investment. Government has recognised that the UK under-invests in research and development, and has committed to meet the current OECD average for investment in R&D – 2.4 per cent of GDP – within 10 years, with a longer-term goal of 3 per cent. Towards this end, in the 2016 Autumn Statement, government announced an uplift of R&D investment amounting to £4.7 billion over the next four years – the biggest increase in total government R&D investment since records began in 1979.
A substantial body of evidence has shown that public investment 'crowds in' private investment but it is clear that additional action will be needed to stimulate the business investment in R&D required to reach the 2.4 per cent target. The top six sectors for R&D investment, which together account for 65 per cent of the total UK business R&D expenditure, are either engineering-based (such as motor vehicle manufacturing) or highly dependent on engineering (such as the scientific R&D industry). Business investment in R&D includes both activities undertaken entirely within the private sector and in collaboration with universities. The latter can deliver substantial business benefits, as well as giving academics access to a rich seam of intellectually stimulating real-world problems, as evidenced in the 2015 Review of Business-University Research Collaborations by Prof Dame Ann Dowling.
The Dowling Review also highlighted that business engagement in these collaborations was extremely patchy. A recent analysis published by Elsevier noted that, although the UK accounts for a small proportion of global patenting activity, a high proportion of UK research is cited in patents internationally. Increasing the number, range and depth of UK business-university collaborations could help to ensure that the government reaps the benefits of its investment in the research base, as well as improving the competitiveness of UK businesses.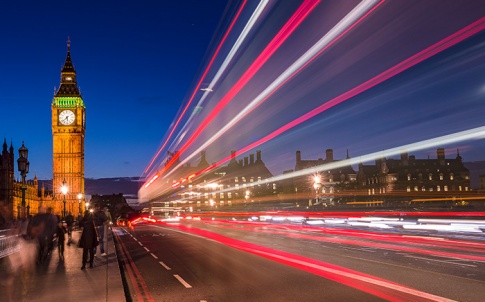 Another key contributor to growth is innovation – the process by which ideas are converted into value, in the form of new and improved products, services and approaches. While it may draw on R&D, innovation is not synonymous with it and can arise out of developments in design, business models and mechanisms of service delivery, as well as in technology. Once again, engineers have a vital role to play: sectors with high concentrations of graduate engineers report higher-than-average levels of innovation activity and innovation-related income, as well as higher levels
of labour productivity.
While most investment in engineering innovation takes place in the private sector, government can greatly influence the climate for innovation, as well as playing a catalytic role in financing it. Investing in innovation is inherently risky because the outcome is uncertain and benefits may be delivered over long time horizons. Patient capital – which refers to investments made with an expectation of yields over longer time periods than is typical – is therefore of critical importance for innovation financing and, as such, is currently the focus of a government review. In general, the investment structure in the UK is perceived to be quite short-term in nature, with many funds structured so that returns on investments are expected in seven to 10 years. The findings to date show that fewer UK firms receive follow-on investment compared to the US, and those that do receive less.
However, the picture for innovation financing in the UK isn't all bad. The UK actually has one of the most favourable environments for angel investing, largely due to the highly successful Enterprise Investment (EIS) and Seed Enterprise Investment (SEIS) schemes, which provide tax reliefs to investors who buy new shares in qualifying companies. In addition, the British Business Bank has made a positive contribution, including through significant investments in growth finance funds and lenders in the UK scale-up sector.
It remains to be seen if the UK can continue to maintain a relationship with the European Investment Fund (EIF). From 2011 to 2015, this fund supported 144 venture capital and private equity funds in the UK and had €2.3 billion in commitments in the UK, leveraging a further €13.8 billion of additional funds.
The Budget provides a valuable opportunity for the Chancellor to bolster business confidence and promote the growth of high-value, innovative engineering businesses that generate jobs and opportunities. Let's hope he delivers.
Dr Hayaatun Sillem is deputy chief executive of the Royal Academy of Engineering
Read more Opinion articles here