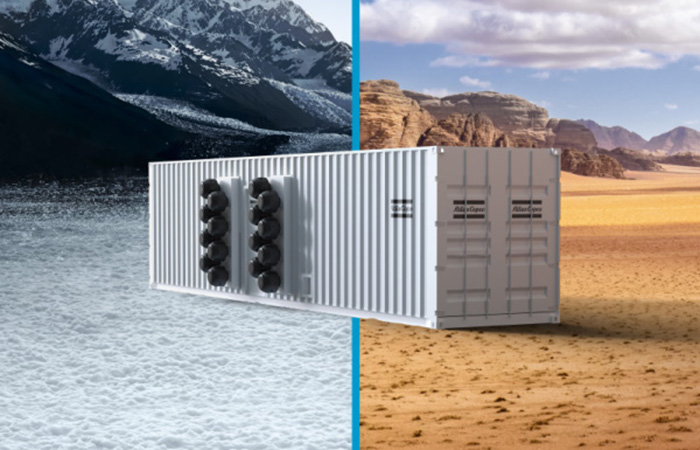 February 8th, 2021 – Atlas Copco has introduced AIRCUBE, a modular containerised compressor room with top-quality components assembled to customers' individual requirements. The plug-and-play AIRCUBE is an instant solution for industry operations in outdoor, corrosive or remote locations, or for growing businesses that have to quickly ramp up production without having to deal with building permits and long waiting times.
Stef Lievens, Business Line Manager, Industrial Air at Atlas Copco Compressors UK commented: "For some companies, an indoor compressor room is out of the question. To meet their compressed air needs, we have launched AIRCUBE to provide companies with a ready-made, containerised compressor room that is tailored to their needs – regardless of which industry they operate in and what their requirements are. Because we are able to standardise our containers, this reflects in very economical pricing."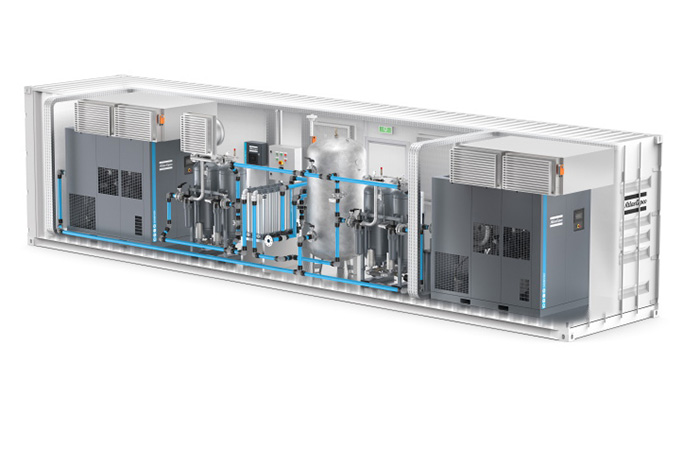 The applications for compressed air containers are too diverse for a one-size-fits-all solution, which is why Atlas Copco is now offering a modular system that makes containerised compressor rooms more attractive for industrial market segments, which can be customised to meet specific size requirements. AIRCUBE allows companies to select their own plug-and-play compressor container by choosing from a wide variety of compressed air equipment and many different options.
All components of an AIRCUBE containerised compressor room have already been CE-certified and thoroughly tested. In addition, as all of the equipment comes from a single source, there are no compatibility problems, which further increases reliability. The result is a true plug-and-play solution that is ready to go when it arrives and provides its operators with unrivalled flexibility, quality, reliability and efficiency.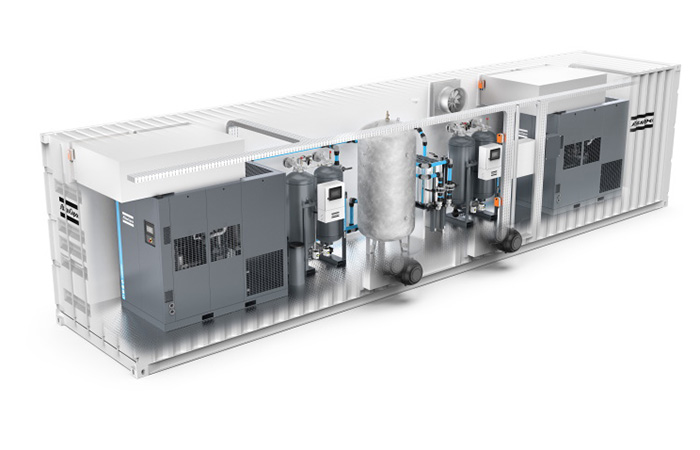 An AIRCUBE can be equipped with fixed-speed or energy-efficient variable speed drive compressors ranging from 30L/s up to 700L/s. Customers can then add the dryers, air receivers, filters and any special add-ons that best meet their needs. Atlas Copco will assemble all of these products in a 20 or 40-foot ISO-certified sea container.
The AIRCUBE comes with a number of standard features, such as ventilation, internal power distribution, CE-certification and lighting. A wide array of options is available, including environmental add-ons, smart connectivity and control features, ISO 8573 filtration class options, and safety add-ons.
All AIRCUBES are built to withstand temperatures from 0°C to 45°C. Containers that can operate in low temperatures (as low as -40°C) are available as an option. Containers that can work in even lower temperatures (as low as -50°C) or very high ambient conditions (as high as 50°C) can also be supplied on demand.  
For more information please contact:
Joanna Canton Long, Marketing Communications Manager, Atlas Copco Compressors
+44 (0)1442 222240 or  joanna.canton.long@uk.atlascopco.com