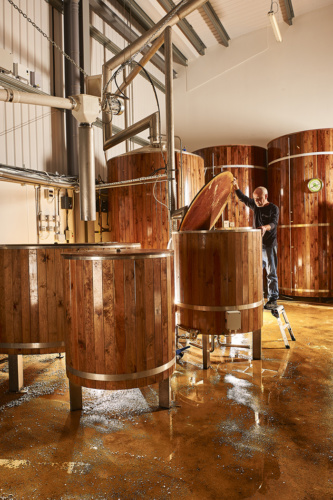 March 10, 2022 - For visitors from microbreweries or from industrial brewing operations, Stand 161 & 162 at BeerX 2022 will clearly demonstrate that Atlas Copco is the brewing industry's one-stop shop for the latest developments in specialised process technologies.
Atlas Copco is a major supplier of advanced process equipment and services that range from air compressors, nitrogen generators, cooling solutions, pipework, and specialised filtration products for many stages of the brewing process, as well as aftermarket parts and service − all to keep brewing equipment running, to boost productivity and minimise energy costs without impact on end product quality.
On-site nitrogen generation: One predominant message from the show stand is that breweries currently buying bottled nitrogen gas can reduce their nitrogen costs to one tenth by switching to an Atlas Copco on-site, point-of-use nitrogen generator, such as the featured NGM1 unit. Designed to meet low-flow N₂ requirements, the generator ensures a continuous, reliable supply of nitrogen with a stable purity from 95% to 99.5%.
The plug and play NGM1's small footprint and very quiet running mode allows installation at the point of use. Its low-cost operation, based on a simple membrane separation process with no moving parts and minimal maintenance needs, results in a system that offers users an attractive return on investment.
To operate, nitrogen generators need a continuous and reliable source of dry compressed air, which is met by a rotary screw compressor complete with refrigerant dryer and filtration. What's more, Atlas Copco offers a wide range of air compressors to suit any size of brewery's compressed air requirements, from fermentation and aeration to bottling and carbonating.
Process cooling chillers:  Atlas Copco has applied its process industry expertise to the design, manufacture, and service support for process cooling systems. Its TCX industrial chillers play a key role in many stages of the brewing process, maximising energy efficiency whilst offering reliability and optimum water-cooling performance.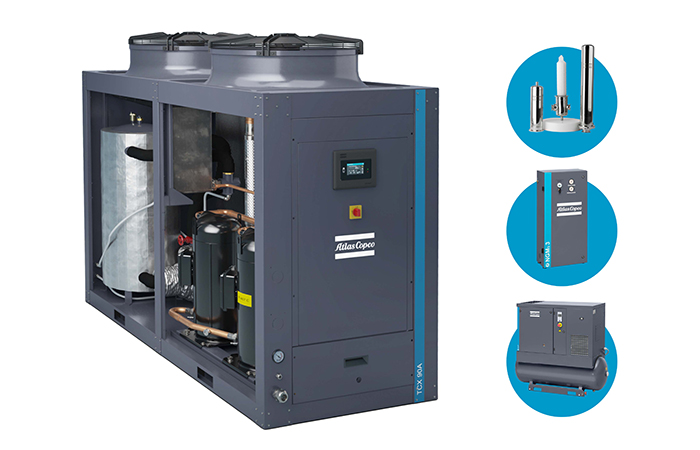 The design of the TCX range's state-of-the-art microchannel condensers requires 30% less refrigerant, making the units more environmentally friendly while lowering potential maintenance charges over the life of the chiller.
Process filters: Atlas Copco's range of process filters help to optimise brewing productivity while protecting manufacturing processes, end products and consumers' welfare. The company's portfolio of bags, capsules, cartridges, and housings cover all of the brewers' process filtration and purification needs, from input of the raw materials through to the final consumer product.
The range and variety of its innovative equipment portfolio has made Atlas Copco a key player within the brewing industry sector.
To learn more about how Atlas Copco's brewery equipment can boost productivity and minimise costs, please visit https://www.atlascopco.com/en-uk/local-events/beerx-2022?amc_cid=em_BeerX-_PR