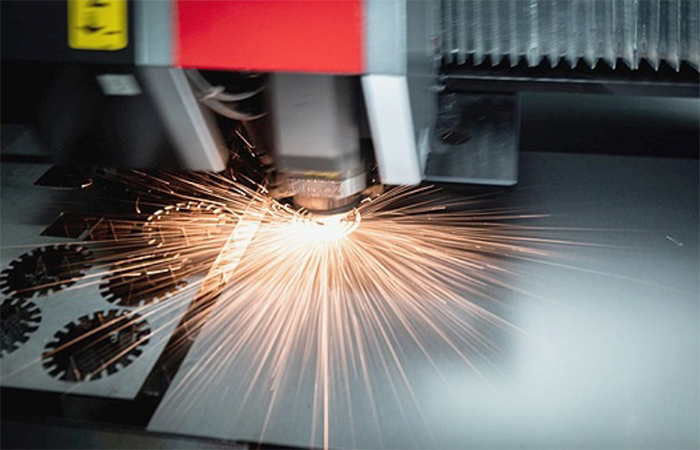 Reasons you should choose us for Laser Cutting
Cutting is the most basic and widely used process in metal fabrication. Laser cutting is the principal technology used to undertake such jobs because of its many advantages over other methods. Laser cutting can be used on a variety of materials. The materials include different metals, acrylic, MDF, wood, paper, etc. It is possible to configure one machine to perform many different tasks, cutting a wide variety of profiles. Any tube section, such as box sections or open channels, can be laser cut using tube laser cutting.
In many cases, laser cutters don't only cut but are also being capable of being used as a marker. When manufacturing everyday products, marking has a number of applications. Laser cutting does have a few downsides as well. So let's explore those great qualities and disadvantages more closely.
What Are the Laser Cutting Advantages?
Flexibility
There is no necessity to change tools for each separate cut. The same setup can be used to cut a wide variety of shapes with the same thickness of material. Additionally, intricate cuts are not a problem.
Precision
It has a number of advantages over other thermal cutting methods, including its accuracy.
It provides high accuracy without the need for any after-treatment since the accuracy is +/-0.1 mm. Typically, such a high standard does not require any extra tolerances.
Repeatability
A tolerance of 0.05 millimeters ensures almost identical parts.
Speed
Compared with mechanical cutting, laser cutting is a lot faster. Particularly when cutting more complicated shapes. Up to around 10 mm, it is faster than other thermal cutting methods like plasma and flame cutting. However, the exact advantage gained depends on the power of the laser cutter.
Automation
Modern laser cutting machines are highly automated, so the job can be accomplished with little manpower. It requires an experienced operator, but the resulting quality and safety are much higher. Laser cutting machines leave only a very small burr when setup correctly. Often, it is not even necessary to remove it. Since less manual labour is required, the cutting process results in a lower manpower costs compared to other cutting methods. Laser cutting typically has only a small heat affected zone. Smaller HAZ areas result in more predictable and reliable parts as the material microstructure along the HAZ changes.
In many cases, machines are equipped with feed systems as well as follow-up conveyors. Laser cutting machines are far more expensive with such setups, however the gains enabled by handling automation pay back swiftly. There are many factors to consider, such as the thickness of the material, etc.
What Are the Laser Cutting Disadvantages?
In spite of being used to produce parts in almost every industry, laser cutting does have some disadvantages. There are several factors to consider before using laser cutting, including experience requirements, metal thickness limitations, cost, and hazardous fumes.
The need for expertise
In order to realize the full potential of a laser cutter, a specialist operator is required. The right setup ensures the cutting quality is up to the standard expected from this technology.
Thickness restrictions on metals
When compared to other thermal cutting methods, laser cutting cannot handle plates that are very thick. The maximum suitable thickness varies depending on the available machinery and the knowledge of the operator. The average tolerance for laser cutting steel is between 15 and 20 millimeters.
Upfront Costs
It is possible to buy laser cutting equipment for more than $1 million, typically twice the price of waterjets and plasma cutters. In the long run, however, the lower costs of running the system and the process efficiencies compensate for the large initial investment.
The dangers of fumes
Laser thermal cutting, of course, causes work material to melt, depending on the material, this can result in dangerous fumes and gases being released, which require careful ventilation and evacuation.
With Omnidex,
you can choose from a range of folding and bending services suitable for a variety of different industries.
Engineering & Fabrication Services in Scotland
The laser industry in Scotland today is very successful, and with a strong research foundation, Scotland is in an enviable position to have enjoy continues success in both cutting and research. Over 85% of the laser products produced in Scotland are exported, generating a large amount of wealth for the country.
Using UK-based suppliers and maintaining long-term relationships with customers also add value to the economy, as do the businesses that are created. Scotland has little recognition when it comes to manufacturing, and the opportunities that come with this are enormous. As Scotland has lost its leadership position in older, heavy manufacturing industries, this ought simply to lead to it gaining it back in newer, high-tech industries like photonics where it is undisputable that it has an excellent reputation.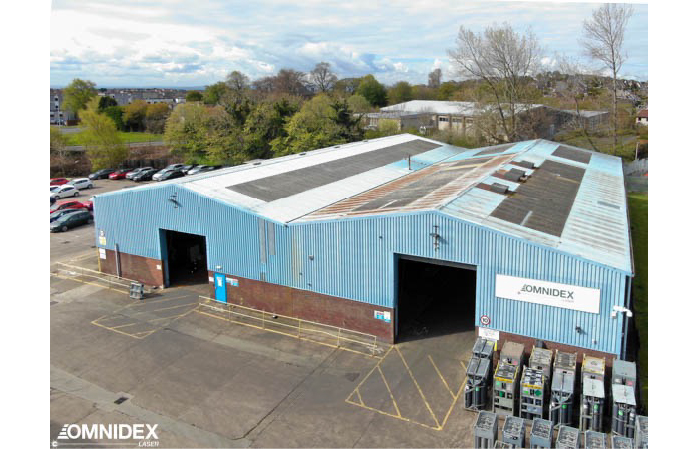 Laser Cutting Services Scotland
Among the steel services, Omnidex Laser offers in Scotland are laser profiling, CAD services, and press braking. In addition to providing clients with a broad range of steel manufacturing services, SSC Laser Cutting's Scottish division can also provide services to provide laser cutting services. Our commitment to training, technology, and quality systems is what allows SSC Laser Cutting to produce and deliver a high-quality service for laser cutting to clients across the region.
Where Do We Operate?
The steel and metal laser cutting services we offer in Scotland are offered across the entire country. From our facility in Dunfermline, we are able to cover a wide area throughout Scotland and the rest of the UK. Including key energy ports and major cities in Scotland, as well as the North West, North East and the Midlands of England.
Facts You Need to Know About
Expertise with modern supply chains
24/7 service
Laser Cutting: quick turn-around time (typically two to three days)
Certificates and full traceability
Over 18 years of experience
A full range of CAD/CAM services
All under one roof, we are able to cut all kinds of materials
Conclusion
OMNIDEX Ltd. recently expanded its operations into Scotland, making it one of the country's largest fabrication and engineering companies. With over 18 years' experience in the industry, our Glasgow office has been opened to improve working relations with our customers in the area. This new location provides us with an ideal location to serve customers across the country.
In Scotland, we provide the following subcontract manufacturing services:
Laser & waterjet cutting
Sheet metalwork
Steel fabrication and robotic welding
CNC machining
Plasma cutting
Shot blasting, powder coating and wet painting
Coded welding
Large machining...and more.
You can learn more about manufacturing services offered by Omnidex CN by visiting this page.
Omnidex Laser is always excited to work with our customers and to meet each of their project's requirements and specifications.