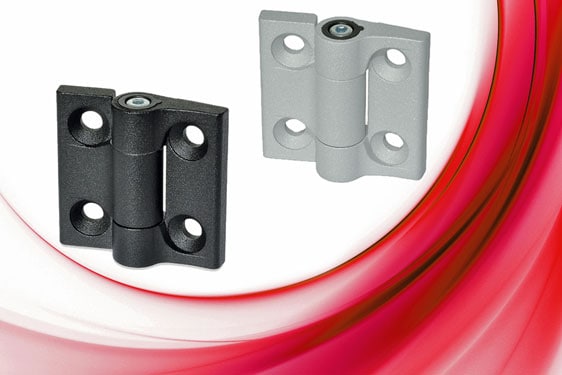 The new Elesa CMUF 270° hinge offers a simple way of supporting flaps, panels, hatches and doors in a desired position against the effect of gravity or limited external forces. The CMUF adjustable friction hinge can in some instances negate the need for hatch springs or gas struts. The CMUF allows for simple friction adjustment with use of an axially mounted hex socket screw to suit varying circumstances on enclosures or cabinets.
The braking torque provided by CMUF hinges allows users to set the opening force of the door so that it may stay partially open, or will dampen down the closure.
CMUF hinges are manufactured in tough die cast zinc with technopolymer friction elements. They are available in black or grey to match the housing and in sizes of 40mm, 50mm and 60mm.