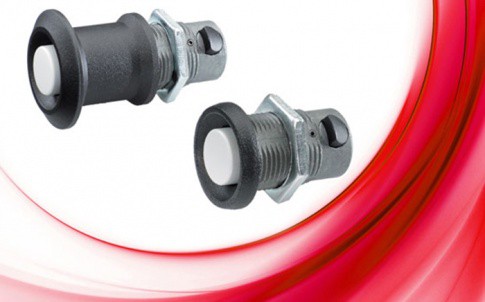 The Elesa GN 315 series of flush and extended format push button snap latches offer light weight and quick slam shut closure, with fingertip opening, of doors and drawers.
Typically these snap lock hardware latches are suitable for use in specialist vehicles, aircraft, railway rolling stock and mobile work areas, as well as storage areas in workstations or on trollies or disability equipment where their compact size and lightweight positive operation are appreciated.
Their simple push button unlock design means that the extended version can be readily opened with two or three fingers while the flush version can work easily with a light force opening spring or two handed operation, coupled with a bridge/pull handle or pull knob.
Further information on Elesa GN 315 series snap locks may be found at: www.elesa.com/en/elesab2bstoreuk/Latches--Snap-locks--GN315 or follow them on twitter: www.twitter.com/ElesaUK.