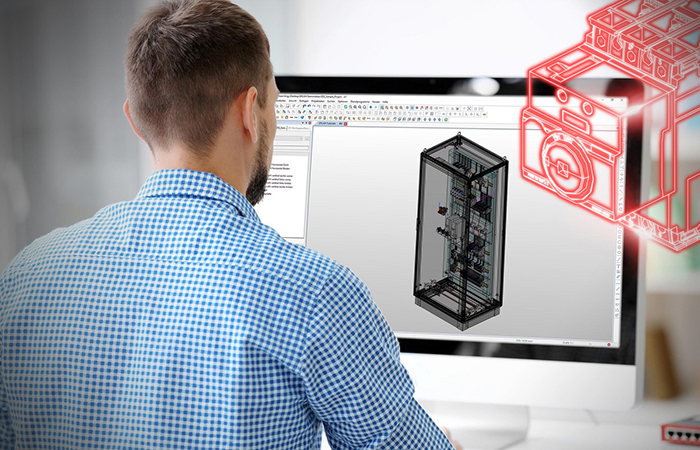 EPLAN Pro Panel is a CAE (computer aided engineering) solution for the 3D engineering of control cabinets, switchgear systems and power distribution systems for energy distribution.
It can connect control configuration and 3D control cabinet assembly for a consistent data exchange, increased project quality and accelerated engineering process. With EPLAN Pro Panel Professional, you can also optimise the manufacturing process as data can be automatically generated – from component labelling to supporting the manual wiring process.
Connect data, projects, disciplines and engineers worldwide
EPLAN Pro Panel offers a direct integration to our cloud solutions which enables users to quickly and securely share data with selected stakeholders in a transparent way. As part of the cloud solutions, users will also have access to the EPLAN Data Portal for high-quality product catalogues from a continually growing pool of prestigious component manufacturers. As a result EPLAN users have seen productivity increases of up to 70%.