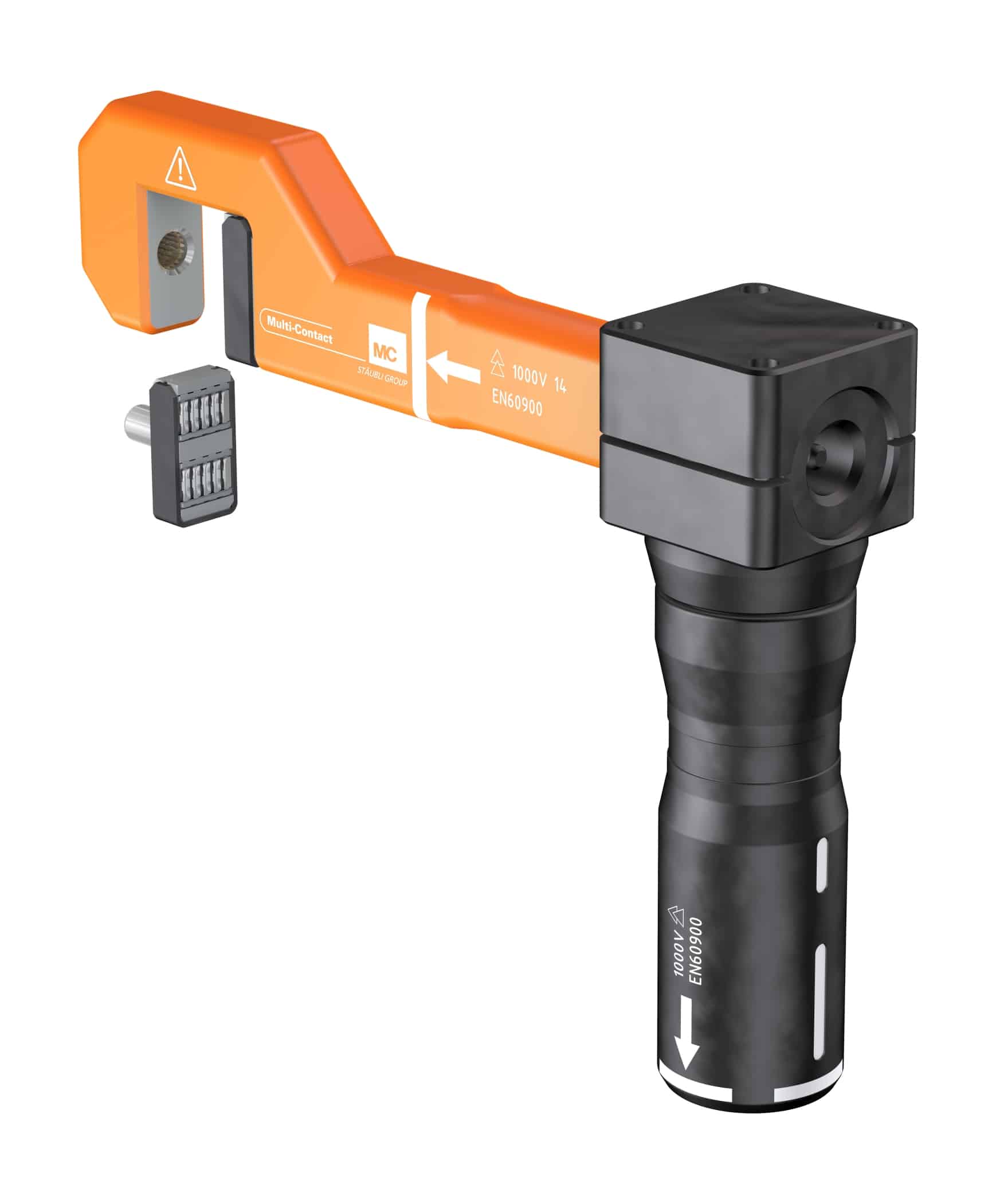 Safe and reliable connection to copper busbars in electricity distribution systems can be quickly and simply carried out with the FSA20K flat bar clamp from Multi-Contact. The unit has been designed for attaching temporary feeds onto networks from mobile generators during planned or emergency outages.
Rated at up to 1,000V and 450A, the clamp has a replaceable contact block that reduces maintenance costs as it can be easily replaced by the user if it becomes damaged or worn.
The FSA20K is a new addition to Multi-Contact's range of busbar connection systems and is available in long or short versions to suit different busbar configurations and degrees of accessibility. Its compact design and narrow contact head also make it easy to use in restricted spaces.
Suitable for use with busbars up to 20mm thick, it can be connected via a Multi-Contact 16BV plug or socket, or a crimped, self-assembly direct cable connection. Cable cross-sections accepted range from 50 mm2 to 185 mm2.
The contact block has very low resistance as it uses Multilam technology, a proprietary contact system with multiple torsion spring contact elements that allow electrical contact to be made via a large number of contact points. This also helps to prevent overheating, as well as ensuring high reliability and longevity.