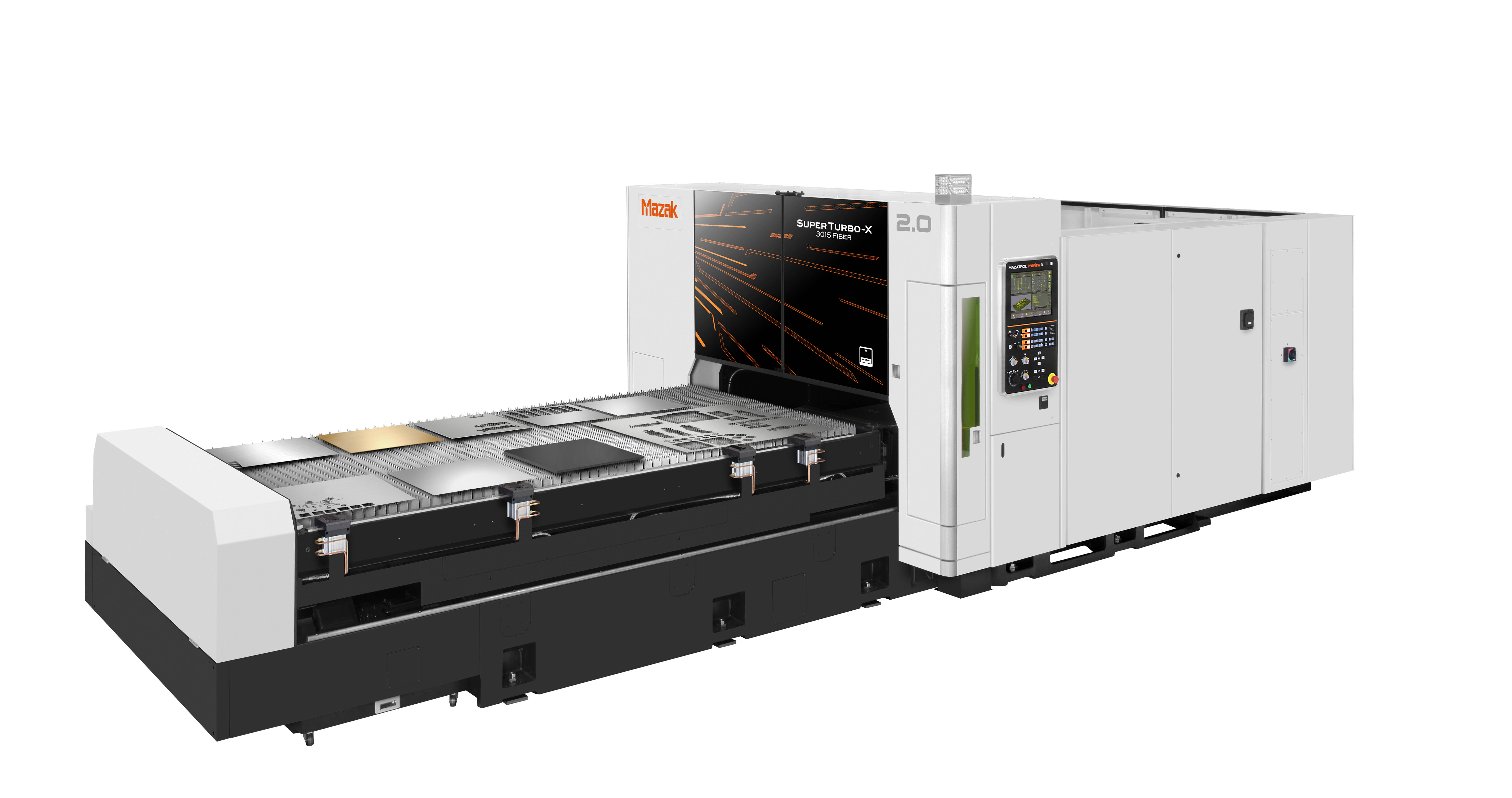 The new Super Turbo-X 3015 Fiber series is the latest generation of Mazak's Super Turbo-X lasers. Until now, the Super Turbo-X has always been a CO2 laser, but the latest machine utilises fibre laser technology to deliver faster cutting times and lower running costs.
The Super Turbo-X 3015 Fiber is available in both 2kW and 3kW versions and has a significantly smaller footprint than its predecessor CO2 machines and other competitor fibre lasers. The compact machine has a 7,400 x 2,900mm footprint, which makes it suitable for sheet metal job shops with limited floorspace.
The new laser cutting machine is able to cut highly reflective material, such as copper, glass and galvanised sheet and offers significantly lower running costs compared to CO2 machines, with savings on electricity consumption and maintenance. Typically, laser users benefit from lower running costs due to a circa 80 per cent reduction in oscillator electrical power consumption and a 100 per cent reduction in laser gas consumption, compared to CO2 lasers.
In terms of cutting performance, the Super Turbo-X 3015 Fiber is capable of significantly faster cutting speeds than its CO2 laser competition, capable of high-speed cutting for both thin and mid-thickness materials. The machine is capable of rapid speeds in the X- and Y-axes of 50m/min and 25m/min in the Z-axes along with acceleration of 0.2G for thin sheets, 0.12G for middle thickness sheets and a maximum cutting speed of 50m/min.
The Super Turbo-X 3015 Fiber machine can be fitted with Mazak's existing FMS laser automation systems, which enables an easy upgrade to fibre cutting for existing ST-X CO2 laser machine users.