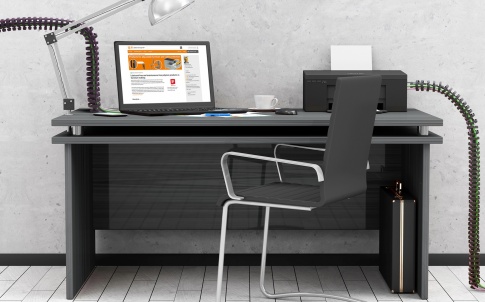 Office furniture is becoming more and more multi-functional in order to meet the requirements of a flexible workplace. In order to securely manage moving cables for power and data, igus now offers the furniture sector a new cable management system, called furniture-chain.
Installation of cables into the new furniture-chain is really easy - just press the cables into the chain by hand. The magnetic mounting brackets, enable it to be connected to the piece of furniture or to the wall within seconds. This means that no drilling or screwing is necessary, which is not only quieter but also saves time.
The furniture-chain line is available in a round version with a square version available soon, and has an external width or outside diameter of 50 mm. Flexible in all axes, the patented axial displacement mechanism enables the chain links to be locked and thus offers furniture designers and users the freedom to position them freely.
For more information about the furniture chain lines from igus, please visit www.igus.co.uk/furniture or call igus directly on 01604 677240.