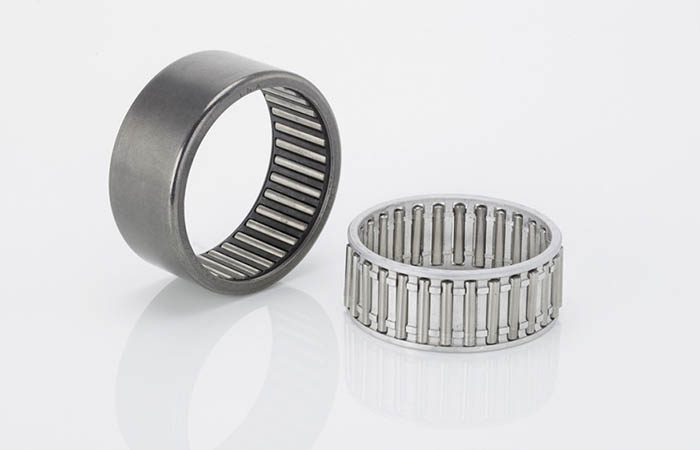 It is one of the greatest "Made in Germany" success stories: The global automotive and industrial supplier Schaeffler cele-brated its 75th anniversary on the 30th November. Dr. Wilhelm Schaeffler and his brother Dr.-Ing. E.h. Georg Schaeffler laid the foundation for today's company when they founded Industrie GmbH in Herzogenaurach in 1946. This marked the start-ing point of a company that today employs more than 83,900 employees at around 200 locations in more than 50 countries. Three originally independent companies – INA, LuK and, FAG – grew together to form a global technology leader with the DNA of a family business. 
Success based on pioneering spirit, innovations, and strategic acquisitions From 1950 onwards, the company's rapid rise was made possible by the cage-guided needle roller bearing, a brilliant inven-tion by Dr.-Ing. E.h. Georg Schaeffler, which revolutionised motion and mobility in the automotive and industrial sectors. 
This invention laid the foundation for the company's continuing global success. In 1965, the Schaeffler brothers decided to invest in LuK Lamellen und Kupplungsbau GmbH in Bühl (Baden), where the Automotive Technologies division is now based. The company became a technological leader with innovative products such as the diaphragm spring clutch, dual-mass fly-wheel as well as a variety of engine components. Since 1999, LuK has been a fully owned entity of Schaeffler. 
In 2001, Schaeffler took over FAG Kugelfischer Georg Schäfer AG in Schweinfurt, making Schaeffler the world's second-larg-est manufacturer of rolling bearings. The successful IPO of Schaeffler AG followed in 2015. Today, the three product brands INA, LuK, and FAG are united under the Schaeffler corporate brand. 
Establishment of the Schaeffler Foundation 
To mark the anniversary, The Schaeffler Foundation has been established in an effort to emphasise the social responsibility of the Schaeffler Group and its family shareholders. The Foundation will receive an initial investment of 3 million euros and will be increased each year through additional donations, in combination with the simultaneous incorporation of existing activities, such as the Schaeffler FAG Foundation. It will be active worldwide and concentrate primarily on three focus areas: 1) Climate and Environmental Protection, 2) Research and Science, and 3) Education, Qualification and Equal Opportunity. 
"As long as there is motion, there will be Schaeffler. At Schaeffler, innovation, quality, an understanding of systems, and manufacturing excellence combine to form a common and strength. With this strength and the DNA of the family-owned company, we are optimally equipped for the future," says Klaus Rosenfeld, CEO of Schaeffler AG. 
To learn more about Schaeffler's history see our dedicated page where renowned historian Prof. Dr. Gregor Schöllgen has delved deeper into the company's founding from 1946. History | Schaeffler Group