A big topic at the 2022 Farnborough International Airshow will be sustainability and the development of technology intended to phase out reliance on carbon-based jet fuels in favour of the clean-burning alternative, hydrogen.
While OEMs must consider the challenges associated with providing safe and efficient methods for loading, storage, distribution, and control of hydrogen (and other more sustainable sources of power) the dependence on carbon-based fuels continues. As a result established hydraulic fuel control systems and their associated components continue to be enhanced to meet today's ever-changing performance requirements.
This provides THE LEE COMPANY (Hall 4, Stand 1120) with the perfect opportunity to showcase its 75 years of experience in developing innovative fluid control products for both aircraft and space systems which will help engineers to overcome these challenges.
Over the last two decades, the burgeoning commercial space market has created the need for innovative pneumatic control solutions for propulsion and thermal control systems in launch vehicles, satellites and spacecraft. The Lee Company continues to successfully support space industry mainstays while new space start-ups have accelerated their ability to maximise the performance capability of its miniature components.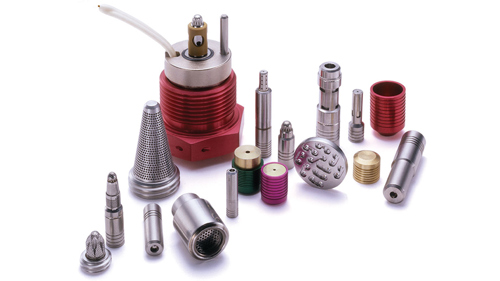 Lee offers a wide range of check valves, pressure relief valves, shuttle valves, and solenoid valves, with seals and wetted materials optimized to reduce leakage and provide material compatibility with commonly used fluids across a wide range of temperatures and pressures.
Lee single and multi-orifice flow restrictors may be acceptance tested on a range of gases to more accurately correlate performance while safety screen filters are now available with filtration ratings as low as 10 micron to protect more sensitive passages from debris and contamination.
Visitors to Lee's stand at Farnborough will have the opportunity to see their latest innovations and learn more about how and why components must evolve to support the new demands of space systems and aircraft hydrogen propulsion by reviewing of our eBook: Adapting Fluid Control Components for Hydrogen Applications.
Download the eBook here: https://www.theleeco.com/insights/adapting-fluid-control-components-for-hydrogen-applications/?back=referrer
More at:  https://www.theleeco.com/uk/aero