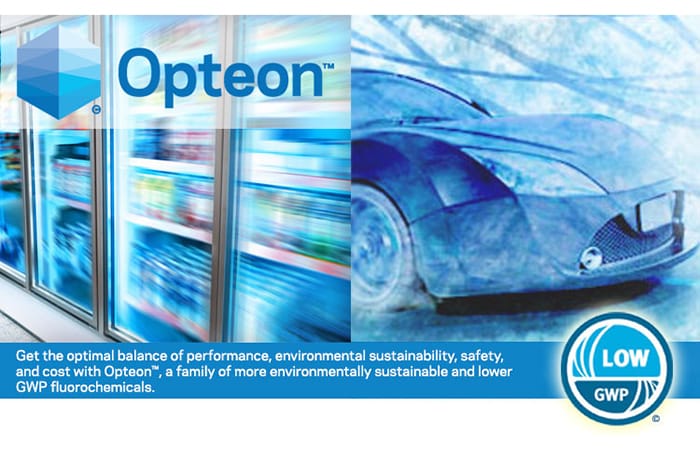 With the wide range of options on the market for cleaning and degreasing products and components, it can be difficult to know where to begin when choosing the best cleaning solution for your business.
The first choice is whether to opt for water-based aqueous cleaning or solvents. While many people have an instant reaction to steer clear of solvents due to their controversial history, there's an impressive new wave of cleaning technologies that should not be ignored: new generation speciality fluids.
Significant advancements have been made in industrial solvent cleaning, making specialty fluids a viable, safe and cost-effective option. They use eco-friendly chemistries, and are an effective alternative to older, hazardous solvents and those containing F-gases that have now been banned or restricted. Recent studies have also shown that in many cases, the solvent cleaning process is much more environmentally friendly than comparable aqueous processes.
Some of the older solvents still in use include Perchloroethylene, Methylene Chloride, Solvex HD, nPB, HFEs and HFCs, all of which can, in most instances, be substituted with a new generation specialty fluid. nPB in particular has received a sunset date of 4 July 2020 by the European Chemicals Agency, which will be here before we know it, so it would be wise to begin considering replacement options sooner rather than later.
One option that should be explored is the Opteon™ range from Chemours™, which boasts low global warming potential (GWP). Global warming is a gradual increase in the overall temperature of the
earth's atmosphere, generally attributed to the greenhouse effect, caused by increased levels of carbon dioxide, CFCs, and other pollutants. GWP is used to represent the equivalent of C02 being released into the atmosphere. So 1kg of CO2 = a GWP of 1. For example, HFC 4310, a commonly used fluorinated solvent, has a GWP of 1300 compared to Opteon's™ new SF80 which has a GWP of less than 2.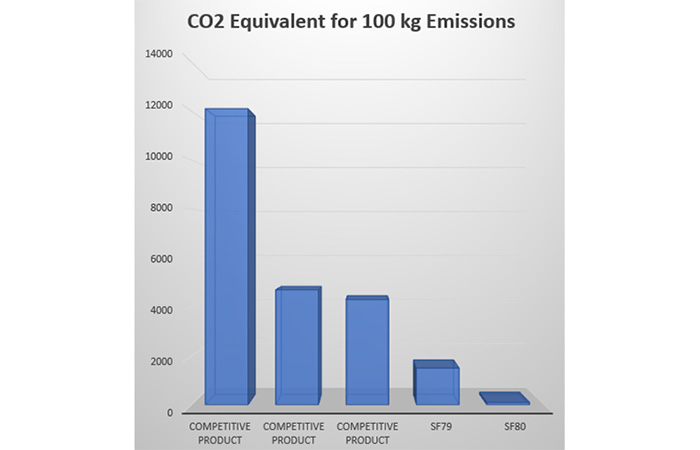 New generation of cleaning solutions have significantly lower CO2 emissions than those containing F- gas.
So, in a nutshell, what are the benefits of these new specialty fluids?
Superior cleaning performance

Ultralow GWP of less than 2, significantly reducing environmental impact

Recyclable and reusable, reducing cost of ownership and environmental footprint

Lower in capital equipment costs than comparable water-based systems, also reducing cost of ownership and leaving a smaller equipment footprint

Non-flammable

Safe in use

Fast and efficient, shortening lead times and reducing costs

Safe and easy to use, and low maintenance
The Chemours™ range of safe, environmentally friendly solvents have become widely accepted as best in class, next generation fluids and are approved for use in a large range of standard cleaning systems. If you're considering a new solution for oil and grease removal; precision cleaning; high solvency defluxing; silicone removal; vapour degreasing; or cold cleaning, Fraser Technologies is here to help with your cleaning requirements.
We look at each job individually, and then advise on the cleaning fluids, cleaning systems and equipment that will provide optimum results for your business. We offer fully bespoke cleaning systems, where expert analysts conduct a site visit and evaluate individual cleaning needs and existing processes, before making detailed recommendations for both equipment and chemistries. We run trials and provide detailed reports, offering independent evaluations and recommendations to ensure the correct solution is used for every application.
Get in touch here if you would like more information about how specialty fluids can be applied to your industrial cleaning process.