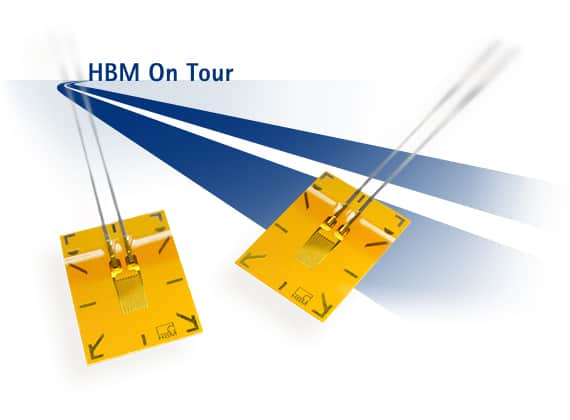 HBM has announced the date for its latest Installation of Strain Gauges training course, which takes place on 18 October 2016 at Silverstone Wing in Northants.
Taking place between 9am to 5pm, this one-day training course will explain the fundamentals of strain gauge measurement, ranging from gauge selection, through to analysis and evaluation of acquired data.
Providing both practical and theoretical advice on the principles and application of classical and fibre-optic strain gauges and how to correctly measure the strain, the course will also look at the different adhesives and covering agents which can be used in installation.
Suitable for all users from all technical fields who would like to install and apply their own classical and optical strain gauges, no prior knowledge is required to participate although a basic knowledge of measurement technology would be useful.
Free to attend; with lunch and morning and afternoon refreshments included, spaces are available on a first-come, first-served basis. Register here.