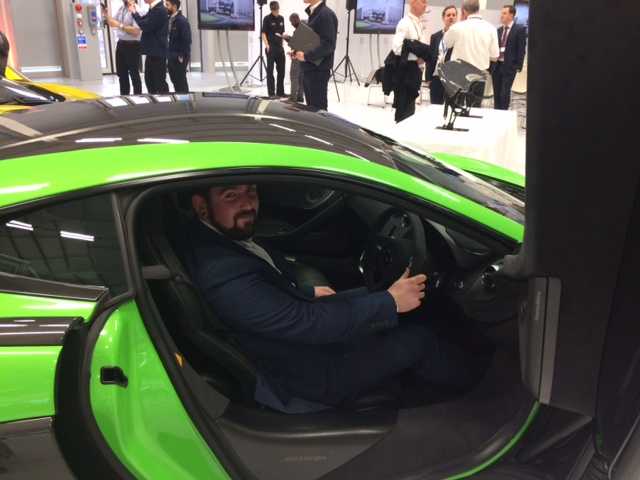 The EngD is an alternative to the traditional PhD and is geared towards those who want to pursue a career in industry. The four-year programme combines PhD-level research projects with taught courses, with students spending about 75 per cent of their time working at the company base.
The Student Engineer first met Mathew in February 2017 at the announcement of a new Composites Technology Centre based near the Advanced Manufacturing Research Centre (AMRC) in Sheffield.
The new Composites Technology Centre – formed through a partnership between McLaren Automotive, Sheffield University's AMRC and Sheffield City Council – represents a combined investment of nearly £50m and is predicted to create 200 jobs.
Mathew has taken time out from his schedule to talk to Student Engineer about life in the fast lane at McLaren and the benefits of embarking on an EngD.
How did you get involved with McLaren?
After completing my undergraduate Masters in chemistry I was struggling to decide what I wanted to do next. I couldn't decide if carrying on with academia or moving into a graduate job would be best. I did, however, know I wanted to take a side step into applied chemistry or engineering involving composites after a placement year during my undergrad in that area. I found out about the EPSRC/sponsor company funded EngD scheme through word of mouth at the University of Surrey offered in the doctoral training centre format. The Centre for Doctoral Training (CDT) in MiNMaT (micro and nanomaterials and technology) is hosted by the Mechanical Engineering Sciences department, but operates across the whole university, and the research carried out in the Centre spans engineering and science with different sponsor companies. I applied for the EngD through the CDT which involved interviews with both the Centre and my future McLaren supervisors. This format appealed to me as it allowed me to make this side step in an academic field while also gaining four years of industry experience under my belt. The fact that I'm a bit of a petrol head and that I'd be working for McLaren helped too!
As an EngD, are you on placement, or are you a permanent employee at McLaren?
The Centre is funded by the EPSRC (Engineering & Physical Sciences Research Council) and all the EngDs in our cohort have the job title 'research engineer' and they remain students of the University of Surrey and continue to receive student benefits. At the same time all research engineers are expected to conform to the local business practices and behave as an employee. The EngD in MiNMaT is a four-year program where I am technically a contractor at McLaren (common place at all levels in McLaren, staying for short or extended periods of time). The normal hours are worked at McLaren apart from the time taken out to complete EngD related commitments. Aside from looking into the fine details of position, job title etc., little difference would be seen. I do my job at McLaren working on the project but also have the EngD commitments.
How do your pay and conditions compare to permanent McLaren employees?
Payment is very competitive compared with that of other graduate schemes within the sector when considering the various benefits of still being enrolled on a university course (payment is facilitated by the University, but is derived from the EPSRC and McLaren). Working conditions at McLaren differ very little compared to those of 'full time employees', I have little limit on the opportunities and training available to me while benefiting from full McLaren IT access.
I also benefit a great deal from the EngD centre offering support on top of the taught courses in the form of 'soft skills' training/qualifications as well as a budget to attend for example an international conference to name just a few.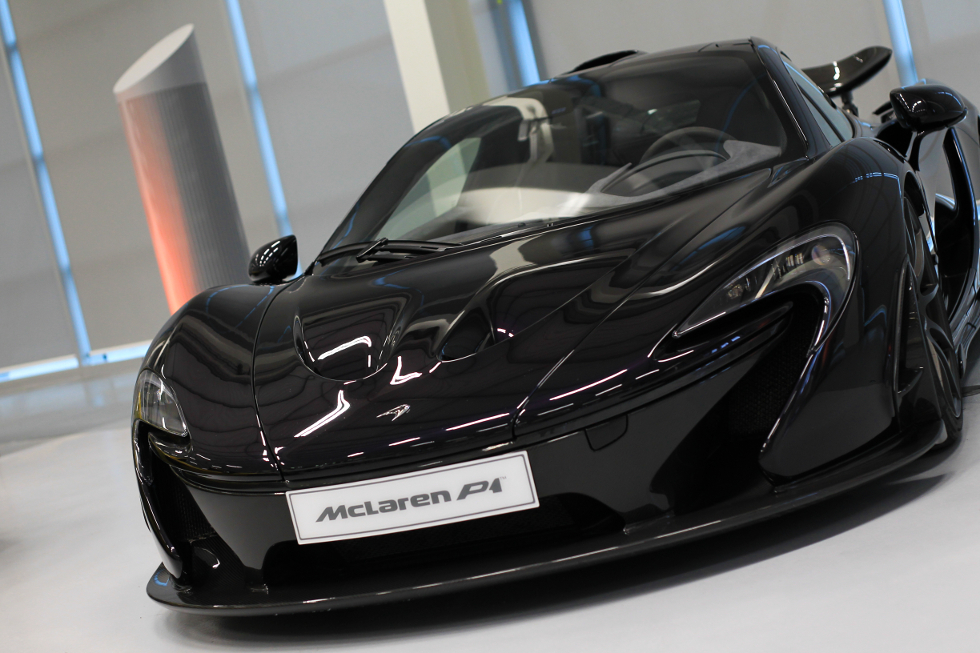 Can you tell Student Engineer how your time at McLaren is organised over the four years?
The project I am involved with titled 'Aspects of material optimisation for automotive composite production using resin transfer moulding' runs for the full span of the four year course; the timing of which is largely set by what is happening with the tub development project as a whole. Data and research material generated is drawn from this and forms the thesis which will be submitted at the end for the qualification in addition to the other qualification requirements that will have been completed. An initial induction period is spent with the cohort (9 of us in my cohort but this varies from cohort to cohort) completing material science taught courses and the associated course work, after which, we each go off to our respective companies to start our projects. Throughout the remainder of the course, I take 2 weeks out here and there to complete the taught elements of the EngD.
In what ways are you utilising your expertise in chemistry at McLaren?
During my MChem I selected modules which led to a specialisation in polymer chemistry and composite materials. I do use my chemistry expertise but with the taught element of the EngD I have completed a masters level work package surrounding mechanical engineering of composite materials which is also used a great deal. With McLaren pushing the boundaries of composite production in the automotive sector, it is important to understand the materials from a 'bottom up' perspective as it is only then that you can utilise them in the best way; this is when I draw the most on my back ground in chemistry. It lays the foundation for a far more comprehensive understanding of the materials we are using.
On a similar note, what projects have you been involved in since joining the company?
The main project surrounds the development and production of the next generation of composite mono-cell used in McLaren Automotive road cars. Clearly this involves contribution from many people in the team. My role concentrates on material testing and qualification, a stringent and thorough process when considering the final application, as you can imagine.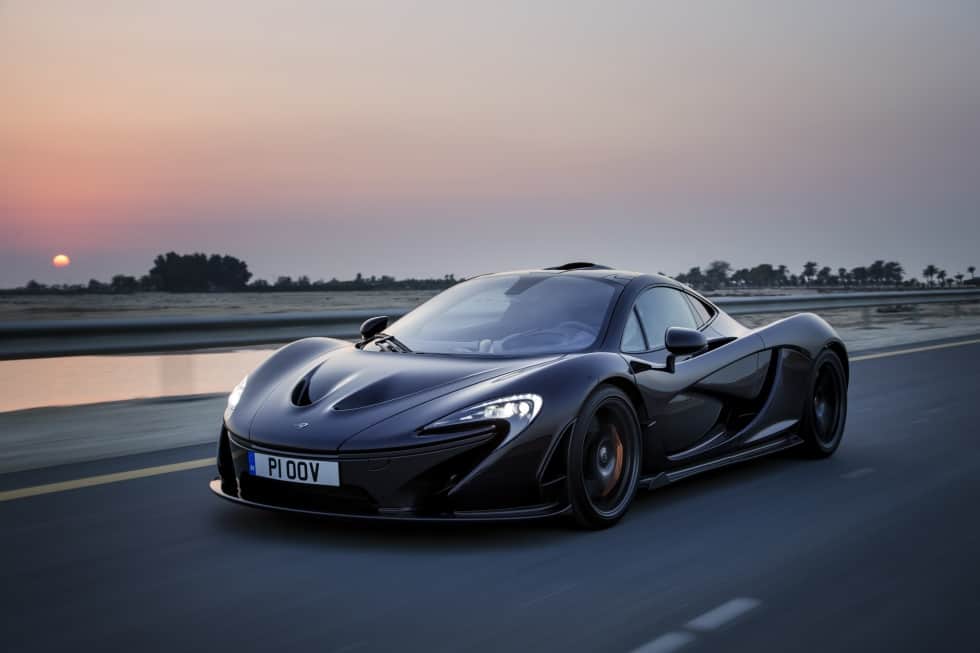 McLaren Automotive is a busy division of the company, so do you get opportunities to spend time with other entities within the McLaren Group? If so, can you describe them?
Correct, it is! However, the opportunities are there to communicate with colleagues in other areas of the business. Communication between the groups is good, often with employees having worked for one or another of them in the past, bringing their expertise and experience across where applicable. There are also opportunities outside of work with the employee motor show for example, cars, unsurprisingly, being a common interest amongst those at McLaren.
EPSRC say that EngD's still have to do time in the classroom. Where do you do your school time, and how do you fit it into your work schedule?
It varies according to the Doctoral Centre. Some complete a 1 year Masters course before working on the project for the remaining 3 years however, at the CDT in MiNMaT we spend all 4 years on the project with compulsory and elective courses taking place throughout that period at the University of Surrey. The format is a week course followed by another week to completed the associated course work. Elective modules are up to the research engineer to choose but will obviously be those that benefit the project. Time away from the sponsor company for both the course and coursework is given while accommodation is provided by the university. Once all modules are completed, sufficient work will have been undertaken to match that of a Masters qualification. The courses are a great way to network as well as they are available to externals from industry and other CDTs.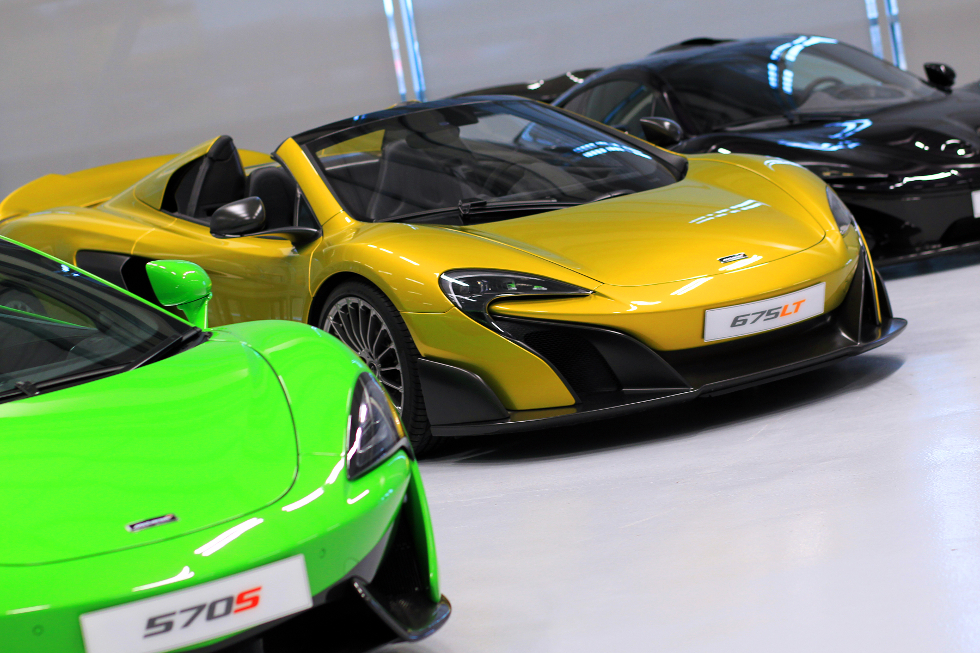 The post-grad world is multi-faceted, so why do an EngD over a PhD?
I think it depends on where you want to end up. If you plan in staying in academia for your future career then perhaps a PhD is better suited but, in my opinion, for all else, I think the EngD ticks all the right boxes. Coming into the EngD from your given degree, you are placed in a cohort-type arrangement with others from many different backgrounds and disciplines. You learn the building blocks of post graduate work and research together before leaving to your sponsor company and returning at various points throughout to further this learning, developing the cohort mentality. This quickly builds a strong network of resources and support for the future as you can bet that if you're just beginning to learn something, they'll be another there to help who has plenty of experience in that field. This stands for the research engineers and their supervisors.
As you go through the project, you of course develop the knowledge and understanding surrounding your given research area but, as you're working in industry, you also develop the invaluable business and people skills needed for your future career. This is backed up with an Institute of Leadership and Management (ILM) qualification we achieve through the course.
Once the qualification is complete you come out with not only the qualification but four years of industry based project management experience, working on novel development on real projects that will be used by the company.
In short, the EngD represents an opportunity to move out of the traditional higher education format, work on novel projects with industry leading companies as well as obtaining a doctorate level qualification; and they're paying you for it! To me, it's a no brainer…
Where do you see yourself after your EngD?
Having been at McLaren for a couple of years now, I have really aligned with the mind set here, it makes sense to me. That being the case, once I have completed the EngD, I would certainly like to continue with McLaren, seeing the development project through and further developing myself within the business.
Thank you Mathew!