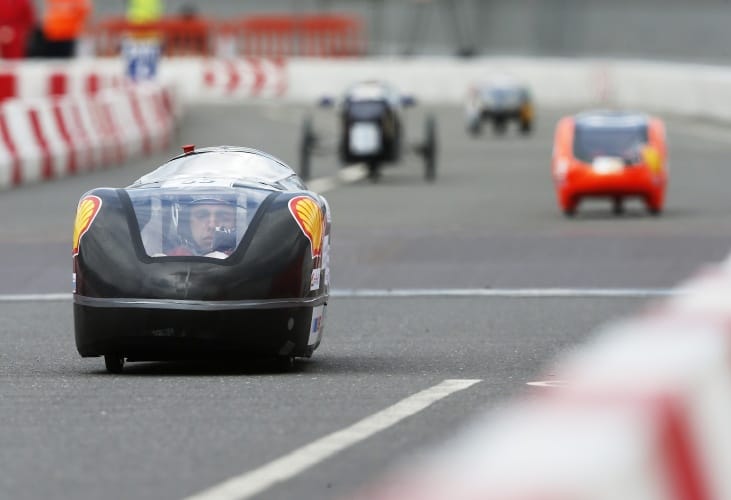 The event, now in its 33rd year, will take place at the Olympic Park from May 25-28. Around 200 universities from across Europe will compete to see how far their vehicles can travel on just one litre of fuel.
Last year's race was the first time the event had been held in the UK, forming part of Shell's Make the Future festival. It also marked the first time LSBU had entered a team in the event. This year, the university is returning with a six-person strong team, made up first-year, second-year and Masters students. According to the team's supervisor, Dr Antonio Vilches, the team is hoping to up its game from last year.
"We have all been working very hard to improve on our performance with the knowledge we gained in 2016, and hopefully do well enough to come away with a prize," said Dr Vilches, a senior lecturer in electronic engineering at LSBU.
"As a team the students have worked together creatively to address the problems we had to overcome and we've now got a running car, working on a small 50cc petrol-based engine."
https://www.theengineer.co.uk/shell-eco-marathon-caps-successful-festival-weekend/
The team has been working on its endurance vehicle since last October, but will face stiff competition for silverware. There is over $3,000 in prizes up for grabs, and the competition attracts entries from some of Europe's leading universities. Last year saw teams from France take top honours in both the Prototype and UrbanConcept categories, and Vilches knows his students will be up against it.
"We will have two days to test the car on the track before the big day, but no matter how the car performs, this experience will have been invaluable for our students," he said.