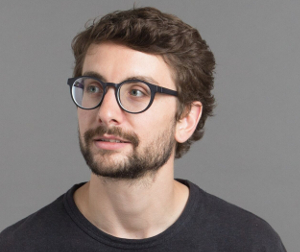 Among this year's projects is Reto Togni's Reagiro, the world's first manual everyday wheelchair with a steering system.
Its fully mechanical, patent pending steering system allows a user to control the movement of the chair through upper body movements rather than through braking and pushing, making it easier and more pleasurable to use, improving body awareness and stimulating muscles that are not otherwise used.
Togni took some time from his schedule to tell Student Engineer a little more about the customised solution.
How many components make up the Reagiro?
It's…many components because of the very high degree of adjustability and customisation required and the chosen methods of manufacturing.
What are the main components made from?
The frame consists of smaller 3D-printed lugs and carbon fibre or metal tubes off the shelf. As such, a perfectly fitted one-off piece for every user can be achieved very easily. The 3D-prints could either be in metal or fibre reinforced materials.
Why did you choose those materials?
The perfect fit to the requirements, preferences and measurements of a particular user is absolutely key to people with disabilities. Conventional methods of manufacturing wheelchairs are very slow and expensive, which is the reason why digital methods are only appropriate in my opinion. Also, there are developments in the beta-testing phase that promise to drop the price of metal printed parts by more than 80 per cent.
Is the Reagiro influenced by similar chairs used by wheelchair athletes?
One of the central aims of the project is to shift perception of wheelchairs. I no longer want wheelchairs to be considered aid devices originating from hospital but mobility devices that are about dynamics, motion and maybe even a sense of freedom. That's why the project draws a lot of inspiration from the bicycle industry, where a similar way of manufacturing/customising has been shown by Bastion [Cycles] last year.
Is there a danger that lateral forces will tip the chair over?
The camber angle on wheelchairs is, too, a matter of customisation and will depend on the weight, size and lifestyle of a user. On the visual model, I've given the wheels a slight camber as it might be helpful in the curves. Simultaneously, the leaning into curves in order to steer is an intrinsically safe move as one leans against the direction of where s/he would be most likely to fall.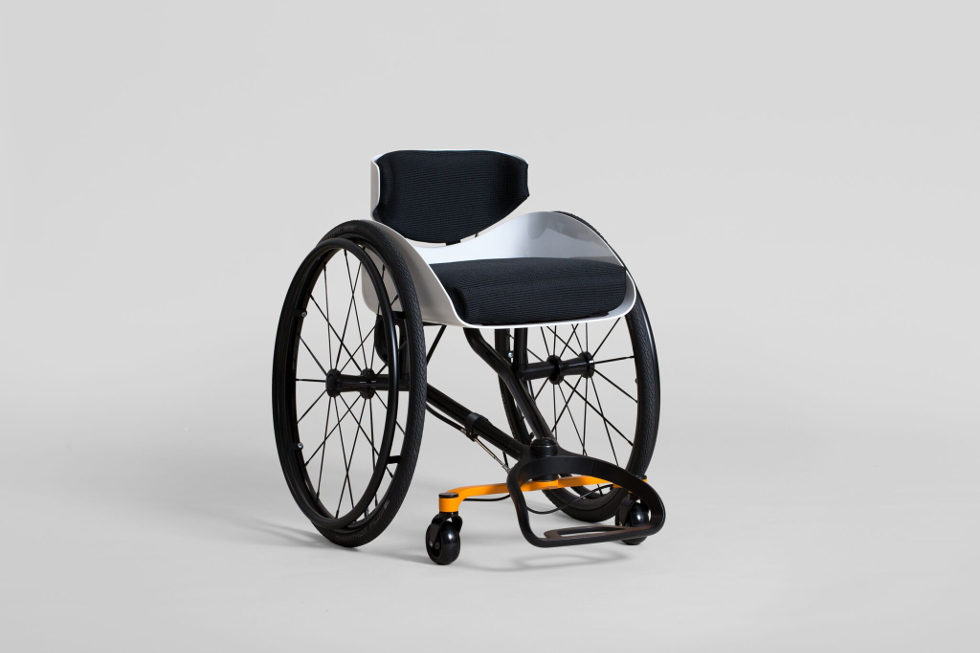 How physically fit would the user need to be to use your chair?
Based on expert opinion, the mechanism would only be useful for people with very low spinal cord injuries and a healthy upper body. My tests have proven that even people with high levels of injuries (T4) are able to make use of the steering system.
Testing with people has also hinted at therapeutic benefits for users through making more use of the core muscles and less of the hands, which are very prone to knock-on healthcare problems.
The proposal is very much inspired by a lot of conversations with wheelchair users as well as my own experience of spending time in a wheelchair. Finally, the choice and implementation of mechanisms was based on tests using rough test-rigs with people with paraplegia.
How many iterations did you go through to get to the finished chair and what software did you use?
That is a difficult question as many steps are hard to isolate. There is an image called Evolution (see below) that shows the major four steps in the development. However, there are many more intermediate steps mainly on the core front axle, which is functionally and aesthetically central to the design.

Finally - even in that image - there are about 8 steps on Solidworks between the 3rd and the 4th chair.
The major problems had to do with getting mechanisms to work seamlessly to switch between two different steering modes (or between conventional castor and the novel steering system) and with setting up a completely parametric model that would allow for easy customisation only through changing some variables (i.e. "seat angle" based on the level of injury or "seat height" based on the length of a user's legs).
In terms of finance, what margin is there on the build and sale of your chair?
That remains to be explored as it depends highly on whether I would sell the chair as a medical or as a lifestyle product. The wheelchair market is highly regulated through healthcare systems and rather conservative.
Togni is looking to establish partnerships in order to roll out the Reagiro.