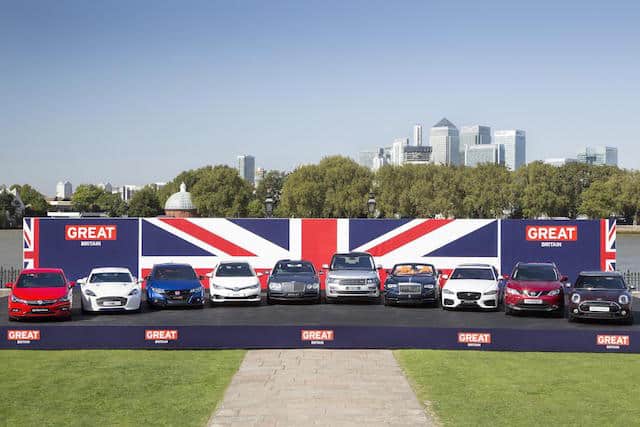 UK car manufacturing fell in April, according to figures released by the Society of Motor Manufacturers and Traders (SMMT).
In total, 122,116 cars were made in the month, which represents a -18.2 per cent decrease on April 2016 as the late Easter bank holiday affected production.
Despite the decline, year-to-date production stands at 593,796 cars made so far in 2017 – a one per cent increase on the same period last year – reaching its highest level for the first four months of the year since 2000.
According to SMMT, demand from overseas buyers continues to drive growth, up 3.5 per cent so far this year and offsetting a fall of -7.0 per cent in the domestic market. In total over three quarters (76.8 per cent) of all cars made in the UK since January have been exported, with the majority going into the EU.
SMMT has also published it priorities for the next government following the general election on June 8, 2017.
Mike Hawes, SMMT chief executive, said, "Car production fell significantly in April due to the later Easter bank holiday weekend which reduced the number of active production days that month and also due to unplanned production adjustments.
"Overall, British car manufacturing remains in good health with the production outlook still very positive and significant new models due to go into UK production shortly. To guarantee future growth and investment into our industry and its vital supply chain, however, we need the next government to safeguard the conditions that have made us globally competitive, keeping us open and trading and delivering an ambitious industrial strategy for our sector."
UK Automotive Priorities 2017- 2022
A globally competitive business environment to support investment, growth and job creation

A new trading relationship with the EU which safeguards the interests of UK Automotive

An ambitious industrial strategy delivering for automotive as a strategic sector

A holistic strategy to support sustainable mobility and ULEV uptake

Effective policies to ensure the UK secures the benefits of digitalisation