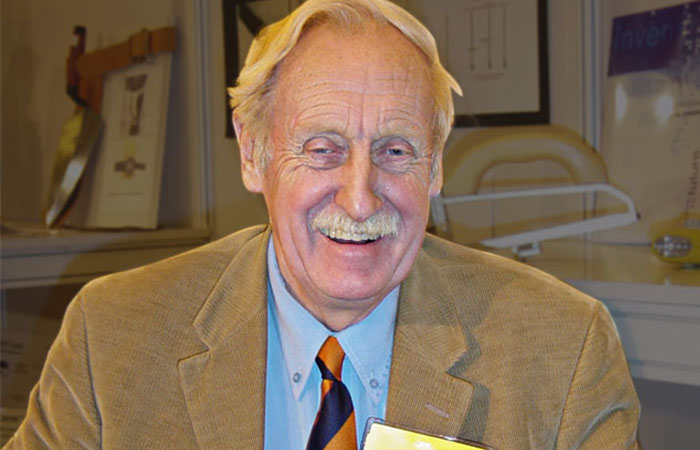 These are testing times for young inventors. Spending cuts have taken so much out of the economy that growth in the engineering and manufacturing industry over the next few years will be slow, threatening the next generation of budding inventors.
A lack of training is only half the issue. Even when young inventors manage to identify a solution to a problem, there is little support to give them the practical help and advice they need to get their idea implemented.
When I came up with the idea of Orange Aids back in 1985, intellectual property and patenting were completely new concepts to me. I went into business blind as a result, having been given no guidance whatsoever on how to turn my idea into something commercially viable. I made deals too hastily, doing business on a handshake and my word of honour, and I made a number of errors as a consequence. I still regret these to this day.
Programmes such as the BBC's Dragons' den have certainly increased awareness of the need to strike a sound business deal when starting out with a new invention, but many young engineers are still at a loss about how and where to obtain the guidance they need. That's the reason I set up Trevor Baylis Brands: to help protect other people from making the same mistakes as I did. Assisting young inventors with patent searches, technical advice and product protection can really give them a good grounding to help put their concept into production.
I've recently taken up the role of Patron for AidEx. Taking place in Brussels from 19-20 October, it is the first time the event has been held and it promises to allow suppliers of humanitarian aid to meet with charities and NGOs to improve the efficiency of aid delivery. One of the key features of the show is the Aid Innovation Challenge, where budding inventors come up with solutions for use in disaster-relief operations. It's a simple concept, but it's competitions such as these that get people thinking about how they can adapt existing technologies to help those people who need it most. It also provides young inventors with a platform to get their ideas heard something that can be a real struggle when starting out.
For instance, there were six years between me coming up with the first prototype of my Wind Up Radio and actually putting the concept into production. Despite a barrage of rejections from some of the leading manufacturers, I had the stamina to stick with it, because I was so confident in my idea. But there are so many brilliant ideas that get 'lost', when battling against a tough commercial sector.
I would encourage anyone who has an innovative idea, but is unsure how to take it forward, to first ensure their idea is original. This can be done by having a good look at search engines, or by carrying out a worldwide patent search for similar innovations or patented ideas. What's crucial is that inventors do not fall into the trap of disclosing their ideas to anyone unless under the protection of a non-disclosure agreement; otherwise it will not be possible to obtain a patent. These can be filed for quickly and at no charge by contacting the UK Intellectual Property Office.
As an industry, we really need to encourage and support young, talented engineers to help them transform their ideas into something tangible.
Trevor Baylis OBE
Inventor and patron of humanitarian aid event AidEx
Education
Studied mechanical and structural engineering at Willesden College
Career
1985 Developed a range of products for the disabled called Orange Aids

1991 Invented the Freeplay Wind Up Radio, which was groundbreaking in its ability to communicate the danger of the spread of AIDS to the people of Africa. It was later featured on Tomorrow's world and in

1996 awarded the BBC Design Award for Best Product and Best Design

1997 Awarded an OBE and featured in an edition of This is your life

2003 Set up Trevor Baylis Brands, a company formed to protect inventors and seek routes to market for commercially viable ideas

2011 Became patron for humanitarian aid event AidEx