Sir Clive Sinclair is to gamble again with a new electric vehicle for the masses. The well-known inventor is to launch the as yet unnamed vehicle next year, but he'll also be seen by the public very soon on a programme about his other great passion: poker.
What with the first pocket calculator, ZX80, 81 and Spectrum computers, the C5 and the Zike, he is someone that clearly enjoys the throw of the dice and the idea of high risk, high reward.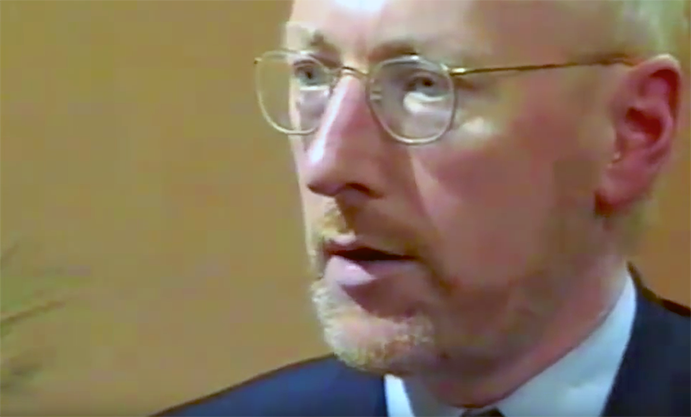 Sinclair has certainly gambled many times and won. His success earned him a knighthood in 1983 and he now resides in a plush two-floor apartment overlooking Trafalgar Square. The top floor is his office, from which he keeps in touch with his company's research centre in Croydon.
Although Sinclair has faded from the spotlight in recent years he has continued to seek out innovation that has commercial potential. 'I have to work in areas where there are opportunities. My job as I see it is innovation and in any one time there are only certain areas where it's plausible,' he said.
Now he has decided that it's plausible for another gamble with the electric vehicle market. This is a long-term project that has been a part of his life ever since the C5 and he's now convinced the technologies have improved enough to launch a new vehicle.
'We've got a new vehicle coming out next year. I've been working on it in one way or another since the C5 and still firmly believe that there is a spot in the market for cost-effective electric vehicles.'
While enthusiastic, Sinclair is not keen to talk in detail about his new invention at this stage. However, it did become clear during the interview that his mystery transport is a two-wheeled vehicle for one person that will be electric and driven by batteries for urban use. But it is unlikely to be anything like the US-made Segway. Sinclair has already said that that travels too fast, 15mph, for UK pavement use.
He also explained that it will not be made in the UK and would instead be manufactured in China by a Hong Kong-based firm he has been doing business with for a number of years. As well as the UK he hopes it will sell well in the Far East and in particular Japan. Despite the high costs associated with vehicle development he genuinely seems unaware of the exact amount he's spent so far.
'Well, I honestly don't know [how much it has cost to develop]. It has been a lot of money and a lot of years. We're developing a much lighter-weight, smaller vehicle so it is expensive but not as expensive as major car manufacturers' vehicle development,' he said.
Playing his cards close to his chest, Sinclair is also not ready to unveil its name. He will not even reveal its working title but did say it's not an acronym. Engineers might expect the project to have a name against a budget line, even if it's Project X, but Sinclair is keeping tight lipped. He said he'd 'rather not go into that'.
And don't expect it to be launched with a fanfare of publicity either. Sinclair has learned that new products need to be market tested. 'If you've got a design that's very radical in appearance, don't just put it on the market. Introduce it to the public beforehand so it gets used to the idea, as Mercedes did with the A-class, making it visible and showing it off [like a concept vehicle]. Otherwise they can get a bit shocked and, in terms of reaction, it can be negative.'
Whether or not the new vehicle has a radical design it will incorporate technical lessons Sinclair learnt from the C5. Battery technology is a key improvement, as is the seating position of the user. 'We had one technical problem [with the C5], which was that the batteries lost a lot of capacity when it was cold. The other thing about the C5, I think, is that you were pretty low down and people didn't feel secure in it.'
If the new design does well he intends to start work on what will become a family of vehicles. He had much the same intention with the C5 but as only 5,000 were sold this did not justify further investment. 'I would very much like to produce morevehicles, but the development costs are very high so we really need to get the two-wheeled one out first - and if we make a success of that then we can do the four-wheeled vehicle,' he said.
However, neither of these are the 'C6' vehicle reported in the media in August. Sinclair is mystified where this name came from: 'I never said anything about a C6. There is no such vehicle. I don't know what they are referring to.'
Whatever his next vehicle is called it is not Sinclair's first attempt since the C5 to bring four-wheeled electric vehicles to market. In 1996 he was talking to Reliant about a glass fibre four-wheeled electric vehicle. 'At the time that was going to be a proper [four-wheeled] vehicle - well, we had all sorts of discussions. The guy who was running the company had bought it and was changing it but he ranout of money and was in trouble financially.'
The C5, the Zike, a small electric engine for bicycles and wheelchairs - there's a theme to Sinclair's work. Transport is clearly a passion of his. In Sinclair's view batteries and electric engines are real solutions to urban transport problems: 'What I've been interested in is lightweight vehicles for town use. I don't think you need fuel cells. You can do a lot with batteries. They are a solution that is available now - in fact, their potential gets better all the time. The motors keep improving with rare earth magnets, and the batteries have improved dramatically. Now we have metal hydride batteries that are reasonably priced and very good.'
The Zike, which sounds similar to the new vehicle, was launched in 1992 and sold for £499 by mail order. Capable of 12mph for 30-60 minutes after being charged for an hour from the mains, it weighed around 10kg. Made in Birmingham by Tudor Webasto, an auto parts and sunroof supplier, a year after its launch only 1,200 were said to have been sold and production was shut down.
Sinclair looks back fondly on his invention and regrets the closure of the production line. 'We brought out the Zike and that had reasonable success but it hit a snag because the company that was making it for us, on a sub-contract basis, turned out to be a subsidiary of a German company and the German owners came in and closed the whole thing down. Very, very sad.'
Despite these setbacks he has hopes for his new vehicle for urban use and is fascinated at the prospect of hydrogen cars for longer journeys. 'It's amazing what is possible with hydrogen, but of course there are a lot of problems with the infrastructure before they can be applied very generally but it looks as though they are coming and that's tremendous. But as I said I firmly believe that a tremendous amount can be done with batteries.'
While Sinclair has been notable in both his successes and his failures, many inventors struggle to commercialise any of their ideas. Trevor Baylis and James Dyson struggled for many years (with their clockwork radio and bag-less vacuum cleaner) before succeeding. Sinclair's view is that inventors need to think of the market first. 'What inventors need to recognise is that what is great to them is not necessarily great to other people and also they've got to get their invention across themselves – they've got to sell it themselves. They can't just expect big companies to take it up because they won't.'
For his own ideas the company he collaborates with most is Daka, the Hong Kong firm that will manufacture the new mystery vehicle. Sinclair Research works with Daka as a design and development operation.
It's very different from the heady days of the 1980s when his firm had a £130m turnover and manufactured computers - an operation he eventually sold off to Amstrad.
'Sinclair Research is tiny now,' he said. 'We work with Daka, which employs 1,000 people. The firm produces a vast range of products that we are not involved with. We have a shareholding with them and they have a sharehold with us, three per cent in both cases. I'm on the board of directors. We set up a laboratory for them near Croydon and we basically develop products. We do it on a royalty basis.'
There are two products they have collaborated on so far. One is a Sinclair Research-initiated motor, which is the wheelchair drive. Sinclair's firm developed that on its own. And then there is the Sea Scooter, the electrics for which Sinclair Research developed at Daka's request.
With all the technological advances that have been made since the C5 was introduced - as well as environmentally-friendly transport being uppermost in many people's minds - now seems the right time for Sir Clive Sinclair to launch an affordable mass-market electric vehicle that will really catch the public's imagination.