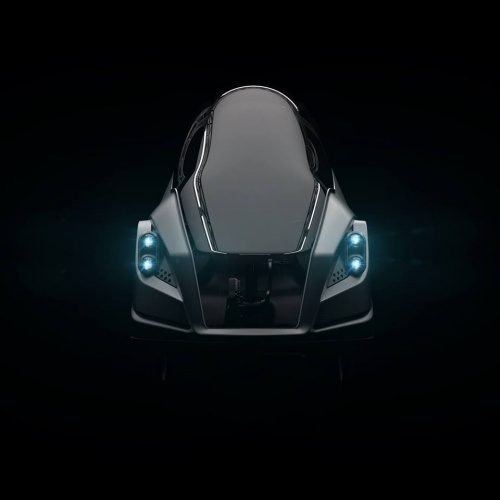 Known as the Iris e-Trike, Grant Sinclair's creation has a streamlined shape based on the aerodynamic helmets used in track cycling and skiing. It's constructed from a chromoly steel trike chassis inside a monocoque Quantum Foam EPP (expanded polypropylene) body. The road-legal vehicle is equipped with four LED headlights, a single rear LED brake light, and indicator signal lights.
A 750+ watt mid-drive motor is capable of producing speeds in excess of 30mph, with the Iris also incorporating an eight-speed pedal bike gearing. A removable lithium-ion battery pack promises a range up to 50km on a one-hour charge. Total vehicle weight including battery and charger is 55kg. A 50 litre lockable rear compartment could be used by paramedics to carry medical equipment, or by couriers to deliver food and other goods.
Several lessons from the C5 have been taken on board. The Iris has a hinged aviation acrylic canopy to protect the rider from the elements, something its predecessor did not offer. At 128cm, the vehicle's ride height is also considerably greater than that of the C5, providing better visibility to both rider and other road users.
"When the original product was launched, my uncle's product, there wasn't the infrastructure of cycle networks that there is in this day and age" Grant Sinclair told the BBC. "Now you have bike lanes in most major cities. E-bikes are selling very well, and I think the market is right for an e-bike which is enclosed, so you can ride it in the winter and keep dry."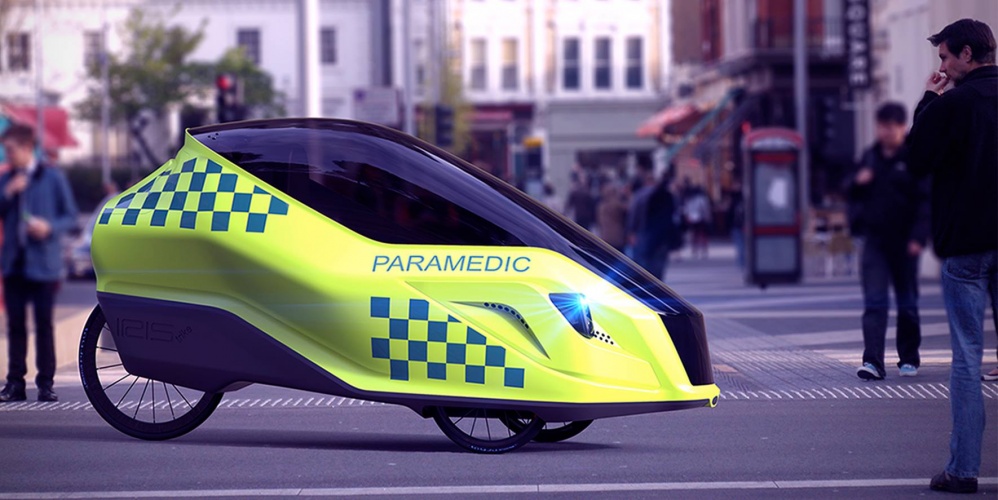 A combination of vents and charcoal filters deliver a fresh supply of air to the cabin, which also features a smartphone dock that can link to a rear camera and give GPS support and music playback. Speed, distance, battery charge and power mode are displayed on a backlit LCD screen.
According to its website, the Iris is set to cost £3,499. It can be reserved now for £99, with delivery slated to commence in the last quarter of 2017.
More on the latest automotive engineering, technology and business news and features.