Jason Ford
News Editor
Autonomous ships and aircraft come under discussion in events this week
Over 90 per cent of world trade takes place via the oceans and, like all industries, shipping is not invulnerable to legislative or bottom line issues making an impact on costs.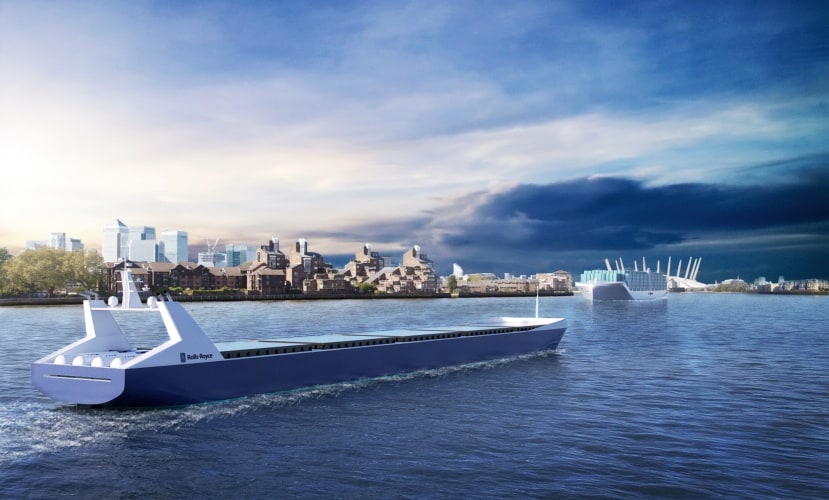 Stricter emissions standards and the cost of labour have led a number of engineers to investigate the possibility of autonomous ships, notably at Rolls-Royce which is leading the €6.6m Advanced Autonomous Waterborne Applications Initiative.
The project is funded by Tekes, Finland's funding agency for innovation, and runs to the end of 2017.
According to Rolls-Royce, the project has brought together universities, ship designers, equipment manufacturers, and classification societies to "explore the economic, social, legal, regulatory and technological factors which need to be addressed to make autonomous ships a reality."
In August 2015 Oscar Levander, vice-president of innovation, energy & technology, Rolls-Royce Marine spoke to The Engineer about the project, which can be found at this address: https://www.theengineer.co.uk/the-tide-is-turning/
Levander is also speaking at this week's Smart Ships Conference, which is taking place over two days at the HQ of the Royal Institution of Naval Architects (RINA) in London.
In 2015 Levander told The Engineer that progress towards an autonomous future for shipping will be incremental, with individual flag states taking the first steps before the International Maritime Organisation (IMO) develops international agreements.
At Smart Ships, Levander will discuss "the dawn of the ship intelligence era" in which ships are treated as "integrated parts of larger production or logistic chains with focus on total asset utilisation and profit optimization." He will, of course, discuss autonomous shipping during his talk and is scheduled to be preceded in this line of discussion by James Fanshawe CBE of MASRWG UK, Volker Bertram of DNV GL, and Ben Cuckson of Lloyd's Register.
More details about Smart Ships Conference can be found at this address: http://www.rina.org.uk/Smart_Ships.html
No pun intended but the rise of the drone hasn't gone unnoticed in the pages of The Engineer, most recently with the deployment of an unmanned system on the Fossil Finder project in Kenya.
Prior to that, The Engineer took an in-depth look at how budget airline easyjet is using drones to help inspect its fleet of aircraft and the technical challenges inherent in deploying machinery for such tasks.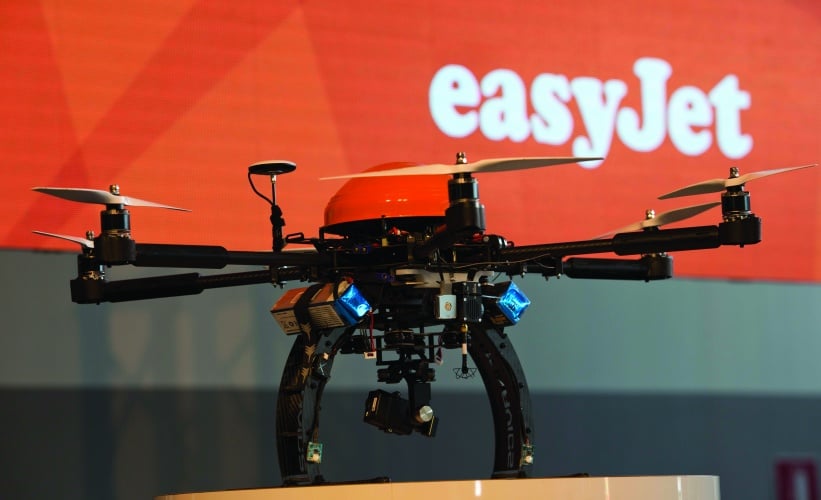 At SkyTech UAV Conference & Exhibition this week, delegates have the opportunity to learn about how the new breed of airborne platform can any industry in need of aerial inspections to help do their jobs better.
For the easyJet inspection trial, Blue Bear and Createc's RISER quadcopter was used in conjunction with a T-Series tracking system from Vicon. Gavin Goudie, Blue Bear's operations director is scheduled to talk on Day 2 about how inspections for anomalies such as lightning strikes and general wear and tear can be done quickly without risk to the asset being inspected.
Full details of SkyTech (January 27 & 28 Business Design Centre, London, N1 0QH) can be found at this address: http://www.skytechevent.com/