The winner of this year's Manufacturing Technology award  - Sit Ski - was the eye-catching result of a concerted effort to drive collaboration across the UK's High Value Manufacturing catapult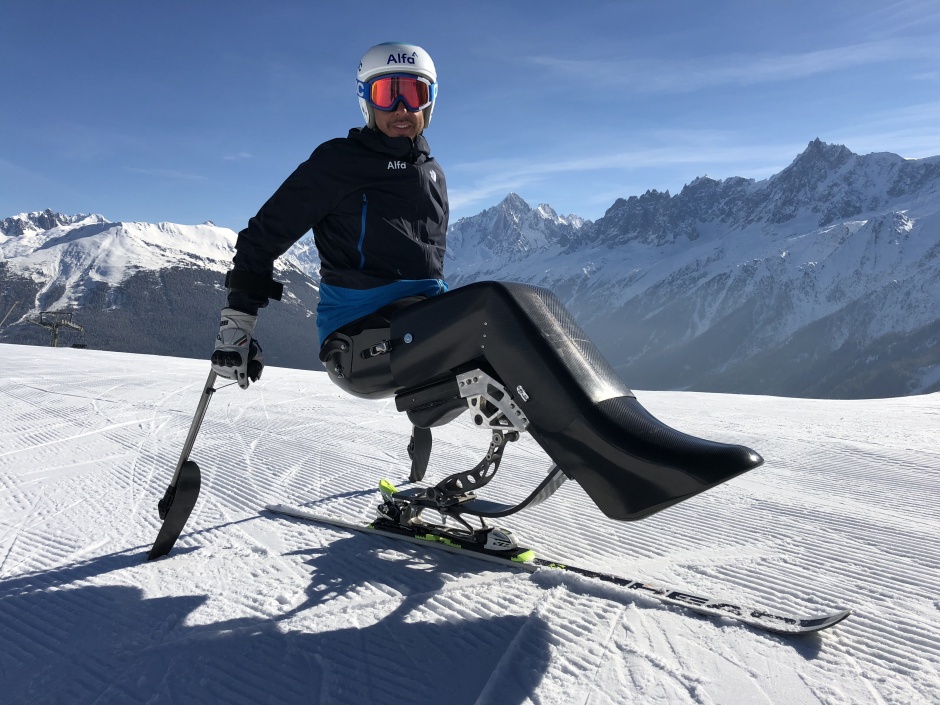 Collaborate To Innovate 2018
Category: Manufacturing Technology
Winner: Sit Ski
Partners: High Value Manufacturing Catapult (HVMC) with Manufacturing Technology Centre (MTC) Warwick Manufacturing Group (WMG) National Composites Centre (NCC) Advanced Manufacturing Research Centre (AMRC) Centre for Process Industries (CPI)
There are few more collaborative environments in UK engineering than the seven facilities that make up the government's High Value Manufacturing (HVM) Catapult: centres of excellence that bring together businesses and research groups to drive forward a host of different technologies.
But despite the rich culture of knowledge sharing within these facilities, collaboration between the catapult's component parts - many of which existed before its formation - has not always come naturally, partly due to the commercially sensitive nature of much of the work they're involved in.
The winner of C2I 2018's manufacturing technology category – a project to develop a so-called Sit Ski system for disabled alpine skiers – is the eye-catching result of an effort to address this and to showcase some of the HVM Catapult's key areas expertise.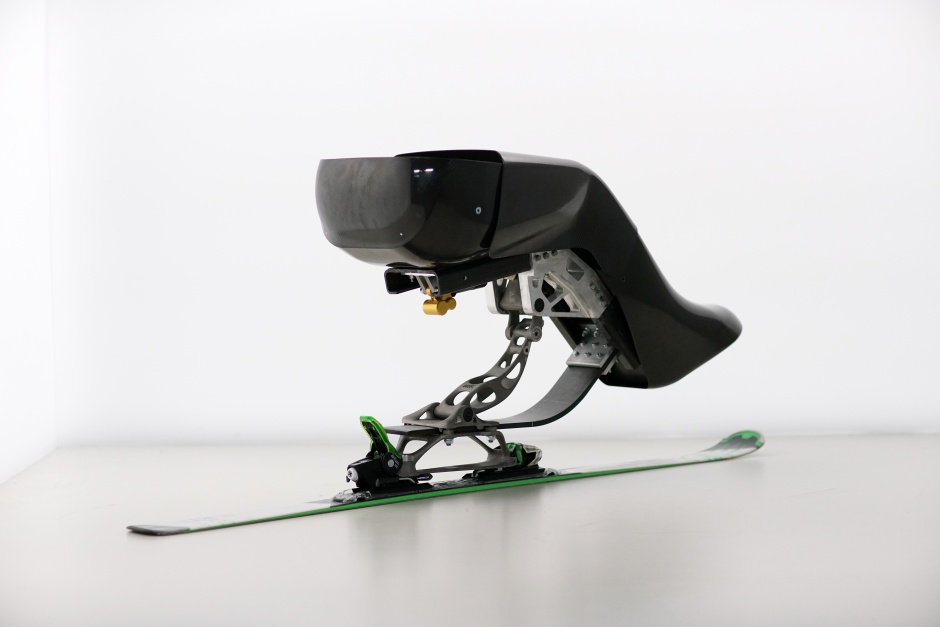 The project was instigated by Mark Ireland, an engineer with the Manufacturing Technology Centre (MTC) – which is part of the HVM catapult – who began by asking 140 senior engineers from across the HVM Catapult to identify key technical capabilities. "I did a survey asking what capabilities they had, and had developed on commercial projects that for IP reasons they weren't allowed to talk about," he explained.  "These people are itching to tell everyone about their latest bit of additive manufacturing or new composite material but because they've done it on a commercial project they're not allowed to."
The key areas of expertise flagged up by this exercise (data-acquisition and analytics, light-weighting, design, digital technology, digital twinning, simulation, composites and additive manufacturing) led the team to start thinking about a sports-related project. It considered a number of different disciplines, but a chance encounter on a skiing holiday with para-alpine skiers determined the ultimate course of the project. Intrigued by the Sit Ski devices that these athletes were using to hurtle down the slopes, Ireland immediately felt that he'd found the perfect application. "When you look at all the technology we play with in terms of automotive, aerospace, nuclear and pharmaceutical I knew that we could make a step change in terms of the technology on the Sit Ski," he said.
A cross-centre team was put together incorporating these capabilities and the group made contact with the UK's leading Para-Alpine skiers: Anna Turney, who represented Great Britain at the 2010 and 2014 Winter Paralympic Games, Ben Sneesby and up-and-coming athlete Scott Hillier.
The first challenge was to develop a scientific and technical understanding of a sport that has hitherto been something of a black art. "They could tell us what coaches had said, what felt right and what didn't," explained Ireland, "but they couldn't really tell us what good was."
To address this the team developed a telemetry system based on low-cost sensors that could capture data from the athletes and shed some light on what was actually happening. The resulting system, which was built for around a third of the cost of conventional instrumentation, used absolute orientation sensors to measure accelerations and lean angles from the ski, the chair and the rider whilst linear resisters were used to measure suspension deflections. Meanwhile, pressure sensitive films were used to measure weight transfer.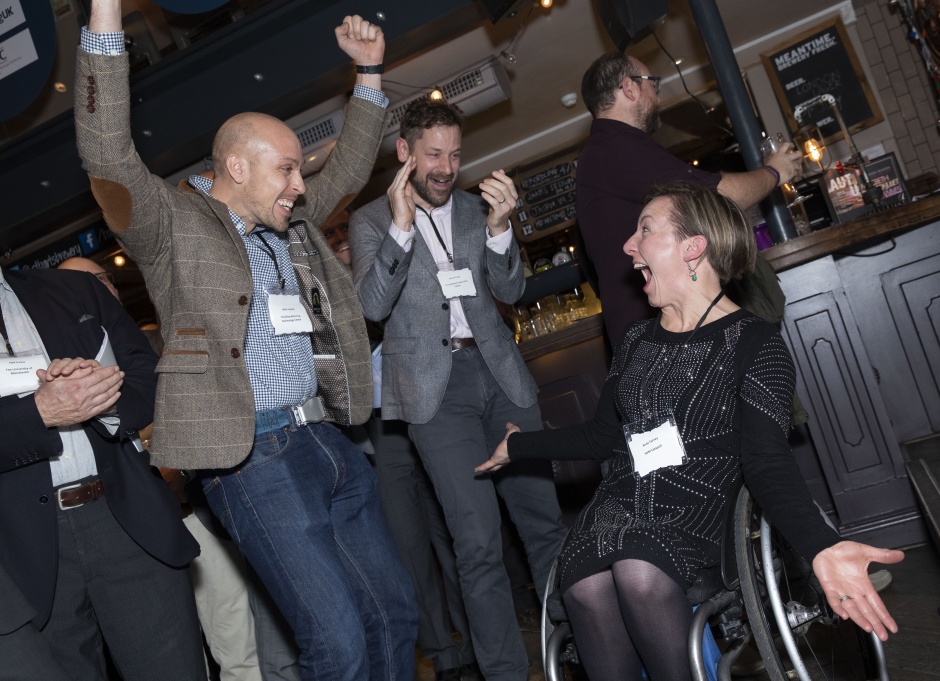 It was, said Ireland, an exciting time. Particularly for a group of athletes who had never enjoyed the attention and focus given to some of the more high-profile winter Olympic events. "We were sitting at the bottom of the hill and looking at all these graphs showing lean angle, suspension angle, body weight position – they'd never had this data before."
All the data was streamed via WiFi to a laptop for remote monitoring and was then used to create a digital twin, in which the athlete's weight and body dimensions were used to create a parametric model enabling analysis on structural performance.
One particularly innovative aspect of the design which resulted from this was a composite spring, or "flexure", that attaches the seat to the ski and provides shock-absorption. This was modelled to give the correct spring characteristics allowing a virtual design of a Sit Ski rig for any athlete. And when manufactured, the flexure performed exactly as the model predicted. "Normally with something like that… it takes a few iterations to get it right," explained Ireland. "We came up with a mathematical model of how that spring worked, applied the data that we'd got from the mobile phone sensors and made the first one right first time."
Another area of innovation was the use of topology optimisation and additive manufacturing for a number of the suspension components. Topology optimisation allows a design to be mathematically analysed and optimised for load conditions, removing material where it doesn't perform a function. The result is very organic shapes which are ideally suited to Additive Manufacturing (3D printing), where complexity comes for free and batch sizes of one can be achieved. The Sit Ski foot, push rod and rocker system were all manufactured in this way saving about 50% on the weight of a conventional design and manufacture approach.
The project drew heavily on expertise from across the HVM Catapult. Warwick Manufacturing Group used analysis approaches developed for the automotive industry to ensure that the team clearly established the needs of the athletes. The Advanced Manufacturing Research Centre (AMRC) supported through its structure concept design approaches in order to ensure that the team responded to the athlete's needs and established a concept with "out of the box" thinking. The Manufacturing Technology Centre designed and built the low-cost instrumentation system whilst the Centre for Process Industries developed the specification and integration of the pressure sensitive films, needed for measuring weight transfer of the athletes. The National Composites Centre supported with the detailed design integration of component, whilst the design and manufacture was carried out across the network.
Clearly, the technical expertise lavished on Britain's Para-alpine skiers has been a welcome boon for the sport and the team is continuing to support Scott Hillier in his goal to qualify for the Beijing 2022 Olympics. But beyond this, Ireland believes the project has achieved its wider goal of fostering a culture of collaboration and improving knowledge of some key areas of UK manufacturing expertise. "Collaboration is quite hard to measure," he said, "but our engineers now know who to speak to at these other centres, so it's resulted in us doing more projects across the network and rather than people reinventing things they know who to go and talk to."
It's also had a number of tangible commercial spin-offs. The low-cost telemetry package has been used by Rolls Royce to help simplify the supply chain by measuring forces components were subjected to during transportation whilst Airbus has been exploring the use of composite springs in aircraft undercarriage.
The project has also highlighted some important wider lessons for industry, said Ireland. The tangible nature of the effort kept everyone involved and enthusiastic and illustrated that value of ensuring that all members of a team have a clear idea of the ultimate goal. Another lesson was the value of listening and understanding customers. "Engineers tend to come up with technical solutions, but these athletes aren't that bothered about technical solutions, they're bothered about something that's comfortable, and that makes them feel confident. It was about really listening to them and understanding how you convert making a person feel confident into a technical engineering requirement."
The Manufacturing technology category was sponsored by Yamazaki Mazak 
The Headline sponsor for C2I2018 is Frazer-Nash Consultancy
The runners up
NNUMAN (New Nuclear Manufacturing)
Manchester University with Nuclear AMRC, Rolls Royce, Framatome (formerly Areva) the National Nuclear Laboratory and others.
A collaborative effort to develop UK nuclear manufacturing expertise
Carbon Aluminium Automotive Hybrid Structure (CAAHS)
Gordon Murray Design with Constellium, Brunel University, Innoval Technology and Bentley Motors. 
Ongoing project looking at the development of an aluminium version of Gordan Murray Design's iSTREAM technology
OPTIMISED
Laing O'Rourke with Alstom, University of Nottingham, Dassault Systemes and others.
The development of 3 separate industry 4.0 demonstrators.