In only a few weeks' time, this year's graduates-to-be will have completed their finals and their thoughts will be turning to their vital first job. Some will already have offers; others will be redoubling their search. So how has the credit crunch and the recession affected prospects for engineering graduates?
One result is that a perceived drain of engineers to alternative careers in financial services in the City may have slowed.
Paul Jackson, chief executive of Engineering UK, said: 'In 2006 or 2007, before the big slump, only a shade more than three per cent went into financial services, the vast majority of engineering graduates, at least two-thirds, do go into a relevant occupation.'
A bigger issue at the moment is the fact that it's taking many engineering graduates more than five years to find their first job, he added, but this should be kept in perspective. 'Graduates with degrees in broad subjects such as the humanities have a broader range of jobs to go into. A history graduate doesn't generally expect to become a historian. But most people who take engineering degrees want to do a job in engineering.'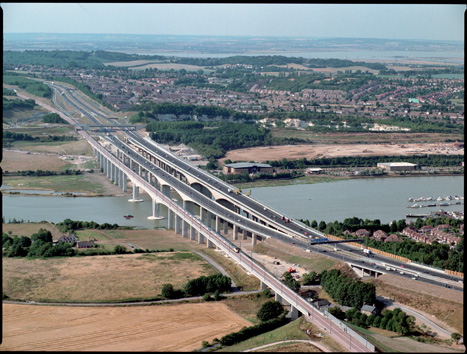 Moreover, a recent Engineering Council survey of registered engineering jobs found unemployment remained very low, at less than two per cent. And, according to the Association of Graduate Recruiters, of the top-10 salaries for graduates, chemical engineering comes third, with four engineering roles in the top 10.
Jackson believes the government's ambitious carbon reduction targets will have a particularly pronounced impact on engineering opportunities. 'The government has set pretty bold carbon reduction targets for the country, investment to meet them will be significant and it will require a very wide range of engineering skills.'
'For graduates looking for jobs,' he added, 'it's important to realise that the old barriers between disciplines have broken down. I was talking to Jaguar Land Rover recently and they told me that many of their issues are around systems engineering.' In other words, in complex areas such as automotive design, it's no longer enough just to design an excellent gearbox or engine, although that is still important: the software that allows the different systems to communicate is equally important.
"Humanities graduates have a broader range of jobs but engineering graduates mostly want an engineering job"
Jackson also predicts opportunities in the UK's aerospace and rail industries, where the average age of the workforce is higher than in other sectors and there will soon be a pressing need to refresh the skills base.
Indeed, rail skills will be in demand as projects such as Crossrail and ultimately the proposed High Speed 2 line to the West Midlands go forward, and they will require a broad range of skills, including civil engineering, mechanical and electrical, signalling and systems engineering.
Although construction has suffered recently, Jackson stressed this is cyclical in nature: there remains a need for new schools and hospitals, and the sector can be expected to bounce back in the future.
Given the level of global competition this can't be guaranteed, but the potential is there if the industry continues to recruit and use the best talent.
Employer focus IP opportunities
Graduates could combine technical knowledge with an interest in the lawNot all engineering opportunities are in obvious sectors.
For instance, patent and trademark company D Young & Co is on the look-out for physics or engineering graduates interested in training to become patent attorneys.
The firm, which has one of the largest patent teams in Europe, is currently recruiting for two trainee attorneys to join its Southampton-based electronics, engineering and IT group.
According to the firm, a career as a patent attorney will enable graduates to combine technical and scientific know-how with an interest in law.
Operating at the interface between technology, law and commerce, the role of a patent attorney is incredibly diverse and calls for strong written and verbal communication skills, an interest in and understanding of technology, and a methodical and analytical scientific approach.
Typical activities include drafting technical descriptions of inventions, reviewing technical literature and preparing written arguments to support a patent application.