As the new academic year begins, final-year undergraduates' thoughts will be turning to applying for that vital first job. Companies, meanwhile, are embarking on the process of turning this year's intake of fresh graduates into productive employees and team members.
Graduate development schemes are the mechanism by which forward-looking employers seek to do this. Senior managers of such firms describe the importance of their schemes in vivid terms: 'The scheme is recognised at all levels as absolutely key to delivering on our business plans', said one. Another said: 'Our functional heads describe the graduate stream as our lifeblood.'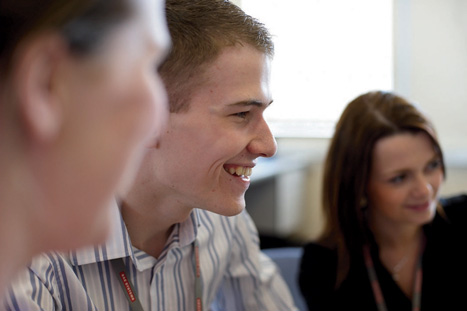 Typically, schemes open to applications in September or October. An online application form, perhaps with online tests, is the start of a process of filtering, which culminates in an assessment centre and, for successful candidates, a date the following September on a graduate induction course.
Assessment centres can start as early as November: BAE Systems, for example, likes to get many job offers out before Christmas so candidates can concentrate on their studies, and aims to close its recruitment by around Easter. Meanwhile Rolls-Royce is moving towards a more 'rolling' approach to recruitment with two intakes, one in September and one in March.
Generally, schemes combine on-the-job experience, formal training in specialist areas, workshops and projects designed to develop teamwork skills, and a strong element of mentoring and progress review. Graduates will usually undertake a number of placements in their first 18 months to two years in different areas of the business.
National Grid, which manages and maintains the UK's electricity and gas supply infrastructure, expects to take around 50 graduates this year, having doubled its requirement two years ago in response to a 'massive change in the energy landscape', as Sharon Goymer, the company's resourcing manager for development programmes put it.
"Engineers will get experience of the whole life cycle, from design to manufacture"

RICHARD HAMER, BAE SYSTEMS
Without a consumer brand or tangible physical products, National Grid has to work especially hard to make undergraduates aware of the range of opportunities it offers, especially for engineers. Around half its graduate intake comes from students who are already engaged with the company - either through sponsorship via the Year in Industry or the IET Power Academy, or industrial placements or internships. These students can come to an early assessment centre in September with the prospect of a job offer before their final year has started.
Graduates are 'tagged' to a business, such as transmission, distribution, or construction. They undertake three six-month placements, the first and third of which will be in the tagged business and the second in a different one, to give a broader perspective. They may have a clear idea from the start of the area they want to work in at the end of the 18 months, or this may become clearer as they progress.
Although most engineers will follow the technical programme, which is accredited by the IMechE, the IET and the Institute of Gas Engineers and Managers, they may also follow the commercial programme, which is designed to prepare candidates for a management role.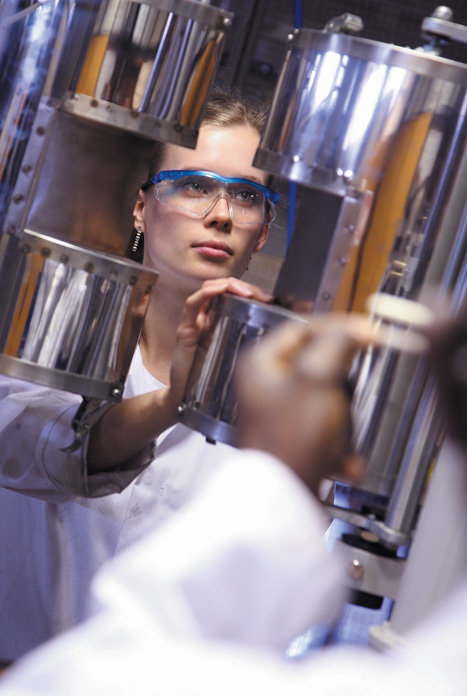 Rolls-Royce expects to recruit almost 250 graduates this year to its Professional Excellence programme, of whom more than 110 will be engineers. It seeks people in areas such as aerothermal fluid mechanics, component and systems design, controls and instrumentation, materials and mechanical integrity/stress. Although places are heavily oversubscribed, the company's head of development services Graham Schuhmacher says manufacturing engineers remain in short supply. Graduates are supported in reaching chartered status and the expectation is that they will become leading experts in their field.
Recruits undertake four to six rotations of around three months each. Each graduate has a development plan and is advised and supported by a development counsellor.
Rolls-Royce's scheme has a strong community-related element. On the second day of the induction course the graduate intake carries out a community project together - this year a 220-strong contingent carried out repairs and improvements on the Drum Hill campsite, a site used by schools, youth groups and the Scouting movement near Rolls-Royce's Derby HQ. As they progress they are encouraged to maintain links with the community, for example through schools visits.
BAE Systems expects to recruit around 100 to its Graduate Development Framework this year, with around half being engineers. Systems and software engineers will dominate the engineering intake but there will be a number in niche specialisms such as naval architecture. Candidates apply to a business unit, such as military air, surface ships or submarines, and undertake four placements of six months, three in their own business unit and one outside it.
Students can come to an early assessment, with the prospect of a job offer before their final year has even started
Alongside their established technically-oriented graduate schemes both BAE Systems and Rolls-Royce have in recent years added parallel programmes that aim to identify and develop future business leaders and managers.
BAE System's Sigma Leadership Programme has been running for around 10 years and takes 15-20 annually. Some are recruited directly but many transfer from the Graduate Development Framework, usually in the second year. 'Experience tells us that's a safer bet,' said education director Richard Hamer. 'It's also an incentive to do well on the graduate scheme.'
The Sigma programme lasts three years with placements of six months or longer, providing 'accelerated opportunities' with more challenging work. While graduates on the mainstream framework are attached to one business unit, the Sigma programme is corporate with recruits working across the business. 'Engineers will get experience of the whole life cycle, from conception and design through to manufacture, so they get a holistic view,' said Hamer.

Rolls-Royce's Leadership Scheme was set up in 2005 and will take just under 100 graduates globally this year. Candidates apply to the programme in the same way as to the Professional Excellence in areas such as engineering, manufacturing leadership and supply chain planning and control.
They undertake three rotations in different businesses over 18 months, at least one overseas, to get 'a really broad sense of the business', said Schuhmacher. After this time they undergo a 'gated review' to decide whether they should continue to part two, in which case they undertake two 'substantive posts' for 18 months to two years each. At the end, or even in the second part-two posting, they can expect to be put into a role at the first level of the company's management structure. Beyond this they can expect to be on a fast-track to its most senior roles.
The first cohort is just coming out of the five-year programme: 'All the evidence suggests it's been really successful,' said Schuhmacher. 'The programme gives people the opportunity to really take off.'