Consulting engineers are hoping the UK market is about to emerge from a period in the doldrums, after the sector was hit by the economic crisis.
After two flat years, Association for Consultancy and Engineering chief executive Nelson Ogunshakin believes that there are a number of signs of impending improvement. Notably, the National Infrastructure Plan announced by George Osborne last autumn is helping to restore confidence by providing a strategic framework of infrastructure projects the government considers critical over the next 20 years. 'The challenge is how quickly can we unpack the National Infrastructure Plan, and will the finance be available to make those projects viable?' Ogunshakin said.
Consulting engineers range in size from small specialist firms to multinational organisations. The larger companies carry out work across a wide spectrum of enginee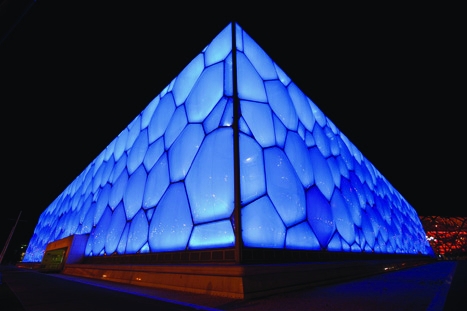 ring disciplines.
Atkins, the largest UK engineering consultant, is perhaps the foremost example, with activities ranging from acting as engineering designer for the 2012 Olympic Park, to operating and maintaining 24,000km of UK highways.
Atkins UK HR director Sue Cooper said: 'There's quite a lot of cross-fertilisation between sectors.' For example, with more work on the way in the energy sector there are opportunities for engineers working in other sectors to transfer.
The company takes on around 250 graduates each year, and expects to take nearly 300 this year. Cooper said: 'We have a recruitment charter that says that if anyone wants to move around they have the freedom to do that very comfortably.'
The same can also apply to changing to a different area of engineering. 'The main engineering discipline we employ is civil engineers. A civil engineer, even if they've been in a certain sector for seven or eight years, can move to another sector because the basic training is there ― they may just have a slightly slower start.'
However, she added: 'Where you have to be careful is that we're selling the time of our people to the client. If someone has a huge learning curve, when they reach a certain seniority it can be more difficult.'
With more work on the way in the energy sector there are opportunities for engineers in other sectors to transfer
A more formal process is in operation in the nuclear sector, where Atkins has set up a nuclear academy with Lancaster University ― offering a range of courses on nuclear safety, for which Atkins staff helped devise the course content. Additionally, the company will launch an MSc in rail integrated design management with University College London this autumn.
Arup is another large consultant with a wide portfolio of skills. It has three practices: building, infrastructure and consulting. Within consulting, the Advanced Technology and Research (AT+R) practice offers fertile ground for gaining a range of experiences. Peter Young, leader of the AT+R practice, said: 'We offer high-value services to internal and external clients. These often involve significant numerical analysis or first principle analysis, going beyond codes and using computational fluid dynamics, finite element analysis or wind tunnel testing.'
The practice mainly recruits graduates, although there is some movement between the practice and the rest of the firm. Young said: 'We look for strong analytical and problem-solving skills, an understanding of the principle of engineering mechanics, and a problem-solving instinct.'
Graduates may have degrees in engineering design, or mechanical, structural, civil or aeronautical engineering, and generally go on to become chartered members of the IMechE, ICE or Chartered Institution of Building Services Engineering.
In their early training they spend at least six months in the building or infrastructure divisions to gain an understanding of the pressures of projects. Within AT+R, recent graduates have worked on projects such as crashworthiness analysis for a sports saloon; the analysis of floating track slabs for Crossrail; and designing a yacht.
Specialisation at an early stage of a graduate's career is actively discouraged. 'We believe our best work is done when we transfer technology from one field of application to another,' said Young. 'My view is that you can specialise at any stage in your career, but it's difficult to unspecialise. The best people can remain generalists forever, but still provide specialist advice in many different contexts.'