Changing security threats and global instability has increased the need for skilled engineers in the defence industry. 
Donald Trump vowed during his campaign that he would make the US military so big and powerful that "nobody – absolutely nobody – is going to mess with us". The shares of global defence companies, including major players in the UK, rallied at his claim. But despite promises to increase military spending, Trump's unique form of diplomacy has created a volatile landscape for defence companies around the world.
This instability, alongside rapidly changing security threats, has forced firms to innovate and respond to shifting demands faster than ever. British companies are leaders at doing this, and the figures prove it. The UK has the third-largest defence budget globally, which increased for the first time in six years last year to £35.1bn. Overall, the sector employs 142,000 people in the UK and supports a further 111,000 people indirectly. It has seen a 29 per cent growth in productivity, compared to the 2 per cent seen by the overall UK economy.
Major contract wins have increased opportunities across the country. In April 2017, weapons manufacturer MBDA was awarded three contracts worth more than £500m. These contracts will create Meteor air-to-air missiles for Britain's F-35 stealth fighters; provide maintenance of the Royal Navy's the Sea Viper weapon; and produce more CAMM defence missiles, which are manufactured at MBDA's sites in Bolton, Stevenage and Henlow.  Together, the deals will sustain
more than 130 jobs in the UK.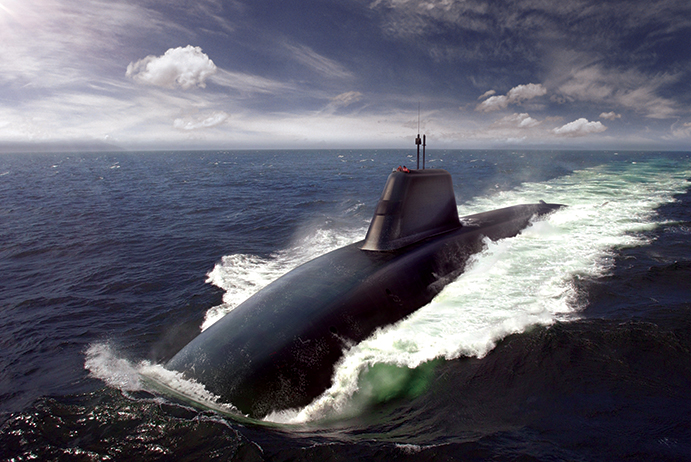 In the same month, a £330m defence contract was awarded to a General Dynamics in Oakdale, Caerphilly, to create a next-generation communications system for the Ministry of Defence. The platform will be used on a new fleet of Ajax armoured vehicles that are being assembled and tested in Merthyr Tydfil. In total, the contract is expected to create 125 new jobs. The firm is currently offering engineering technician apprenticeships in Oakdale and manufacturing and mechanical apprenticeships in Merthyr Tydfil.
To continue to win contracts in such a volatile landscape, the UK must invest in the right skills to deliver the technologies needed. According to industry group ADS, areas such as cyber security, research and development (R&D), and design and engineering, are all key employment priorities across the defence industry.
The challenge of cyber security
Cyber security is a particularly challenging area where engineers are highly sought after. A new wave of technologies and an increase in cyber-based attacks are forcing the defence industry to adapt. As a result, advancing technology in defence has become as much about improving communication and information protection as it has about enhancing traditional defence equipment. This demand has seen the development of new long-range surveillance systems, advanced targeting systems and smarter weapons technology.
"Away from combat theatre, intelligence and data is a key commodity both in defence and attack; intel interception and data protection are two examples of cyber technology, which is a large influence on the sector," said Tim Carling, director of engineering technology at recruitment firm Matchtech. "We're seeing an increasing demand for personnel in the converging skill space between traditional engineering and IT.
"The demand continues to be for electronics, software, systems and safety engineers. Increasingly, software is becoming less embedded and more application-based, presenting a challenge for the defence sector given the safety-critical nature of the environment. The advances aren't creating new skills but instead evolving blends of experience…Those engineers with a blend of traditional software engineering skills and higher-level development experience will be particularly well placed to find opportunities in the defence sector."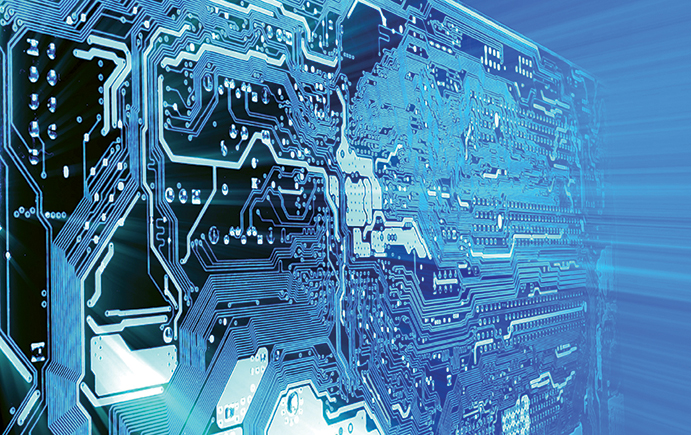 Over the next 10 years the equipment procurement plan commits the UK to spending £82bn on buying new ships, submarines, vehicles and complex weapon systems, with a further £92bn earmarked for the equipment support plan. Around £19bn of the equipment plan is being spent on surface warships, including Queen Elizabeth-class aircraft carriers, the Type 26 frigate, new Tide-class fleet tankers and offshore patrol vessels. This will require more traditional skills that can be transferred from parallel industries such as civil aerospace, environment and the IT industry.
Opportunities are global. A large portion of customers in the UK defence industry are international, and that is set to continue post-Brexit given the falling pound. And it's not just the larger firms where opportunities are ripe. The focus on innovative technology is providing a chance for smaller companies to provide a military edge to governments. This means engineers in SMEs may have more opportunity to innovate. In February, the Ministry of Defence announced the formation of a defence innovation advisory panel, which is backed by an £800m innovation fund.
Production and assembly
Over half of all UK defence apprenticeships and trainees are currently within production and assembly functions, according to ADS. A large number of apprenticeships and trainees work within design and engineering and research and development, which reflects the sector's focus on innovation. The industry also provides rewarding high-skill, high-value careers – the average salary in the UK defence industry is £39,000, which is 44 per cent more than the national average (approximately £27,000).
"The UK defence industry provides the skills, capabilities and innovation required to sustain our national security in the face of fast-evolving threats," said Paul Everitt, chief executive of trade group ADS. "It will be involved in some of the most interesting, exciting and intellectually demanding programmes and projects. The defence industry provides long-term, high-value jobs where apprenticeships are encouraged and apprentices rewarded with real career progression. This is a great time to be joining the industry and the range of opportunities has never been greater.
"Whether it is designing and building nuclear submarines, supporting the development of new air capabilities or strengthening our cyber defences, there are rewarding careers available to all."
Click here for engineering jobs.