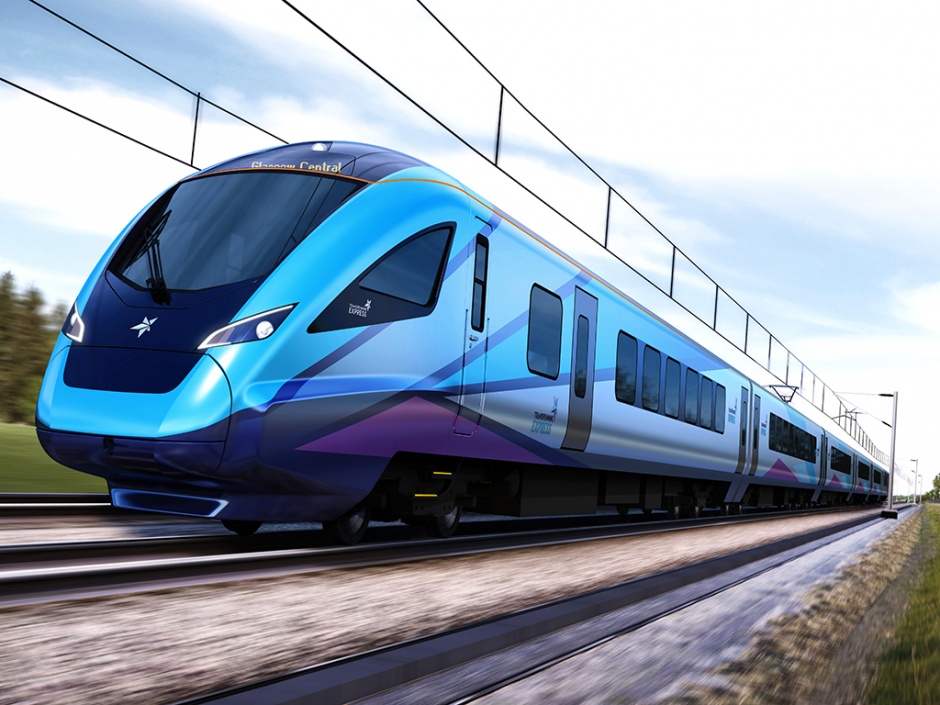 Spanish train maker CAF's announcement in July of its intention to build a train manufacturing plant in South Wales set the seal on a dramatic renaissance in UK train building. CAF follows in the footsteps of Japan's Hitachi, whose Newton Aycliffe plant opened in 2015 and is now turning out Intercity Express trains for the Great Western and East Coast main lines.
This activity follows a period in which the UK's manufacturing capability had appeared to be in decline. In 2005, the closure of Alstom's Washwood Heath plant near Birmingham after it completed the order for Pendolinos for Virgin Trains' West Coast franchise left Bombardier Transportation's Derby plant as the UK's sole train manufacturing site. When Siemens beat Bombardier to the contract for Thameslink trains in 2011, the future of the Derby plant seemed in doubt. Now it is turning out Aventra trains for Crossrail and a number of other clients.
And CAF's announcement came two weeks after the official opening of Alstom's new train maintenance and technology centre in Widnes, which the company says could be extended to manufacture trains in the future if it wins a significant order.
But what lies behind this renaissance, and can it be sustained in the long term?
There has been a recent spate of UK train orders for fleet renewal linked to franchise re-lets, as well as three "megaprojects" – the Intercity Express Programme (IEP), Thameslink and Crossrail fleets. In all, over 6,000 carriages are on order for franchises in England and Wales, Scotland and for TfL, with more to come. And in the next 18 months, the rolling stock contracts for HS2 and London Underground's Deep Tube Upgrade programme (for the Bakerloo, Central and Piccadilly Lines) will be let.
CAF's decision to site manufacturing in the UK followed a number of successes linked to new franchises to supply electric and diesel multiple units for Northern, EMUs (electric multiple units) and coaches for TransPennine Express, and coaches for the Caledonian Sleeper service. CAF has also supplied trams to Edinburgh and the Midland Metro.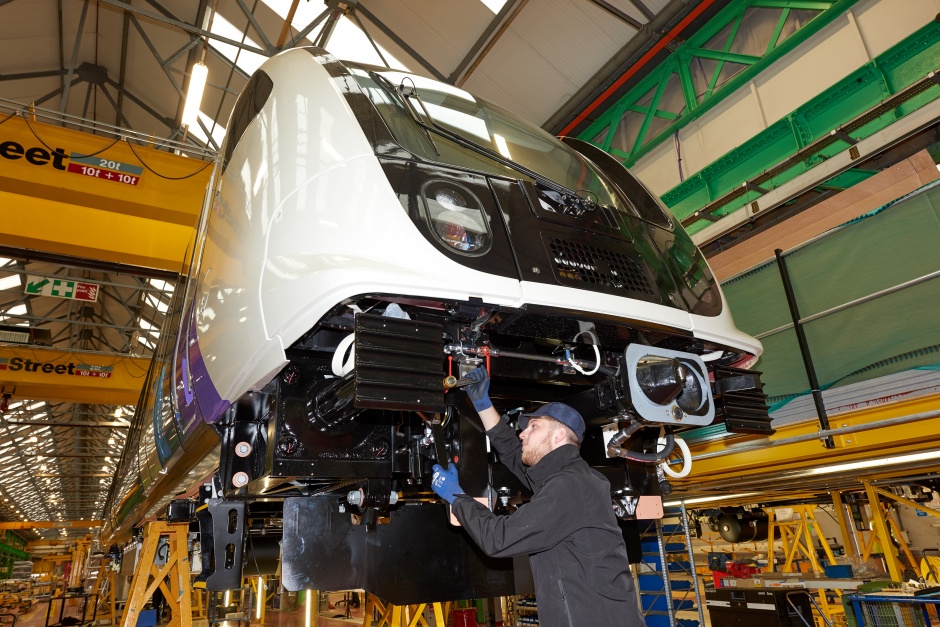 Its £30m factory will be located at the Celtic Business Park, on the site of the Llanwern steelworks. It will open in autumn next year with 200 employees, rising to 300 in 2019. It is being designed to allow a range of different train types to be built, from diesel and electric multiple units to trams and high speed trains.
CAF UK director Richard Garner said: "The factory will have the flexibility to allow us to respond to the demands of both existing and new customers by providing the most complete offering of any rolling stock provider operating in the UK. This facility will serve CAF's long-term aspirations to be a major player in the UK market for many years to come."
The company is targeting projects with Transport for London, including for London Underground and the Docklands Light Railway, as well as High Speed 2 and the Wales and Borders, West Midlands and South Eastern franchises.
For Hitachi, its interest in the UK market was awoken by the wave of train renewals in the first years of privatisation, when franchises were awarded on the basis of replacement of life-expired rolling stock. It set up a small bidding team in London and came close to winning the contract to supply rolling stock to Connex's Southeastern franchise.
Its first win was the Class 395 "Javelin" high speed trains to run domestic services to Kent via High Speed 1. "It was a great first project," said Hitachi Rail Europe sales director Nick Hughes. "It allowed Hitachi to demonstrate its technical expertise." The trains had to be capable of running at 100mph on third rail electrified track and at 140mph on HS1. Hitachi also set up a maintenance plant at Ashford. "A key part of our business model is to offer the highest level of maintenance," Hughes said. "We used the same business model to win the IEP contract." This put Hitachi in "the A-league" in the UK alongside Bombardier and Siemens, he argues. The £5.7bn contract includes 27½ years of maintenance, and Hitachi will build new, state of the art maintenance sites at Doncaster, Stoke Gifford (Bristol) and Maliphant (Swansea) as well as upgrading existing facilities at Bounds Green and North Pole in London, and Craigentinny (Edinburgh).
But, he added: "What IEP gave us was that opportunity to build a new manufacturing plant in the UK. We saw the gap because the Alstom facility had closed, so there was a mismatch between demand and supply in the UK market, and we felt that the UK could sustain additional manufacturing capacity." Hitachi invested £83m to build the Newton Aycliffe plant. Hughes continued: "It wasn't just about the factory, it was about setting up a supply chain in the north-east, and generating apprenticeships in the local area." So Hitachi is a co-sponsor of UTC South Durham, which opened in 2016 for 14-18 year olds, taking on 160 apprentices in electrical and mechanical engineering and other key skills each year.
Hughes said: "When we invest we take a long-term view, not just for five or ten years but 30-plus. That allows you to think about the supply chain, employment, and young people we want to train to be engineers in the factory in the future."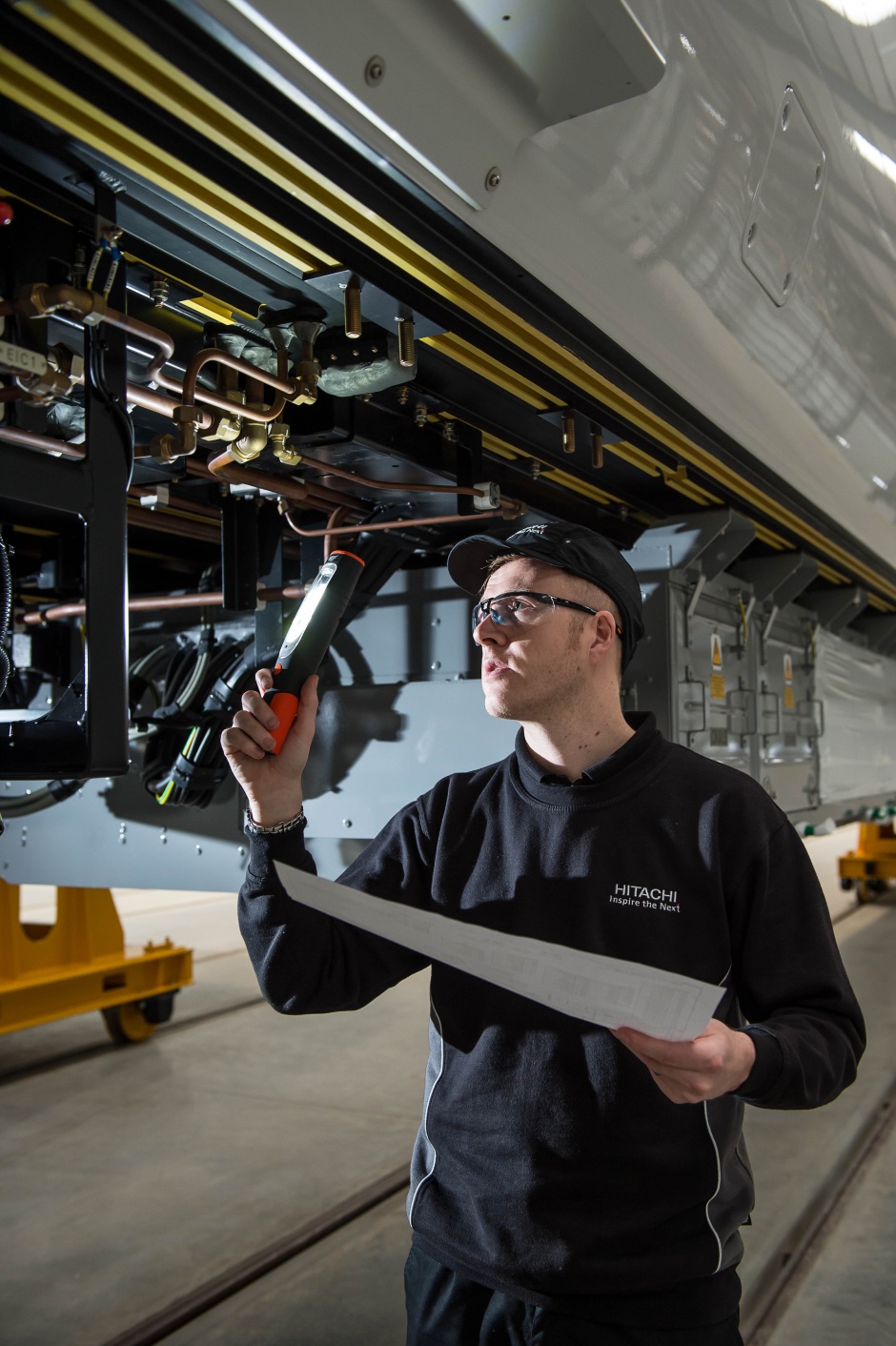 Currently the factory employs 1100 people and is running at full capacity building the IEP and AT300 trains for ScotRail (for which delivery starts at the end of the year) and TransPennine Express; production of trains for GWR's Devon and Cornwall route has been moved to Pistoia in Italy, where Hitachi acquired Ansaldo Breda from Finmeccanica.
Bombardier Transportation metros platform chief engineer Colin Scott said: "Rolling stock replacement in the current refranchising round has provided a lot of opportunities to win quite big contracts."
He added: "Even when we came off losing the Thameslink bid we knew the market was changing, going from bespoke products to a more platform-based approach. 20 years ago we would look at a specification for a train and bid on that basis. The real engineering work started when the contract was awarded. Increasingly over years we've been 'left-shifting' the programme – doing the development beforehand. To do that you need to understand the market."
Bombardier successfully used this approach for the Aventra, combined with a modular approach to design, "understanding the market and designing the building blocks to optimise the bid we put together, to de-risk the project. Do the risky stuff before the bid," he said.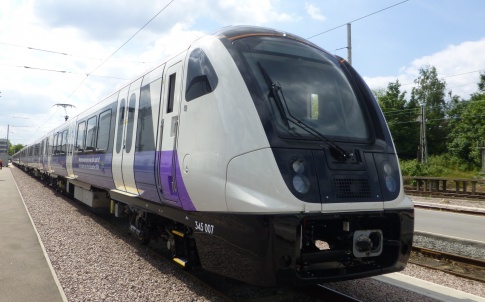 So far nearly 2,200 Aventra carriages have been ordered, for Crossrail (594 cars), LoTrain (for London Overground's West Anglia inner metro service – 180 cars), 655 carriages for East Anglia and 750 for the new South West Railway franchise, a bigger order even than Crossrail. The company has bids on the table for the coming West Midlands and Southeastern competitions, and the "building blocks" of Aventra are being used for commuter train bids in India, South America and Australia.
Alstom managing director for trains and modernisation Mike Hulme is optimistic about the prospects for the UK market. "HS2 and the Deep Tube upgrade are natural hunting grounds for Alstom, given its global portfolio," he said. GEC-Alsthom built the first TGV trains and its subsidiary Metro Cammell was a mainstay of Underground rolling stock. He added: "We've also got aspirations for hydrogen technology."
Of the company's new maintenance and technology centre, he said: "If you look at Widnes, we could manufacture new trains in future." The centre was built for a number of reasons, but crucially it was needed "to provide capability for servicing we didn't have in the UK." The depots Alstom uses currently are "mostly leased from London Underground and others", and this inhibits long-term investment.
"We needed a facility we could invest in and gain capability for the longer term," he said. "The concept emerged that if we could concentrate servicing activity coupled with training capability on a site, it then gave us the option to expand that site for the longer term, to provide rolling stock capability as well." A key requirement, however, was that the business case demonstrated the centre could be profitable on the basis of UK servicing activities alone.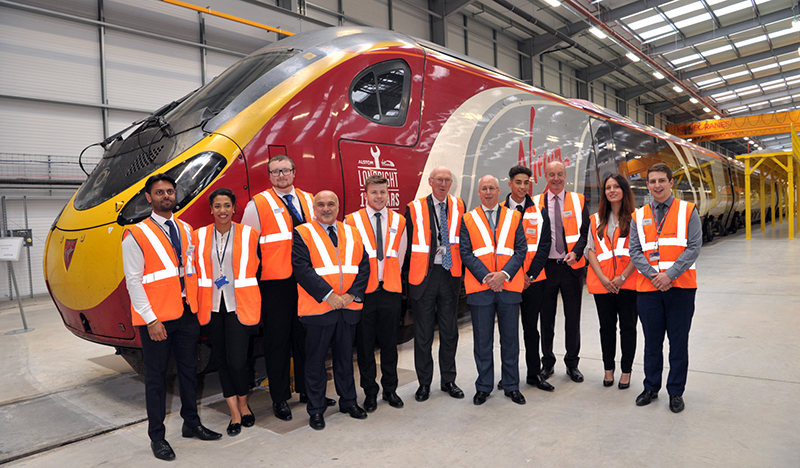 To allow a complete 11-car Pendolino to be accommodated for repainting or overhaul – to improve efficiency and reduce turnaround times through not having to split trains up – the site was designed "like a production line" with 280m long "roads". "So we could actually build there as well as just carrying out servicing," Hulme continued. "The configuration would be suitable for an eight-stage build in a production programme."
He added: "We couldn't build [a project on the scale of] the Deep Tube trains without extending," but with the centre operational, "the difficult part" – getting planning consent, providing road and rail access and signalling and linking up utilities – has been done, so only a relatively straightforward construction project would be needed.
Can the UK market sustain this growth in capacity? Hitachi's Nick Hughes said the UK market has "exploded" in recent years. Following the "big three" of the IEP, Thameslink and Crossrail, the DfT set about improving the fleet in the latest round of franchise awards, creating "a second bow wave of new rolling stock".
Twenty years of sustained growth in passenger numbers has attracted new financiers into the market alongside the original three rolling stock companies. These new entrants, including Rock Rail and Macquarie, do not have existing fleets. When making a franchise bid operators want at least to upgrade the existing fleet. "But we've got seven manufacturers now competing, so new train prices are quite low, coupled with new financing rates from new financiers, and you get a very competitively priced new train. This is what's created this second wave of investment," said Hughes.
But he cautions: "The current refranchising round will come to an end in around 18 months." By then, around 60-70 per cent of the fleet will have been replaced since privatisation. When the next wave of refranchising starts, "I think the level of investment will potentially be different. We could see oversupply, if too many new plants spring up."
Nevertheless, the two big projects for the Deep Tube (for which Hitachi and Bombardier are bidding jointly) and HS2 will be "once in a generation programmes" which the main players will be in contention for.
Bombardier's Colin Scott said the industry has always seen peaks and troughs, but the Deep Tube programme will potentially represent 10 years of manufacturing, with HS2 manufactured within the same period. "It's a buoyant market," he said. "I'm quite optimistic even with the new entrants."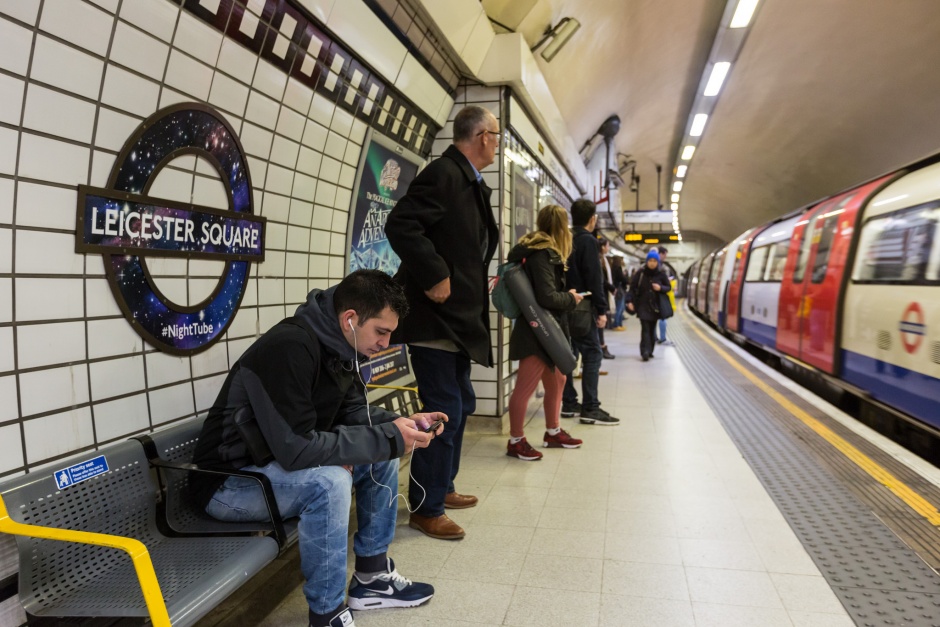 Alstom's Mike Hulme agrees that the current round of franchise renewals "is driving a spike in procurement" and in the next phase, the fleet will be newer. "At the back end of the 2020s you could see a bit of a downturn." Set against that, HS2, Northern Powerhouse Rail and Crossrail 2 will inject demand, while the delivery profile for either the Deep Tube or HS2 programmes would approach the annual capacity of any one UK site by themselves: "Those two projects alone would put a fair demand on UK capacity."
Although UK train manufacture may be thriving, at present Bombardier's Derby plant is the only one where new trains are designed. "Derby is a complete vehicle design centre, from initial development all the way to manufacture," said Scott. "It's also a centre of excellence in lightweight bogies, high-speed bogies and aluminium bodyshells," meaning its expertise is called on by Bombardier internationally – Derby played a role in the design of the 360km/h Zefiro for Italy.
"I joined in 1987, and there's been a constant evolution, but having the skills and facilities to be able to develop and manufacture a complete rolling stock solution has always been an advantage."
Will the other manufacturers consider locating design here? For Alstom, Hulme said: "We've still got a fairly heavy skills base for design." When Washwood Heath closed in 2005, GEC Traction at Preston also closed. "But a lot of the design engineers – around 70 or 80 – were switched to service contracts for the Northern Line, Virgin and others. So the service support element of contracts has gained from having new build engineers working on them. The legacy of closing was a more capable service operation in the UK."
The UK has also secured centre of excellence status for train modernisation, which means any modernisation and renovation activity globally now has strong input from the UK, helping to retain UK engineering staff in the UK.
However, he said, the question still to be decided would be whether Alstom would seek to maintain its engineering capability in the UK on the back/basis of modernisation/renovation engineering team or to stretch it further to cover new rolling stock.
Hughes said Hitachi's links to South Durham UTC and Middlesbrough Technical College, combined with Japanese design excellence, provide a very good pool of resources. "It's under consideration. Why wouldn't we? For me, that would be the icing on the cake."
https://www.theengineer.co.uk/issues/the-student-engineer/right-track-rail-sector-career-guide-for-graduate-engineers/