While top-flight motorsport has sometimes struggled to stress its wider technological significance, it's fair to say that in recent years its reputation as a hothouse for a nimble approach to innovation and technology development has been somewhat reinvigorated. And there are few more striking illustrations of this dynamic at work than the turbo-charged growth of McLaren Applied Technologies, the spin-out arm of the celebrated Woking-based racing and automotive group.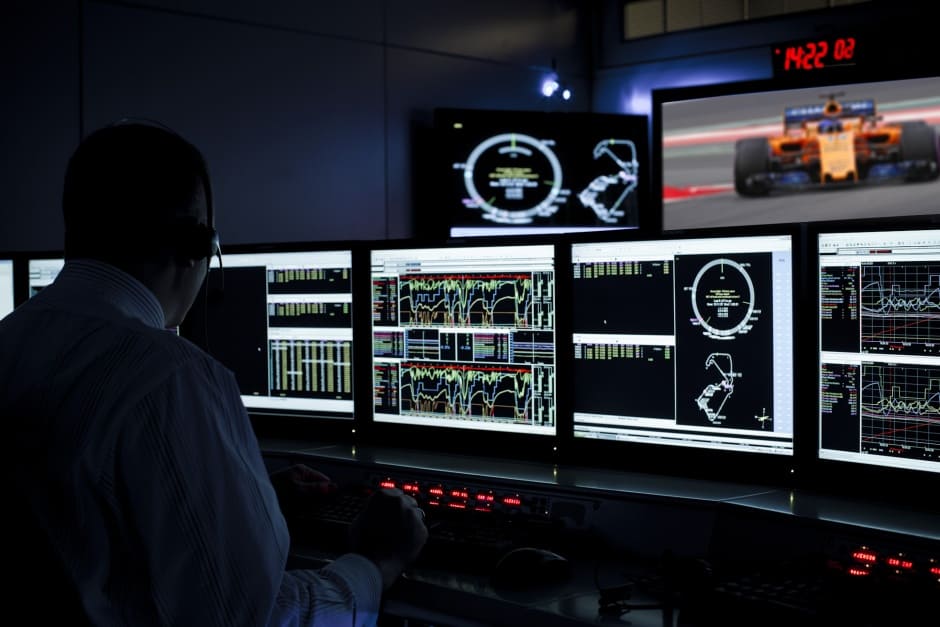 Formed in 2004 when McLaren merged its composites and electronics operations, McLaren Applied Technologies now employs around 520 people and last year grew by 36 per cent, cementing its position as the wider group's main engine for growth.
It's a growth that the firm's chief technology officer Dr Caroline Hargrove puts down to the fact that the expertise honed on the track –particularly with regards to data –is suddenly much more relevant to the wider world.
In today's highly connected, data-rich world, sectors ranging from healthcare, to manufacturing to public transport are increasingly aware of the transformative benefits of an intelligent approach to data, and McLaren's expertise –built up over almost three decades –is, she said, directly applicable to the challenges many other sectors now face. "We have operated in a data-rich environment for a long time," she told The Engineer, "and a lot of people are only experiencing data in the last 10 years or less. A lot of the stuff, like the so-called digital twin, we've been doing for 20 years –we did a digital model of the race car in great detail, which is what a digital twin is, but we just didn't use that terminology."
The division's recent growth has also coincided, she said, with a decision to drop a somewhat scattergun approach to projects and concentrate instead on a few key markets where it feels it can have maximum impact.
Unsurprisingly, the biggest of these areas is the motorsport sector, which accounts for just over half of the business. The firm's electronic systems and software tools feature in most of the world's big motor racing series, and it's the sole supplier of the engine control units used in Formula 1, NASCAR and IndyCar Championships.
It also recently won the contract to supply the batteries for the Formula E championship, a move Hargrove says puts the company in a good position to capitalise on the worldwide push for electrification. "It's an exciting time. This is where the industrial strategy is pushing, and luckily motorsport isn't lagging behind," she said. "Our newFormula E battery, which will be used in the new Gen2 cars is a step in the right direction for both the series and the potential application of the battery technology in road vehicles."
Beyond motorsport, the wider automotive market is clearly an obvious destination for the firm's expertise. And one of the biggest success stories here, said Hargrove, is the development of road car simulation technology based on McLaren's Formula 1 simulator – a system that Hargrove played a major role in developing.
Hailed as a step-change in vehicle simulation, the McLaren system dispenses with the somewhat clunky traditional hexapod-based motion simulators, and instead uses an innovative combination of air springs and linear motors to more accurately replicate the twists and turns of a real-life driving experience. The system plays a key role in helping Mclaren's race engineers work with the drivers to optimise their technology, but now, working with US firm MTS Corp, the company is bringing its benefits to the wider automotive market. Hargrove said that as well as being used by McLaren's own automotive division, the technology is already helping a number of OEMs accelerate their own development programmes.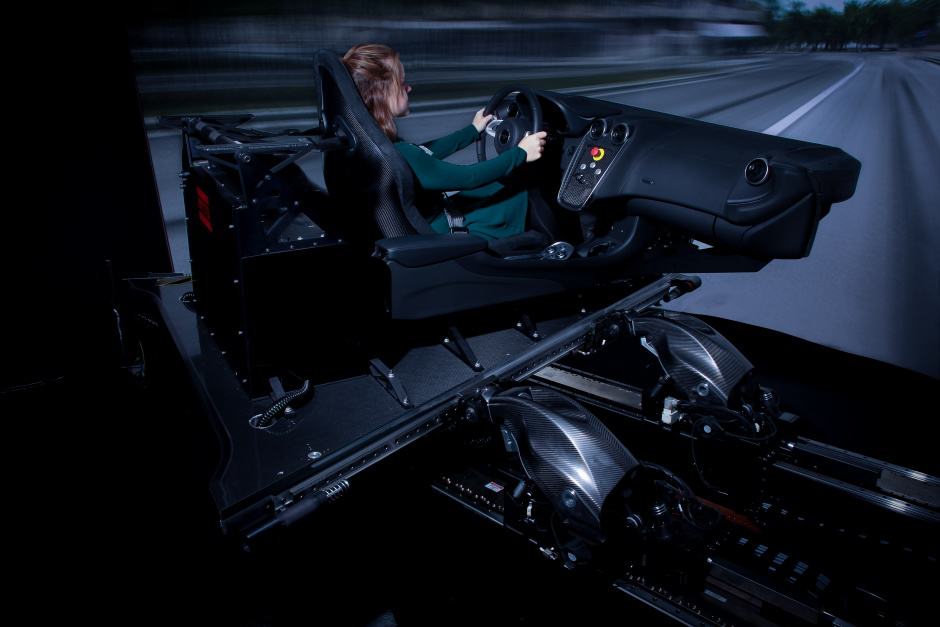 The firm is also looking at the wider world of public transport. Here in the UK, it has been working with train operator C2C on a system that gives vastly improved Wi-Fi connectivity to commuters travelling on the firm's Southend to London route. The technology takes all of the different communications signals (3G, 4G, Wi-Fi etc) and seamlessly switches between them, depending on which has the most bandwidth.
Further afield, it recently announced a project to develop a condition monitoring system for Singapore's Mass Rapid Transit network that will see sensors and data loggers more commonly used in Formula 1 deployed on the network's trains. This project, claimed to be a first for race to rail technology transfer is, said Hargrove, part of a broader push to apply the lessons learned in motor racing to the railway track. "There are many things we are doing to improve the performance of trains," she said. "We're also looking at whether we can do disruption management –when something goes wrong, your crew are at the wrong place, your trains are at the wrong place, and there's a lot of factors. How do you solve that one? At the moment humans are solving this one and we think we can do a better job by supporting the humans by doing loads of computation in the background."
A less mature area for the company, but one where Hargrove believes there could be huge potential, is in healthcare. "It's in our sweet spot of lots of data being streamed, processed locally and in the cloud –and we keep thinking there's something there for us."
She's certainly not alone in this ambition. In a major speech in May, prime minister Theresa May argued that smart use of data and AI could help save hundreds of thousands of lives a year by enabling earlier diagnosis.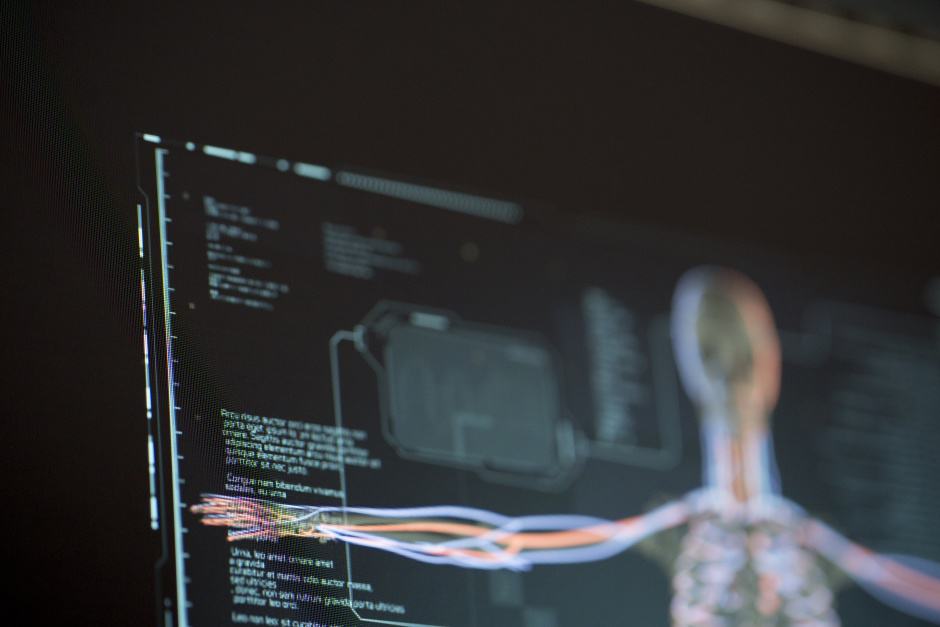 But although McLaren has been involved in a number of projects in the field - including a notable collaboration with the University of Oxford on the development of decision support tools for surgeons - Hargrove is frustrated by a somewhat cluttered innovation pathway for potentially game-changing medical technologies. "The route to market is difficult," she said. "There's lots of innovation, but fragmentation of the sector, and the way technology is procured holds the UK sector back."
Another key market for the firm, the Industry 4.0 obsessed world of manufacturing, is somewhat further along in its thinking. Here, McLaren is collaborating with Deloitte on the development of a smart decision support system to help manufacturers deal with the ever more complex demands they face.
Hargrove is passionate about the impact such tools could have on broader industrial productivity in the UK, particularly on the UK's long-tail of manufacturing SMEs. "The people we've worked with so far are often the people who already do a decent job –we need to find a way of cracking the people who if they don't do this, their productivity is really going to go down. How can we reach those companies who are not really thinking that's an issue to show that it's often not that difficult to raise your bar a little bit?"
Kids buzz when you give them something exciting to do, but I don't think the school system or teachers have got the bandwidth or experience to give them that
It's hard to think of a more stimulating and exciting engineering environment than the one described by Hargrove and yet, in common with many other less-well known and less glamorous firms, she said that McLaren does struggle to find the right skills. In an effort to address this, the company recently opened a data science office in Waterloo, to tap into the skills of London's buzzing tech start-up community.
But while this is proving to be an effective short-term move, Hargrove believes much more needs to be done to shore up the future pipeline of skilled engineers and is puzzled that a profession capable of generating so much excitement doesn't have the right "glow" for the next generation. "Kids buzz when you give them something exciting to do, but I don't think the school system or teachers have got the bandwidth or experience to give them that –I'm not sure how to fix it, other than everyone trying to do a little bit."