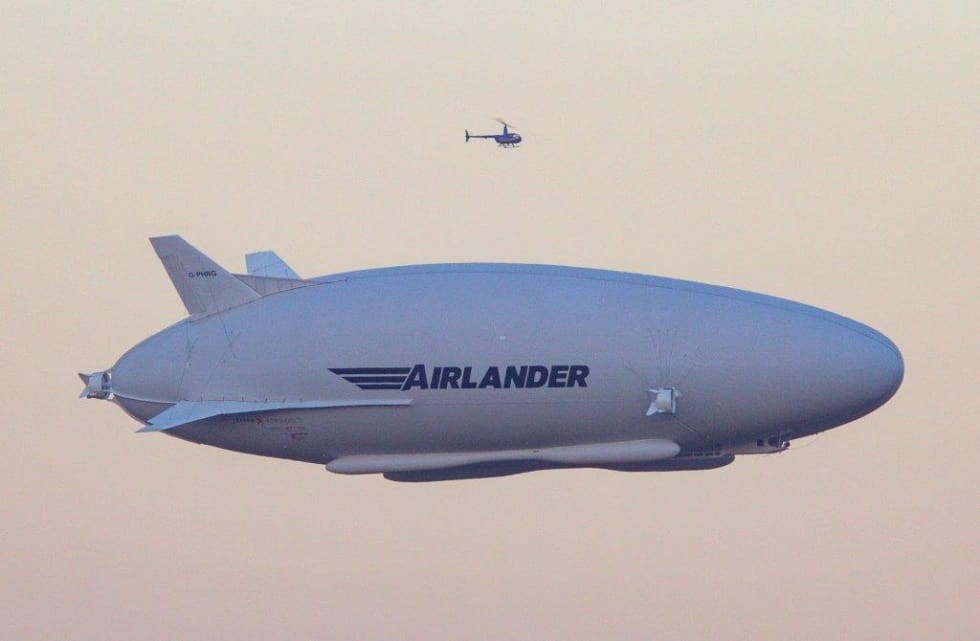 The prototype aircraft had flown for 100 minutes on and completed all its scheduled tasks before returning to Cardington to land.
Hybrid Air Vehicles, the company responsible for Airlander 10, said the prototype 'experienced a heavy landing and the front of the flight deck has sustained some damage, which is currently being assessed.'
Both pilots and the ground crew are said to be safe and well and the aircraft is secured and stable at its normal mooring location.
Media reports had suggested that the crash landing had been caused after Airlander struck a power line outside the airfield. Hybrid Air Vehicles confirmed in a statement today that a mooring line attached to Airlander did come into contact a power line outside the airfield, but that the event did not contribute to the heavy landing.
"Airlander sustained damage on landing during today's flight. No damage was sustained mid-air or as a result of a telegraph pole as reported," the company said via Twitter.
Hybrid Air Vehicles said it runs a robust set of procedures for flight test activities and investigation of issues.
"We will be running through these in the days ahead as we continue the development of the Airlander aircraft," the company said.
Last week Airlander 10 successfully completed its first test flight, having undertaken a brief journey around Cardington Airfield in Bedfordshire on Wednesday August 17.