The 18 Systems Engineering Level 7 apprentices, the first at the defence giant to embark on the course, are at the top end of a programme that will see the recruitment of 142 higher (up to degree level) and degree level apprentices. In total, the company plans to hire more than 680 apprentices in 2016. BAE Systems says its apprenticeship scheme offers vocational experience plus training up to degree and masters level, providing apprentices with the opportunity of full time employment with a recognised qualification at the end of their training.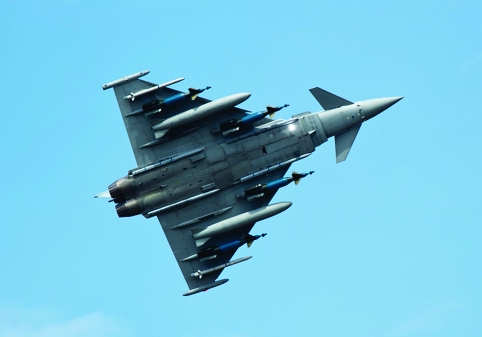 The apprenticeship scheme is open for applications until the end of February 2016. Successful candidates will join the company's three to five year training programmes working towards designing, building and supporting some of the world's most advanced, technology-led defence, aerospace and security solutions.
Nigel Whitehead, Group Managing Director, Programmes and Support, BAE Systems, said: "BAE Systems is a company with great ambitions and nurturing a high calibre workforce is vital to our future."
"We take great pride in the record number of higher level apprenticeships on offer this year and the exciting introduction of master level degrees for our existing employees.
"BAE Systems remains committed to developing the skills needed in our sector and our apprentices enjoy not only high quality training but real hands-on experience developing, building and supporting the cutting-edge products that will safeguard our national security in years to come."
Half of the 680 apprentices joining the business this year will be based at the submarine design and manufacturing site in Barrow-in-Furness shipyard in Cumbria, delivering the remaining Astute class attack submarines and developing and building the new 'Successor' submarines.
Applications for the majority of apprentice opportunities can be made until 29th February 2016.  For more details of BAE Systems' apprentice vacancies visit: http://www.baesystems.com/apprentices
In numbers: where vacancies will be filled across the UK:
Scotland: 35 advanced apprentice roles and 8 higher apprentice roles at the company's naval shipbuilding business in Glasgow
Wales: 2 advanced apprentice roles and 2 higher apprentice roles at the company's munitions production site in Glascoed
England, North West: 309 advanced apprentice roles and 39 higher apprentice roles at the company's submarine design and manufacturing site in Barrow
67 advanced apprentices roles, 20 higher apprentices and 23 degree apprentices at the company's military air and information business in Warton and Samlesbury
England, North East: 51 advanced apprentice roles at the company's aircraft maintenance academy in Humberside.
12 advanced apprentice roles and 2 degree apprentice roles in the company's military air and information business in Brough
3 advanced apprentice roles at the company's Land UK business in Washington
England, South: 2 higher apprentice roles in Ash Vale and 2 higher apprentice roles in Weymouth at the company's submarine business
3 higher apprentice roles at the company's cyber security and intelligence business in Guildford, Surrey
43 advanced apprentice roles and 35 higher apprentice roles at the maritime sites in Portsmouth, Cowes and New Malden and Frimley
10 advanced apprentice roles at the electronic systems business in Rochester, Kent
6 degree apprentice roles at the company's military air and information business in in Yeovil
England, Midlands: 4 advanced apprentice roles in Telford and 3 advanced apprentice roles in Radway Green at the company's Land UK business