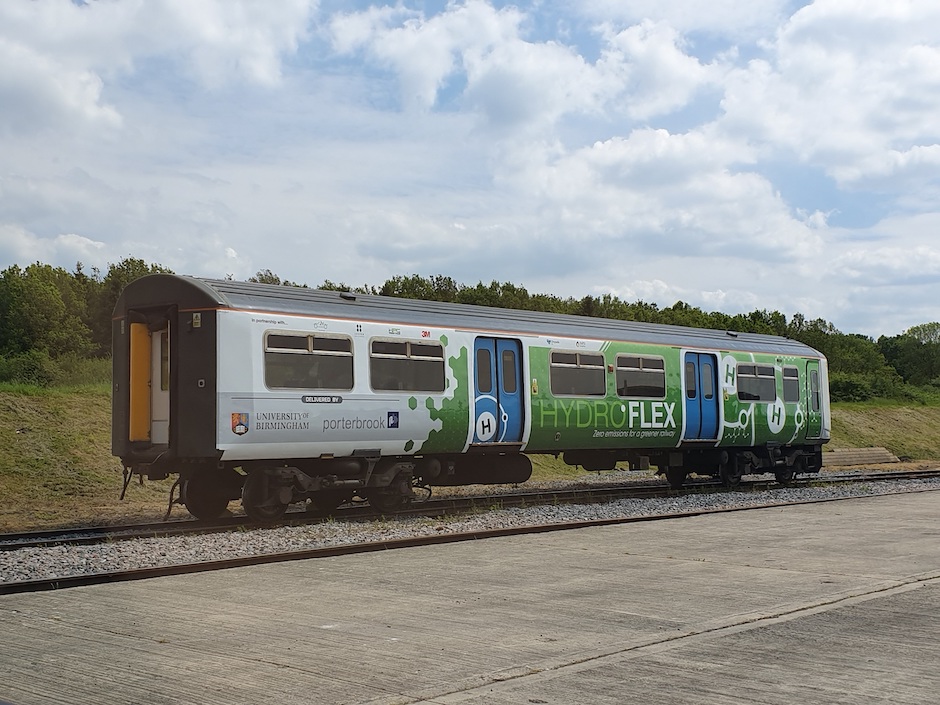 From its alternative fuel facility in Nottingham, Luxfer developed and assembled the train's four-cylinder hydrogen fuel storage system featuring its G-Stor H2 hydrogen cylinders. The company worked closely with Porterbrook and Birmingham University's Centre for Railway Research, whose engineers designed and built the HydroFLEX.
Mark Lawday, a director at Luxfer Gas Cylinders, said that hydrogen provides a 'clean, viable and effective' fuel alternative. The company supplied bespoke fuel systems for a multi-million-pound project integrating hydrogen technology into 60 trucks this year, each featuring a 190kW fuel cell comprised of seven high-pressure tanks holding around 35kg of hydrogen, providing a long-distance range of more than 400km before refuelling.
UK's first hydrogen train makes mainline debut
SNCF signs with Alstom for hydrogen trains
Comment: why hydrogen trains will be a rare sight in the UK
"With an alternative fuel legacy spanning two decades, we've been involved in several 'world-first' hydrogen transport projects, producing bespoke fuel storage systems for double decker buses, refuse trucks and even the Energy Observer boat, currently on a worldwide voyage which will form part of the celebrations in Tokyo this summer," Lawday commented.
HydroFLEX has a hydrogen powerpack fitted to an existing Class 319 train and will eventually be able to run on conventional electrified routes, offering a range of around 600 miles and requiring re-fuelling only once a day, Luxfer said.
It is hoped that the train, which also includes an on-board boardroom, may be used to transport and host COP26 visitors. This year's event, the 26th in the series, will be held in Glasgow from 1-12 November and aims to accelerate action towards the goals of the Paris Agreement and the UN Framework Convention on Climate Change.