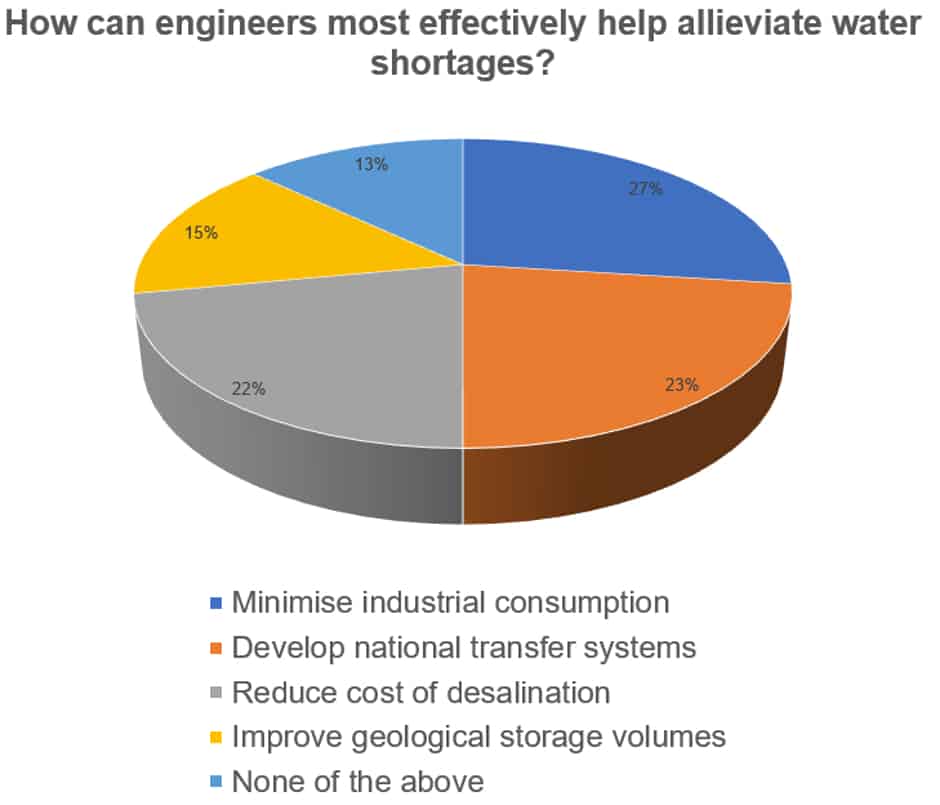 If you've had a water meter installed, then you were likely offered aerator fittings for your taps and a mini-hour glass to time your showers.
The further addition of a 'save-a-flush' pack to your cistern might bolster your arsenal of water-saving devices that knock a few pounds off your bill, but are these efforts enough to avert water shortages predicted for England within the next 25 years?
This dire prediction was made by Sir James Bevan, the chief executive of the Environment Agency, who warned that demand from the rising population would outstrip the failing supply resulting from climate change.
The public certainly has its part to play, with Bevan noting that public water usage must drop by a third. He added that there should also be a campaign to halve leakage from water utility pipes, a situation that engineers will no doubt be lending their expertise to.
But more broadly, how can engineers most effectively help to alleviate looming water shortages? That was the question posed in last week's poll, and just over a quarter of respondents (27 per cent) thought that industrial consumption of water should be minimised.
Just under a quarter (23 per cent) agreed that a national water transfer system should be developed, whilst 22 per cent of respondents thought reducing the cost of desalination would work best. The remaining 28 per cent of the vote went to improving volumes of geological storage (15 per cent), and those that couldn't find a fit (13 per cent) and chose 'none of the above'.
Among them was regular commentator Another Steve, who offered this range of options:
*Reduce waste through leaks.
*Implement a national water infrastructure.
*Carry out an in-depth analysis of exactly how many people the country can support with the available water supplies and then limit population based on that.
*Ban fracking as it uses huge amounts of water and pollutes the water table.
*Introduce a tourist water tax.
On converting salt water to fresh water, Kevin Simpson said: "Research and development in desalination methods would seem to be a valuable contribution in providing cost effective water supplies. The possibility of reintroducing the salt into areas of the oceans where the salinity has reduced to the detriment of marine life may become possible."
What do you think? The debate continues in Comments below, although we do remind contributors to familiarise themselves with our comment guidelines for readers.