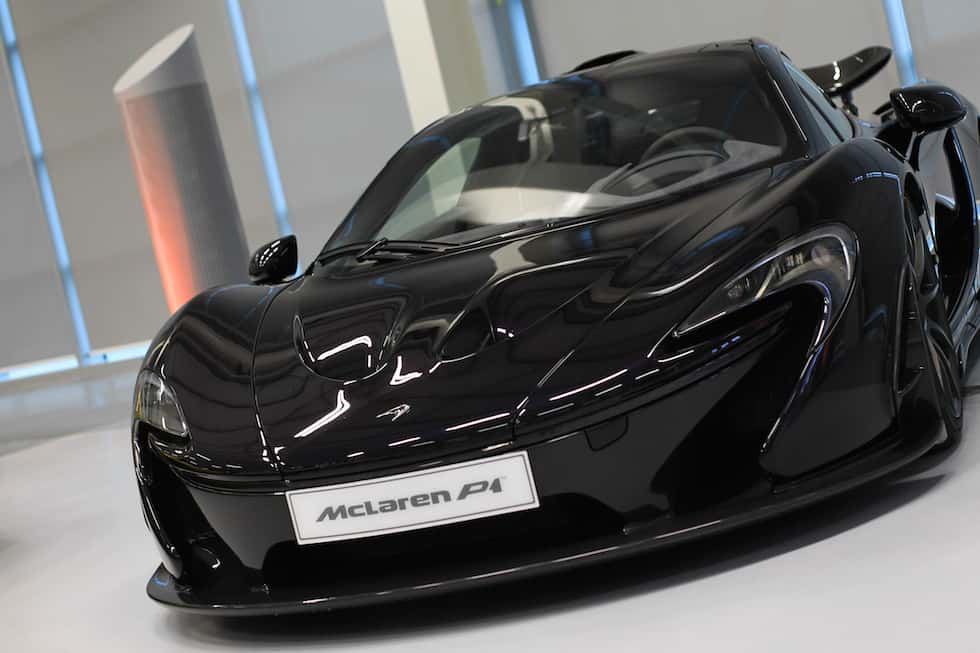 McLaren Automotive's new facility, which is expected to create 200 jobs, will develop and manufacture carbon fibre monocage and monocell chassis for the company's future cars, with next-generation monocells to be built with advanced automated manufacturing techniques developed with the Advanced Manufacturing Research Centre at Sheffield University.
The first pre-production carbon fibre chassis is expected to be delivered to the McLaren Technology Centre at the firm's Woking HQ in the second half of 2017 using trial manufacturing processes in the AMRC before going into full production by 2020.
Mike Flewitt, McLaren Automotive CEO told The Engineer that a fully equipped McLaren car weighs around 1400kg, adding that the next generation Super Series car to be shown at this year's Geneva Motor show will be 20kg lighter than its predecessor.
"It's not a huge step but it's heading in the right direction," he said."When you think about the content that's gone in, to take that away is good. The big challenge is when we do our first… hybrid range of cars…I want them to come in at the same weight. When you think about it, hybrids bring in a penalty of 100/120kg. That's the goal. We want all the benefits that hybridisation [is] going to bring and we don't want any down side in terms of weight. In sports cars it is the enemy for us, and that's the challenge given to us."
The new Composites Technology Centre - formed through a partnership between McLaren Automotive, Sheffield University's AMRC and Sheffield City Council - represents a combined investment of nearly £50m.
Speaking at the centre's launch, Sir Keith Burnett, vice chancellor, Sheffield University said: "This is part of a long-term vision for the Sheffield City region. It's not just a boost to the local economy. We like to think that this is the place where the 4th industrial revolution will start again, where we will see the real future of manufacturing in the United Kingdom."
The McLaren Composites Technology Centre will be housed in a 7,000m2 building set over four acres near to the AMRC campus. The 200 new employees will comprise approximately 150 production staff and 50 manufacturing support staff.