Whilst just over a quarter of our 900 respondents said that the deal would be good for industry, the majority were less convinced, with 43 per cent of respondents saying that it's too early to tell whether the deal will benefit or hinder the manufacturing sector and 31 per cent believing that it is a bad deal.
The large number of comments received (which can be read with the original story below) add some nuance to these results, with many readers claiming that whilst any deal is preferable to a no-deal, Brexit will still inflict great harm on the UK manufacturing and engineering base.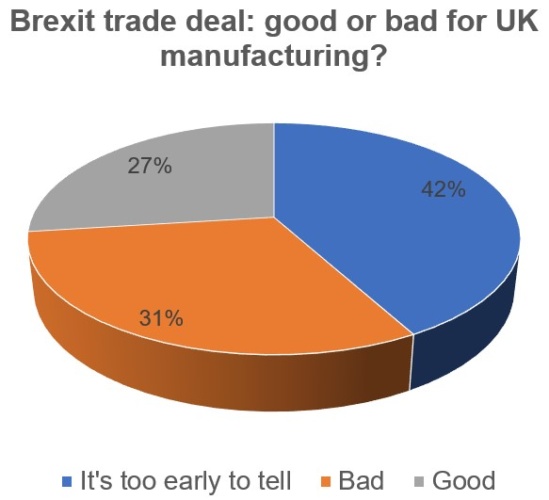 The following story was originally published on January 5th 2021
After more than four-and-half years of toxic debate and damaging uncertainty that has stalled investment and undermined business confidence, the conclusion of an EU-UK trading agreement on December 24, 2020, was greeted with relief across industry.
For many businesses across the UK manufacturing and engineering sectors a no-deal scenario - triggering the overnight disappearance of tariff-free trade with the EU - would have been a disaster. Indeed, fears over the consequences of such a turn of events were the overriding concern of respondents to our very own business confidence survey, which was published at the end of 2020.
The fact that this has been avoided means that companies can now look ahead with some clarity, and begin making plans for the future.
However, there are still areas of concern. Whilst a deal has apparently reduced the risk of Kent being turned into a lorry park, post-Christmas cross-channel traffic levels are currently relatively low, and the true impact of extra regulatory and border checks will only become apparent in the weeks and months ahead. And for many businesses, particularly those who rely on the seamless movement of goods and components across EU borders, the change - though not as damaging as it could have been - is still far from welcome.
We welcome your comments on this issue below the line. All comments are moderated. Click here for guidelines.