My recent weeks have been dominated by our Catapult Centres as they continue to develop at pace and we engage with the key stakeholders needed to help drive these strategically important centres forward. They will ultimately provide an elite network to support businesses in areas that will be economically significant for the UK - including high-value manufacturing.
Manufacturing has become a hot topic recently, with calls for a 'national tsar' in some quarters and the publicity surrounding the Manufacturing Growth Summit in Bristol. We received much positive feedback during the event and I also had the opportunity to meet separately with Lord Green, minister of state for trade and investment, where I was encouraged by his enthusiasm and understanding about the opportunity that Catapults could provide.
"Manufacturing has become a hot topic, with calls for a 'national tsar' in some quarters"
February saw the publication of a report we commissioned by the Cambridge Institute for Manufacturing that looked at the trends, challenges and opportunities for the sector. We know that the UK has a great reputation for the quality of its engineering research and science base, but it is how we commercialise and deliver impact from that that will ultimately be what delivers tangible economic success. I was very pleased to be involved in the production of this report through discussions with various businesses. I feel it gives some clear indicators where the prospects for successful innovative outcomes are strong and this will be important for future decision making by us as an organisation. Looking to the future of manufacturing, and the challenges of emerging technologies also formed part of a discussion I had during the month with Andrew Miller MP, chairman of the Science and Industry Select Committee. We were able to catch up on innovation issues and share views about emerging technologies - we particularly focused on a discussion focusing on what manufacturing will look like in 10 years' time.
With the role of the Technology Strategy Board being UK wide, I feel it is important to get out on a regular basis, and during the month I enjoyed an informative visit to Birmingham University. This followed on from discussions I had last autumn with Roy McNulty, chair of Advantage West Midlands, and Angela Maxwell, the founder of Acuwomen (who made her name selling coffee machines to the Italians!), and a subsequent invitation from vice-chancellor David Eastwood.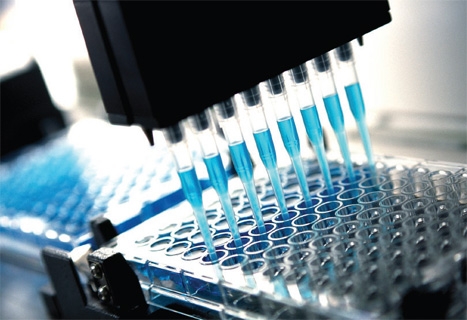 The visit focused on two colleges, Engineering and Physical Sciences (EPS) and Medical and Dental Sciences (MDS), with key areas of relevance around high-value manufacturing, energy, transport, advanced materials and healthcare. The West Midlands is home to some great manufacturing businesses and is known for its role in the automotive industry. It is also gaining a reputation for its excellent healthcare diagnostic businesses. The university is one of the few centres in the world able to deliver a full 'bench-to-bedside' capability enhanced by one of the largest clinical trials programmes in Europe. The aim was to have a two-way engagement: to showcase key areas where the university is engaged with businesses by supporting them to innovate; and to identify how to develop further through working in partnership. I thoroughly enjoyed my visit and was inspired by the 'joined-up thinking' between the hospital, the university and businesses.
Iain Gray is chief executive of the Technology Strategy Board