Legal & General closing its housebuilding factory was another blow to the UK's offsite industry, but it's not the end of the line. TopHat is climbing the ladder with £20m from Aviva towards a new facility that will be Europe's biggest modular housing factory, while Modern Methods of Construction (MMC) specialists, British Offsite, recently launched a £45m automated factory to produce steel panel systems for the industry.
Whilst not everyone has the backing of a multinational insurance company, there's no doubt MMC offer the construction industry a route to delivering more sustainable, higher quality buildings faster.
Whilst production in a factory setting offers unparalleled efficiency, to ensure the safest, highest-quality components are achieved, protocols and industry-wide standards are essential. Unfortunately, past concerns about using lightweight combustible materials and the profitability of modular factories have stalled progress. Only last year the National Fire Chiefs Council released a position statement pushing the government to tighten rules on MMC testing. 
However, these challenges are being addressed through tighter and tougher regulation, as well as digital quality assurance technology. It's helping to change attitudes towards modular construction, restore developers' confidence by helping them sync up fragmented supply chains and provide a platform to standardise processes for quality assurance and compliance.
Safety first
Safety is still high on the agenda, with Gateways 2 & 3 of the Building Safety Act which coming online in October. This means, if the Building Safety Regulator doesn't sign off, it's the end of the line for a construction project unless more evidence that safety procedures have been followed is provided.
As such, the designs need to pass as safe, and the materials or products being used must align with designs showing evidence to prove it. In this new regulatory framework, MMC provides a welcome solution when it comes to compliance since, with the right inspection regimes in place, it offers greater quality assurance.
Inspector's gadgets
Building modular structures can scale in complexity with projects and, correctly executed MMC offers less margin for error. Robust inspection regimes ensure products arriving on and leaving the factory floor are fit for purpose, meaning any elusive defects are identified before causing safety or quality issues down the line.
While MMC delivers better, more consistent quality, it can be enhanced with digital technology. For example, digitalising project information offers a way to maintain shareable, robust records of information on materials, project schedules, handover details and more to ensure there are no gaps that could lead to errors. Having a digital breadcrumb trail from the start to finish of projects is also now an essential element of emerging building safety regulations to provide the 'Golden Thread of information'.
Standard procedure
Going digital is also a great way to support wider standardisation within MMC. Digital records can guarantee the design and choice of materials are consistent across a project, flagging any value engineering that could undermine the safety of a building. This adds an additional tamperproof quality control layer to the building process, reducing the need for continuous inspections that can slow down projects and delay delivery.
This fact-checking failsafe dovetails nicely with standardisation as everyone working on a project can be sure they're using approved materials and products, helping to ensure clients and contractors are always on the same page. Furthermore, common language, criteria and protocols can be integrated into digital platforms to support collaboration with contractors. This means every item that goes onto a production line and into a building can be digitally tracked, not just modules as a whole.
Committing to change
The government commissioned the British Standards Institution to develop a new standard for homes built using MMC earlier this year. It's also working with partners such as specialist MMC consultancy, Akerlof, to develop a strategy that uses standard parts. Prompted by the Department for Levelling Up, Housing and Communities (DLUHC), the 'MMC Standardisation Research and Kit of Parts' project will last a year in an effort to develop an open-source kit of parts to support MMC's uptake.
This kind of collaboration is an encouraging step forward to build MMC further into contemporary construction. Standards will also open up the supply chain to more players by lowering market entry barriers, offering more choice and competitive pricing for housebuilders. Having a digital space to keep tabs is the next step.
The government remains laser-focused on safety, and the drive for wider standardisation across the MMC sector will help to support homebuilders in a complex legislative landscape. It will be a team effort as the entire sector must consult with partners and local authorities to revise current standards and create a framework that works for everyone. Tech can put the modern back into MMC and future-proof the industry against its previous shortcomings if we are willing to take the steps to innovate now.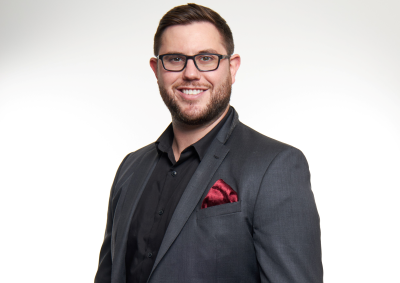 Rob Norton, UK director, PlanRadar