Shortly after our twin daughters were born in 2014, we started to look for ways to begin nurturing and developing their curiosity and foundational STEM skills. We found a lack of options available especially for children younger than eight years old. And most of the options that were available were limited and depicted stereotypical lead characters or role models such as young boys in white lab coats. We felt it was time for all young children to see that STEM is something for them regardless of gender, ethnicity or socioeconomic background.
According to the Accenture Girls in STEM 2017 report, one-third of parents and teachers inaccurately perceive STEM disciplines as more closely fitting boys' brains, personalities and hobbies. There is evidence that children as young as six can develop ideas that girls don't like computer science and engineering as much as boys (source: PNAS Scientific Journal.) The UK has a growing STEM skills gap estimated to be costing the economy £1.5 billion per year which is why we are on a mission to create the next generation of scientists and engineers. The UK also remains one of the worst regions in Europe when it comes to encouraging women into STEM roles. Currently, only 24 per cent of UK STEM roles are held by women, with some specific STEM disciplines even lower (Engineering at 10 per cent and Tech at 17 per cent, source: STEM Women).
Currently, the unfortunate reality is that it is still very much a male-driven workforce in STEM/Tech, especially in the areas of computing and engineering. There is clearly a need to attract people from all genders first of all to fill this basic gap around the world. There is a big transformation taking place as companies across industries and around the world are digitising their companies, processes, operations, etc. It is already very challenging to fill critical positions in tech, which is expected to become even more difficult in the years to come as the number of STEM/Tech roles to be filled will continue to increase.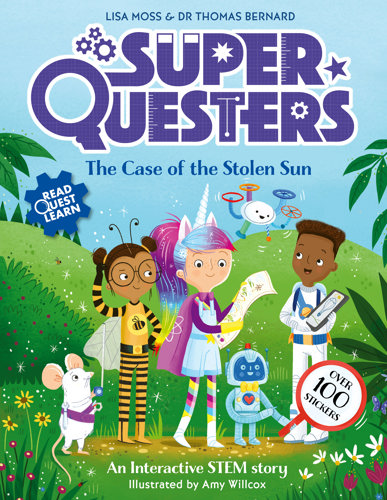 Also very importantly, as tech starts to play a greater role in everyday life it becomes essential to ensure that all people across gender, ethnicities, abilities and backgrounds are represented in the tech world and that their needs are considered, including in the innovation funnel.  This links to our mission at QuestFriendz where we are addressing the beginning of the education funnel with our STEM interactive stories, activities and resources in order to inspire the next generation of super problem-solvers and curious creators. Our aim is to bring STEM learning to the masses from a young age, helping children to develop both an interest and confidence in this area in order to become technology creators rather than simply consuming technology.
We want children to feel STEM learning is possible and accessible for everyone across gender, diverse ethnicities, disabilities and socioeconomic backgrounds. Our mission is to produce expertly designed inclusive books that will inspire and equip the next generation to pursue STEM education and careers. In turn, helping to reduce the STEM skills shortage and increasing female representation and ethnic diversity in STEM. 
Our QuestFriendz story simply started because our own daughters asked us questions from a very young age about science and how things worked in the world around them. From a young age, they started to associate certain types of toys and professions with a particular gender. We wanted to help them both overcome gender bias and develop their problem solving, critical thinking and computational thinking skills.
At the same time, there was growing media coverage regarding the increasing STEM skills gap around the world including limited diversity in STEM which we also experienced first-hand in the workplace. We saw an opportunity in the market which we decided to pursue and created SuperQuesters: The Case of the Stolen Sun, which is the first instalment in a unique new series which inspires a love of STEM learning through interactive play and stories, expertly designed to develop children's STEM skills published on 3 May 2022, written by us and illustrated by Amy Willcox.
The QuestFriendz website also features a wealth of STEM activities and resources for use in the home or school setting.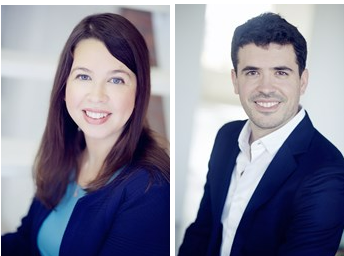 Lisa Moss and Dr Thomas Bernard are the authors of SuperQuesters: The Case of the Stolen Sun, which is available now.