At the 2008 Le Mans 24 Hours race, we entertained several big hitters from the aerospace and defence industries. We were celebrating Lola's golden anniversary at Le Mans and the whole motorsport industry wasere tipping their its hats to the company in a genuine recognition of its longevity and unique status as a winning constructor in pretty much every motorsport category that has existed since 1958.
It was a memorable weekend for many reasons, but what really blew the minds of our VIP guests was an incident and subsequent recovery story of one of our entrants, the German team Kruse Motorsport. During the Wednesday evening qualification session, former F1 driver Hideki Noda flipped his Lola LMP2 car and barrell-rolled to what looked like utter destruction. The accident scene looked horrific. Bodywork, suspension, wheels and ancillary parts were scattered over a wide area. Thankfully, Hideki emerged completely unscathed which in itself was a huge testimony to the strength of the Lola chassis and the fine work that our engineers do back at our Huntingdon base.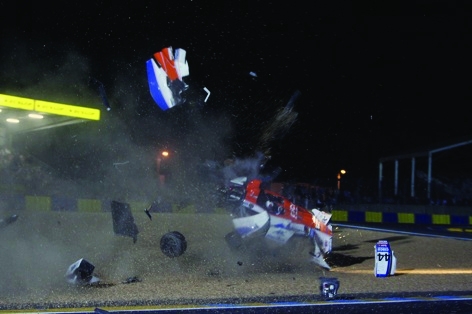 However, less than24 hours later the same car was fired up and blasted back out of the pitlane to take part in the next session. The team of Kruse mechanics and Lola engineers had rebuilt the car, repaired fractures in the composite monocoque 'tub' and even flown over from Huntingdon a specialist finite element analysis (FEA) engineer to conduct and orchestrate the laminate repairs. From a heap of smouldering wreckage the Lola LMP2 car had been reborn.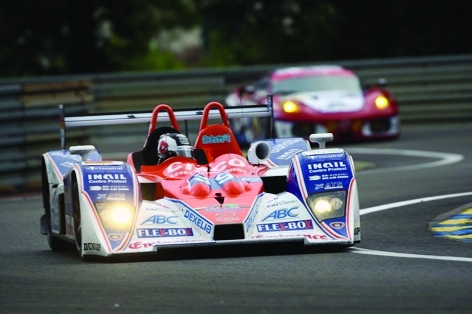 The competitive element which drives our engineers and team personnel at Le Mans is shared by other industries. I can see it in the Lola design office, and over the last decade in particular we have filtered these qualities into defence, aerospace, automotive, communications and, now, the renewables industries. The old adage that defence and aerospace have nothing in common with motorsport in terms of culture and speed has long since passed.
This vision for diversification came, without a shadow of a doubt, from our owner and chief executive chairman, Martin Birrane. As a competitor, team owner and now leader of Lola, he foresaw how a company such as ours could offer hi-tech composite products to growing industries and maturing markets.
A perfect example has been our growth into the UAV market. Since 2004, when we made small scale tactical and target UAVs such as the Banshee and Voodoo products for Meggitt Defence Systems, Lola has consolidated from simple tooling into design applications and complete assembly of some of the largest and most prestigious UAVs currently out there. The Telemos (formerly Mantis) prototype was heavily influenced by Lola engineers in Huntingdon and the Watchkeeper UAV range continues to be produced and assembled at Lola.
These giant steps in a multi-industry approach are a huge credit to Martin Birrane's vision and also to the capabilities which he has invested in at Lola. We were pioneers in resin infused technology within the automotive sector, completed FEA and CFD studies for defence and aerospace companies before it became fashionable and developed the Lola Group into a true end-to-end technical capability.
In 2012 Lola has approximately 70% of its business in non-motorsport. The racing is a glorious shop window into Lola and one that is respected from its rich heritage up to its cutting edge Le Mans designs. Just like that LMP2 car at Le Mans in 2008 and indeed just like engineering, we are constantly changing. Long may that continue.
Founded in 1958, Lola incorporates an in-house end-to-end composite capability, a technical facility housing a 50 percent-scale wind tunnel, and a seven-post test rig. Having diversified in the late 1990s, Lola Group now also provides concept engineering through to research and development to the aerospace, defence, communications, renewables and automotive industries, while also respecting its history through the Lola Heritage Division.
www.lola-group.com

www.twitter.com/LolaRacer